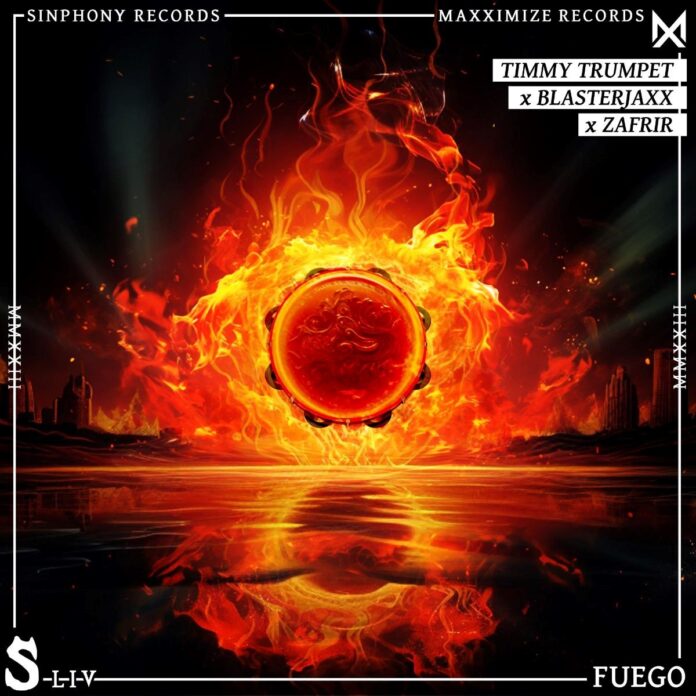 Timmy Trumpet x Blasterjaxx x Zafrir heat things up with new single 'Fuego' !
Sparking up one of the most resounding collabs in recent time, Australian hot shot Timmy Trumpet joins forces with Dutch mainstage maestros Blasterjaxx again, bringing Israeli multi-talent Zafrir in the mix for a heated affair in the shape of new single "Fuego." The result is certified mainstage stomper, built across heavy triplet beats, swirling synths and upwinding latin vibes, making sure to raise the temperature among every festival crowd. Following early DJ support, "Fuego" is officially out now on Maxximize.
One of dance music's biggest phenomena, both live on stage as in the studio, Timmy Trumpet has seen a steady rise to fame these last years. The Australian DJ/producer/live instrumentalist has scored timeless festival tunes such as "Freaks," "Party Till We Die" (together with MAKJ and Andrew W.K.), and "Mad World" (alongside Gabry Ponte), going strong until this day with recent hits like "Good Morning" (with Alle Farben) and the KSHMR x Bassjackers teamup "Eternity."
Now, following up on these creative collabs, he joins forces with Dutch act Blasterjaxx again, reviving the magic of their 2019 smash "Narco" with a much surprising new effort. Already renowned for its strong, energetic tracks, featuring epic melodies, huge drops and touching vocals, the duo has turned into one of dance music's biggest crowdpleasers, dropping a string of milestone tunes, including this year's Armin van Buuren teamup "Superman" and recent festival smashes "Warriors" and "Guns Out."
"Fuego" suitly follows this trend, building a feverish vibe with the seasoned production of Zafrir, the Israeli multi-instrumentalist known for several dance anthems, including Alok collab "Vale Vale" and last year's "Tibet" (with ARTBAT and Argy). 
He brings an upwinding vibe to the song, employing a fluent, latin sound, further emphasized by rumbling drums and thrilling synths to build one overwhelming crescendo. When the song drops, heavy kicks and triplet rhythms take the lead, aiming directly at the festival crowd with its grand, spacious sound effects. 
As the mood is further lit by enticing whistles and swirling horns, you get the dreamed gathering of contemporary big room, future rave and warm latin temperaments, seeing Timmy Trumpet and Blasterjaxx nicely explore the magic they already developed with that inevitable 2019 hit "Narco." Since then, every tune these guys have made struck a chord with a worldwide audience, making anticipation for this "Fuego" bigger than ever. They're eager to start a fire, so much is clear, and with Zafrir on their side, the magic is bound to reach a tantalizing new climax.