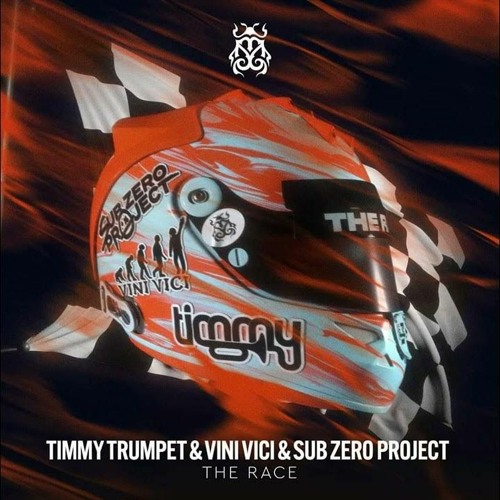 Timmy Trumpet, Vini Vici & Sub Zero Project Release Monster Collaboration 'The Race'
Two heads think better than one, huh? What about five?
Hey you! Yes, you. Still feeling the emptiness after Tomorrowland? Well, fear not, for we bring you the latest single you might've just heard a couple of times over in Belgium — or through the livestream. You've probably heard of some little acts Timmy Trumpet, Vini Vici, and Sub Zero Project. Between them are some of the most played tracks of the past years, such as 'Freaks' with 466 million Spotify plays, 'Great Spirit' with 149M, and 'Trip To Mars' with 22M.
Well, these guys, all of them well into the millions for several of their songs, just happened to come together and collaborate on a track simply titled 'The Race'. Don't be fooled by its simple name, though: very thematic, the single packs quite the punch. Or two. Or three for that matter.
Further fueling the current wave of appeal for Formula 1 and telling a story of a heated closed circuit, 'The Race' perfectly embodies the signature sounds of each of these multifaceted artists, and in turn, provides the most electrifying and highly-energetic projects currently on the market.
It's been a long-awaited moment for us to release on the prestigious Tomorrowland Music label, and we couldn't be more excited to share this collaboration with all of you.

-Vini Vici
The Race
Get ready for a track so energetic you might have to resort to a pitstop halfway through! The intro sets the mood perfectly, literally revving engines. The countdown and the buildup all lead to a rhythmic Psytrance drop, courtesy of both Vini Vici and Timmy Trumpet. You'll notice the melody entering soon after is a true ode to Sub Zero Project's sound.
And while you take your time to process all of this information, the tempo has already shifted and the song had led you into a false second drop that will reveal itself to be a heavy, head-grabbing drop by the Hardstyle duo. Enjoy kick changes, bass textures, and a ton of tension and power. True festival tunes at their best.
Listen to 'The Race' by clicking below for your Spotify play, or click here for a quick travel to YouTube. Alternatively, head here to support the single any way you like.