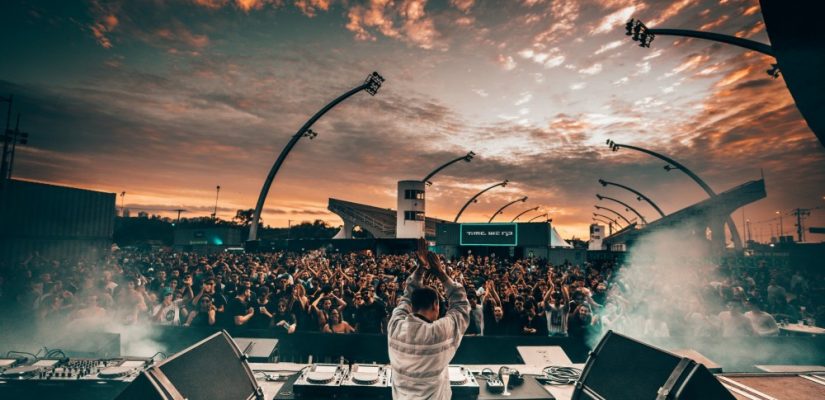 Time Warp Sets Forth For 2022 In Germany and Brazil
Time Warp announced via Facebook today that their event is back for 2022. They're starting with their home base in Mannheim, Germany and following with a show in São Paulo, Brazil. Making its way back to the dance floors, this is quite exciting. However, this means that their 2021 events will be canceled as well. Ticket holders should check their inboxes for further instructions on what to do.
The flagship party will once again host the greatest of techno on Saturday, April 2nd, 2022. Join an unabashed celebration with your favorite artists across the genre. The German edition is a hot spot for thousands each year. Their Brazil rendition will take place from May 6th-7th, 2022 with even more stalwarts of the industry. Of course, we're all waiting anxiously for the lineups to be announced. Stay tuned with us for that. Rumors have it that another New York edition may be in the works as well.
This momentous comeback reopens in the halls of Maimarkt for the first time in three years. This is going to be an unforgettable reunion amongst the electronic music community. In addition, they're continuing their partnership with Rockstar Games, which is presenting floor 7 at Time Warp Mannheim. It started off as a dream between two guys wanting to put on a party. Techno was the soundtrack of the mid-90s, and both founders wanted to revive that spirit of the good ol' days. With uncompromised production levels, ideal locations, and unique floor designs, the event captures the underground spirit quite well with over 40 DJs and 19 hours of uncompromised techno.
Excited? Get your pre-sale tickets here, as the event is projected to sell out! It looks like ticket sale is starting later this year. For anyone wanting to snag tickets, sign up for their newsletter. Who's going?