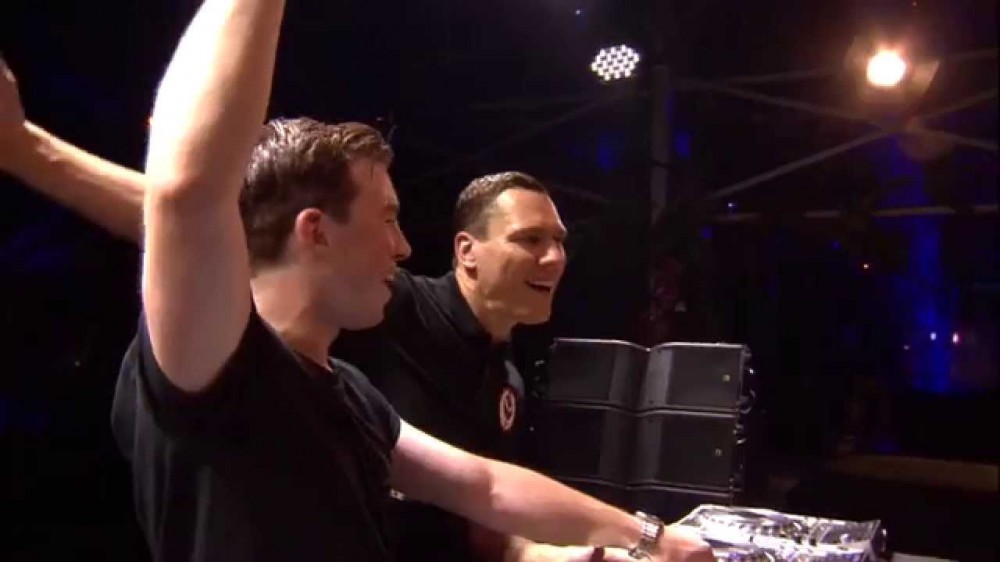 Tiësto Brings Out Hardwell For A Surprise B2B At Breda Live 2022
Every now & then, cities worldwide are blessed with a superstar of some sort. Gary, Indiana has Micheal Jackson, Tupelo, Mississippi has Elvis Presley, Brooklyn, New York has Micheal Jordan, and Breda, Netherlands has Tiësto. The Dutch city is also home to the resurging Hardwell, and this past weekend at Breda Live 2022, Attendees were reminded of this beautiful tidbit of information.
Suprise B2B @ Breda Live
Breda Live takes place each year showcasing the best talent the world over. Naturally, hometown heroes make an appearance, or two. During his two-hour set at Breda Live Festival, local legend Tiësto brought out his long-time mentee, Hardwell. While the specifics are unknown, it is said that Hardwell came on stage for a quick b2b, and played his old, 'big room style' with Tiësto for a few tracks.
For an idea of what happened, check out the below videos.
While the above-posted video isn't the best quality, it is from the crowd and shows Tiësto, Hardwell, and the crowd absolutely losing it. For a better, more polished shot of the escapade, be sure to check out the official post from Hardwell's Revealed Music Twitter account, below.
While we have you here, be sure to check out Hardwell's latest track, 'Reminiscence', here! Simultaneously, be sure to check out, Tiesto and Charli XCX 'Hot In It', here!
Follow Tiësto:
Instagram | Facebook | Twitter
Follow HARDWELL:
Instagram | Official Website | Facebook | Twitter
[H/T] WERAVEYOU