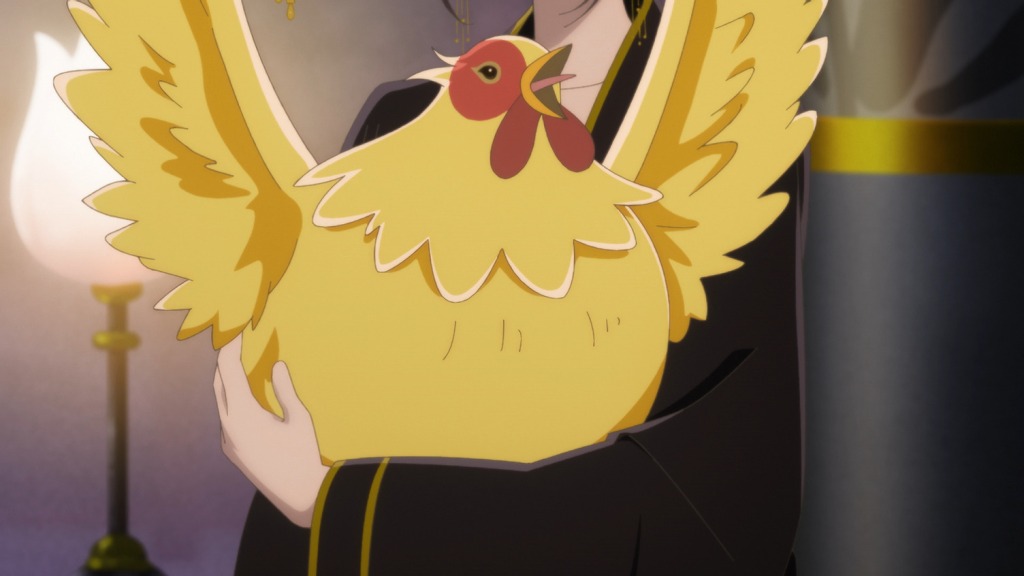 Thoughts I Have After Watching "Raven of the Inner Palace"
Raven of the Inner Palace is an intriguing fantasy anime with shades of one of my favorite shows ever, Twelve Kingdoms, but mixed with the vibes of a series like Natsume's Book of Friends or Mushi-shi. The main heroine, a girl known as the Raven Consort, works in the inner environment of a great palace, using her supernatural abilities to solve mysteries like an occult detective. Its combination of elements and its overall compelling nature make me think about various assorted aspects of the series, each of which I want to briefly expand upon. There's no real organization to these thoughts. 
Chinese Fantasy vs. European Fantasy
The world of Raven of the Inner Palace is not actually China, but the series takes a lot from Chinese culture and mythology. It's certainly not alone in this regard (Twelve Kingdoms also falls in this category), but it stands out in my mind because of how much "Ancient China" is an aesthetic (especially in fiction coming out of Asia in general), and how much it parallels/contrasts with the default European look that typifies fantasy series of a certain kind. "China-esque" is a whole artistic motif that is less prominent in the West, but the fact that the Chinese Wuxia BL novels have been such a hit makes me wonder if Raven of the Inner Palace (itself originally a light novel series) might also get increasingly popular.
Girls Often Make for Better Audience Stand-In Characters
In terms of being vehicles for wish fulfillment, Raven of the Inner Palace isn't an exception. It's primarily geared towards female readers, with the heroine Liu Shouxue (or Ryuu Juusetsu, depending on if you prefer Chinese or Japanese pronunciation) being a cool and powerful sorcerer who gets involved both professionally and emotionally with a kind and handsome emperor. But even knowing this, Shouxue comes across as a well-conceived and well-written character who is actually enjoyable to witness. 
I think one of the big differences is that the male counterparts in series geared towards guys tend to be either more insufferable or carry qualities that just make them less appealing overall. I can see why the emperor or anyone else would fall for Shouxue, and it helps render her as an individual who can carry her own weight in the narrative. On the other hand, so many light novel protagonists seem to just kind of be there, with a handful of quirks cobbled together into a makeshift personality.
Cool Eunuchs???
In Chinese culture and entertainment, eunuchs are often not portrayed in a favorable light. The very reason Chinese emperors used eunuchs is because their inability to procreate supposedly meant that they could care for the concubines without surreptitiously siring children with them, but they also became major parts of inner-palace politics as a result. Thus, eunuchs are traditionally portrayed as weirdly effeminate and conniving schemers who also smell.
However, Raven of the Inner Palace, eunuchs are some of the most awesome characters around. Unpleasant emasculation is interpreted as bishounen coolness, and I can't help but think about whether this is the product of Chinese-inspired fantasy being processed through anime and manga aesthetic.
The Last Thing: Chekhov's Chicken
There's a chubby bird that lives with Shouxue that is mainly comic relief, but I had a feeling from the start that it's important in some way. I call it "Chekhov's Chiken," and I just wanted to mention this nickname so that others use it as well.