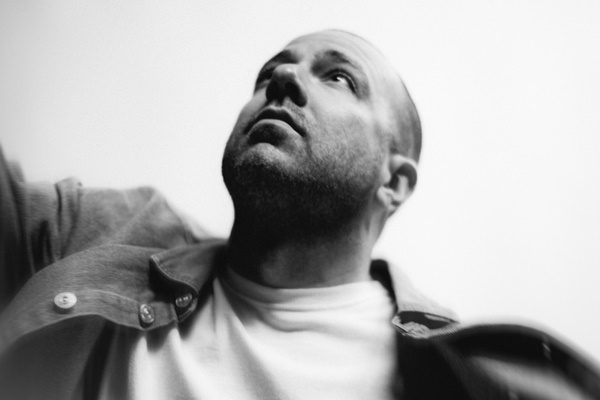 Super Duper Drops Euphoric Double Single "Do It For Myself / Be Right There" Out Now On Fader Label
Super Duper Do It For Myself / Be Right There – Following the success previous double single, "Spiritual / All On You" featuring Jai Wolf-collaborator Mr Gabriel, Nashville-based indie electronic artist/producer Super Duper has unveiled "Do It For Myself / Be Right There" to get you through isolation, out now!
Nashville, TN is not typically known for producing electronic music, but it currently resides one the most exciting electronic artist/producers in the space: Josh Hawkins aka Super Duper. His brand electronic music is a unique blend nostalgic emotion and upbeat energy. One his first singles "Angela" hit #1 on Hype Machine and entered Spotify's Viral 50 charts before being picked up by SiriusXM Chill. Some his other most well-known tracks include "Water Garden," "Galileo," and his remix Kasbo's "Over You," which have over 20 million streams combined. 
Continuously writing and creating, Super has been praised by outlets such as Spin, IndieShuffle, Huffington Post, This Song Is Sick, a Dancing Astronaut Premiere and has had his music featured by Google, Lexus, Playstation, and ESPN. Recently receiving a Clio award for scoring the trailer to Steve McQueen's new motion picture "Widows," Super Duper is a creator plain and simple, bringing his unique and powerful productions to various mediums. Beyond the studio he has toured and played alongside some electronic music's biggest names such as The Chainsmokers, Petit Biscuit, Kasbo, The Glitch Mob and Big Wild. 
His upcoming double single features two distinct and unique originals. Leading the bundle is the upbeat and energy-filled single "Do It For Myself" which features motivational vocals and feel-good piano riffs. Of the first single, Super said "I've had this track for a couple years and never knew what to do with it. While writing I pulled inspiration from Ace Base and 90s hip hop which was a fun era to play in. I always loved it but the sound is a bit different than most my other songs so I kept it in my back pocket for years. Then during a writing retreat with a lot artist friends, I played it and everyone sang a group vocal idea that was so good and made the song feel complete. It's probably one the most upbeat and happy songs I've ever done, which is a little scary when downtempo and chill music is such a big trend but it's too fun to keep to myself."







Super Duper's second fering follows the optimistic theme the first. "Be Right There" puts the artist's production prowess on full display as he combines the use howling vocal samples, harmonizing leads, and organic percussion to create melodic euphoria.  The producer weighed in on the second single saying "This song was completely inspired and built around that "Heaven" vocal sample. I found it late at night and fell in love with how emotional it was. Made for a really great intro and post. Then I had the idea for the chorus to sound like a crazy 90s mashup or someone changing the dial on a FM radio really fast but a bit more musical. The rest the production was just about keeping it simple and light. I have so many songs that go to 10 so I wanted to keep this song a little more sparse to let the emotional vocals shine through."



Follow Super Duper Via: