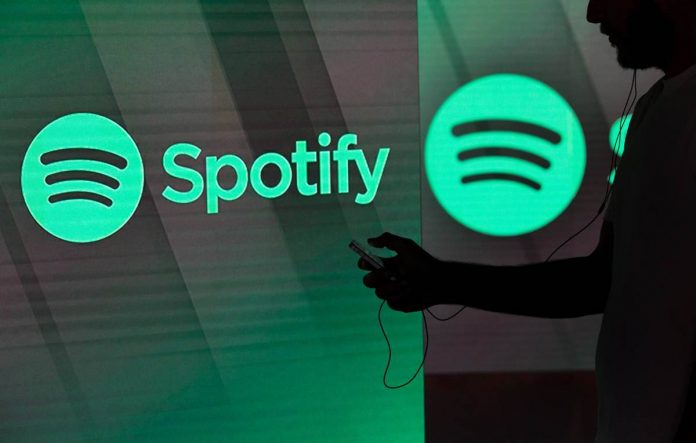 Spotify Shuts Down Clubhouse Competitor, Spotify Live
Spotify is shutting down its live-audio app, Spotify Live—the music streaming powerhouse's answer to the app Clubhouse, which blew up during lockdown.
In March 2021, Spotify acquired the sports-focused live-audio app, Locker Room, after purchasing its developer, Betty Labs, for more than $65 million. At this time, Locker Room was widely considered a top competitor for Clubhouse, which was billed as a "new type of social network based on voice." Users could join meetings and interact with others in a group only via audio and many started using it as a way to host sessions instead of the overdone Instagram Live format.
Spotify's goal was to elevate Locker Room to an "enhanced live audio experience for a wider range of creators and fans." They wanted to give podcasters, musicians, writers, professional athletes and more the ability to "host real-time discussions, debates, ask me anything (AMA) sessions, and more."
It was relaunched as Spotify Greenroom in the summer of 2021 then renamed Spotify Live in April 2022. At this point, it was incorporated as a livestream function in the main Spotify app. The audio app streamed Swedish House Mafia's Paradise Again album release party as a way to kick off the launch and get users interested. However, live shows began getting the boot this past December after a round of programming cuts.
A spokesperson for Spotify announced on Monday that "After a period of experimentation and learnings around how Spotify users interact with live audio, we've made the decision to sunset the Spotify Live app." They added that it no longer made sense to keep Spotify Live as a standalone app but that "We believe there is a future for live fan-creator interactions in the Spotify ecosystem… We have seen promising results in the artist-focused use case of 'listening parties,' which we will continue to explore moving forward to facilitate live interactions between artists and fans."
Last month, Spotify introduced numerous new features—a swipe-able vertical feed with music and podcast previews, a pre-save button, "countdown pages" and "Clips," which allow artists to post 30-second vertical videos to their pages. These were generally seen as an attempt to compete with TikTok and fans were not thrilled.