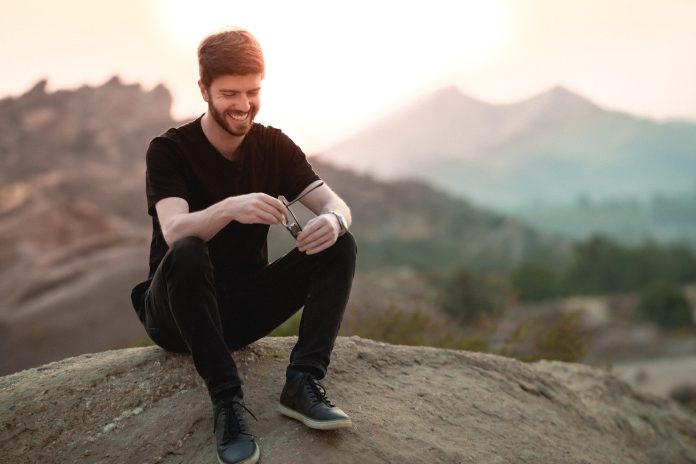 Spencer Brown Unveils Third Album Equanimity On Own Label
A world-class artist and a world-class sound, both presenting a world-class project. What's not to love about it all?
It's finally out. Fans of arguably one of the most influential artists of the past 15 years, Spencer Brown, will love the news. The young prodigy just put out his third album, Equanimity, the culmination of four years of hard work, the good, the bad, the ugly, and more than a handful of collaborators.
Mr. Brown, who once looked up to artists like John Digweed, deadmau5, and Above & Beyond, now works by their side. A nonconformist to trends, he transcends genre while being applauded by his influences, in quite the full-circle fashion. His music is an auditive translation of love, gratitude, and union, and that's one of the things that make him as great as he is, showing that, once the lights turn off and the speakers only play silence at the club, there was just another human behind the decks all along.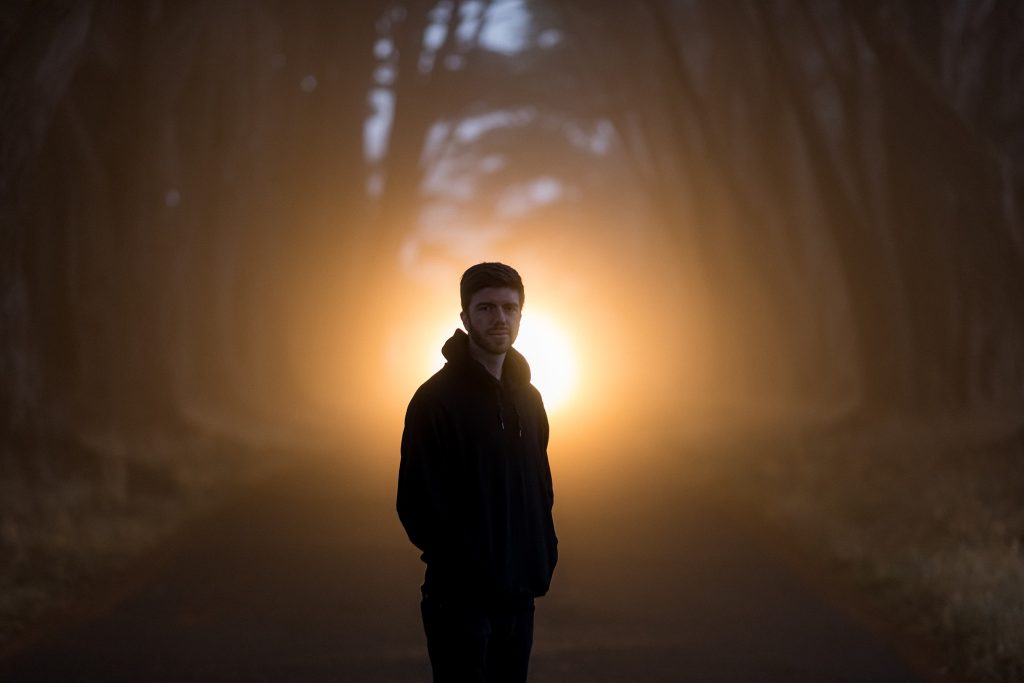 There's little left to discover for this man and few summits to conquer, yet Spencer somehow still manages to outperform himself every single time. A leader of the new Progressive House and Techno faces (and an idol to many, myself included), Brown has proven time and time again he can not only stay true to his sound, but also create a whole range of new ones. If this wasn't obvious before with an impressive bracket of releases on labels like Anjunadeep, mau5trap, Last Night on Earth, and Factory93 to name a few, the artist's whole spectrum of colours, shades, textures and experiments, comes alive on both the album Equanimity and the label in which it's released — diviine.
Spencer's Latest Endeavour — diviine
It's perhaps one of the wonders of any well-matured artist: the creation of their very own record label. In Spencer's case, it came before he even turned 30! diviine was born as a means of giving talent the opportunity to be heard through a real independent label. The imprint comes to life as long as there is music that resonates: no genre discussions, no big names, no past CV, just music that makes the body move before anything else.
With songs that used to range from Spencer's dark 'Reforma', to Argentinian MATIRAMIC's 'Masai', and even SB's very own '18 Minute Loop', a track that might have never seen the light of day on standard labels due to its duration, diviine has always shown a wide variety of music, truly practising its vision. This statement couldn't have become more true than with the release of Equanimity, a journey through the bright, the dark, the collective, and the introspective.
Equanimity
Born somewhere in 2019 and further shaped through the cruel, unexpected months of lockdown back in 2020-21, Spencer Brown's new album is a true reflection of the persistence, acceptance, and growth, of one of those uncountable minds who saw their world turn literally 180 degrees in the span of just a few days. In his own words, "Every day, I saw a rapid-fire stream of contradictions: sugar-coated highlight reels balanced by extremism and negativity from the news, designed to game our emotions for attention".
Spencer says he went through a period of trial and error regarding how to act when exposed to the neverending amount of information available every day, and at all times. The first approach, one many of us actually tried some years ago, was to look away and hide from those things that did him harm. He then "realized I had to be OK with them. I had to accept difficulties and let them pass through me".
How The Title Came To Be
"Equanimity" is a word that describes "calmness and composure, especially in a difficult situation". To the man of the moment, this concept seemed more than appropriate for his project on the works. Much more than just a name, the whole Equanimity album acts like a series of pictures: pixels, colours, and scenes, all stuck in time and which date back to particular moments, long gone, yet not forgotten. "In a world driven by short-form viral content, I've focused my last 4 years slightly shying away from the spotlight, making sure this body of work represents my authenticity. This album takes a slow-shutter snapshot of ongoing time: from pre-pandemic, to pandemic, to post-pandemic, and the lessons I've learned along the way", says Spencer.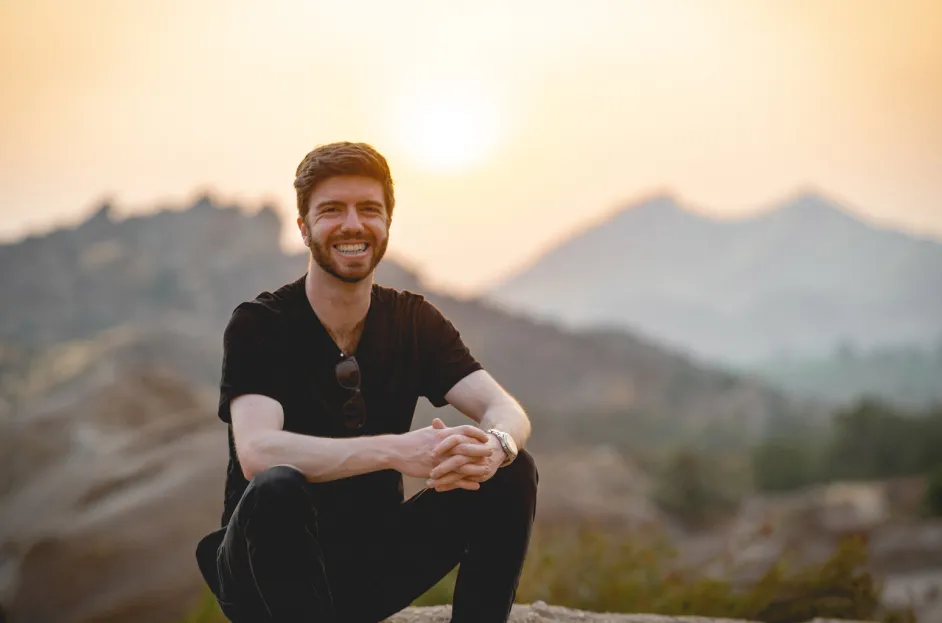 "Equanimity describes how I learned to be OK when external stimuli are out of my control. All we can do is work on how we react to the world around us."

-Spencer Brown
Equanimity tells its story across eleven tracks, and nearly fifty minutes of an uninterrupted, seamless mix. In true Spencer Brown fashion, the album is mixed into one continuous piece, with all its diversity. From Progressive to Techno, from melody to complete darkness, from complexity to minimalism, and even having a sudden spike in BPMs along the way, Spencer's latest showcases all faces and capabilities of a man who proves to be an EDM erudite. While some of the tracks are complete Spencer creations, the majority of the album came to be as a collection of conjoint efforts from different, equally impressive names in the Industry. Equanimity features collaborations with the musical elite that form Ezequiel Arias, ilan Bluestone, Late Night Shri, Luttrell, P.O.S (aka Above & Beyond's Paavo Siljamäki), QRION, Wilt Claybourne and five-time Grammy Award-winning South African male choral group Ladysmith Black Mambazo.
We Were Right!!!
We didn't want to, say, brag about it, but now that we have the tracklist all for ourselves, we can look back and gladly celebrate: our predictions were right. Some months ago, when Spencer announced the album, he posted a picture of his personal whiteboard that showed the progress of each song to be featured. The names and artists were, of course, hidden, and we played a little game here at EDMTunes to try and predict names and faces we might see.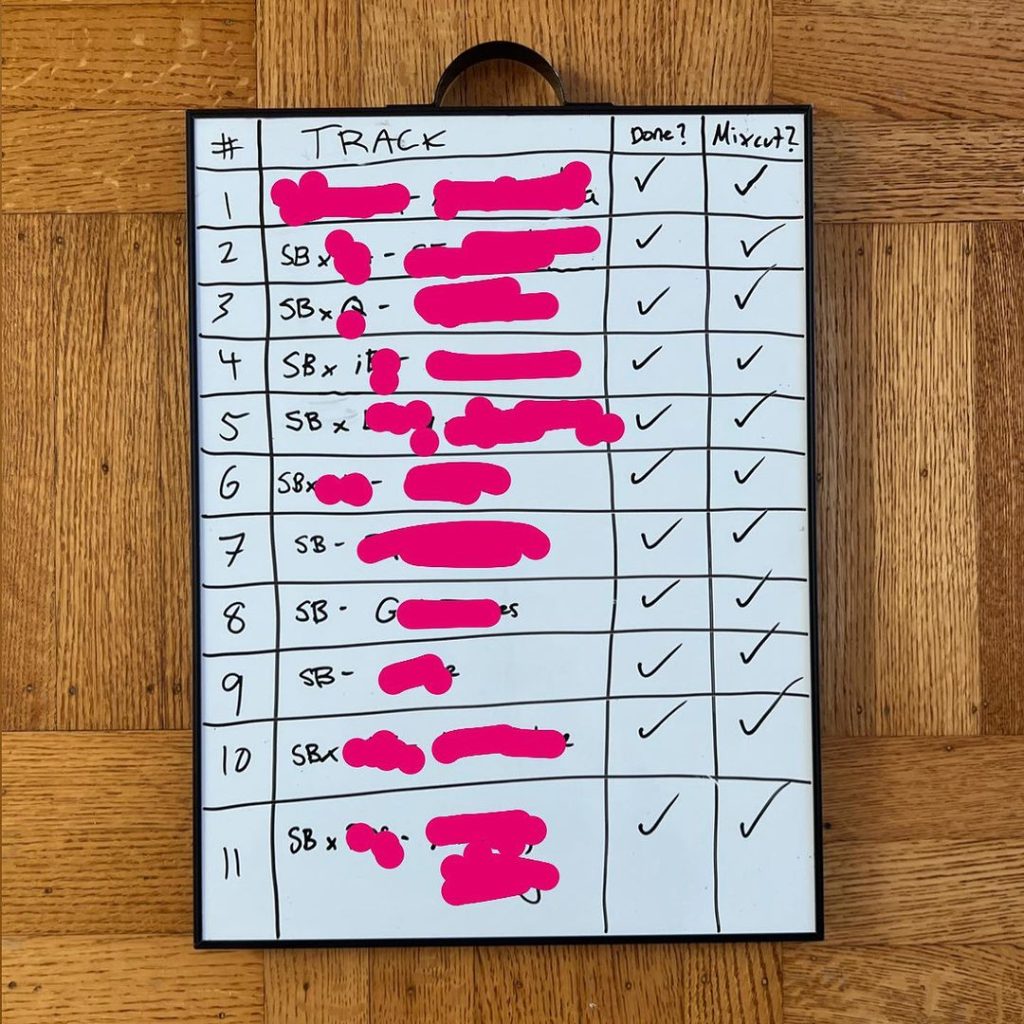 From the article we wrote back then, here's the key paragraph:
"the album contains eleven tracks, out of which seven are collaborations. Some names we can recall are Qrion ("Q"), and ilan Bluestone ("iB"). Track 2 seems to have some sort of "SF" title to it, which may hint at a new Ben Böhmer collaboration, or perhaps another artist with which he might apply the "SF" concept. We'd expect one of these collaborations to be a conjoint work with Paavo, too. Finally, the opening track is hidden completely, giving the illusion it could be a new alias/band of which Spencer is a part. Maybe, just maybe, it is his ABGT300 opening track, his and Wilt Claybourne's remix for Ladysmith Black Mambazo's 'Awu Wemadoda'. There's even an "a" at the very end of the line hiding the name. Please, make it happen!"
While we did get the collaboration amount and the Ben Böhmer bits wrong, we did ace pretty much everything else! Momiji, ilan, Paavo, the SF track, and 'Awu Wemadoda'.
Be right back, we'll go pop a champagne bottle.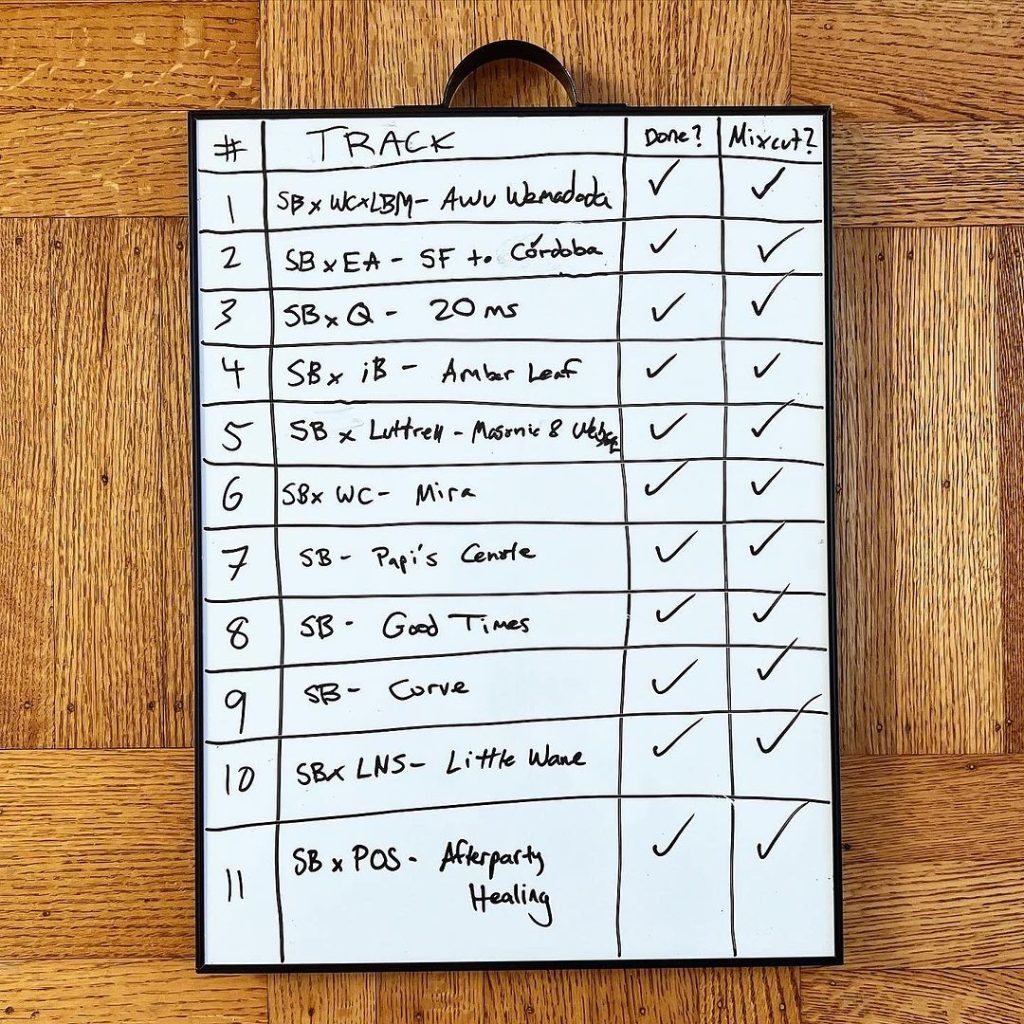 Writer's Picks
It's hard to choose. If I had to pick two, one to close my eyes and fly away in a ball of melody, and the other one for strict warehouse use, I'm having trouble picking the one for the first category. I guess I'll go with 'Awu Wemadoda' just because of how happy I was when I acknowledged it would finally get an official release. It's a belter of a track, and really original. Peak Spencer energy right there.
Also peak Spencer energy is 'Masonic & Webster' alongside Luttrell, my pick for the hard-hitting banger. I have a clear, vivid memory of April 1st when Mr. Brown tore Buenos Aires apart with that track. I remember my, well, Imhotep face on the dancefloor. Back then, a friend approached me and asked if I had drunk too much. As if he didn't comprehend the amount of absolute filth of the tune. No amount of volume will ever be enough for that drop.
Spencer Brown – Equanimity Tracklist
Awu Wemadoda with Wilt Claybourne & Ladysmith Black Mambazzo
SF to Córdoba with Ezequiel Arias
20ms with Qrion
Amber Leaf with ilan Bluestone
Masonic & Webster with Luttrell
Loccou with Wilt Claybourne
Papi's Cenote
Good Times
Curve
Little Wane with Late Night Shri
Afterparty Healing with P.O.S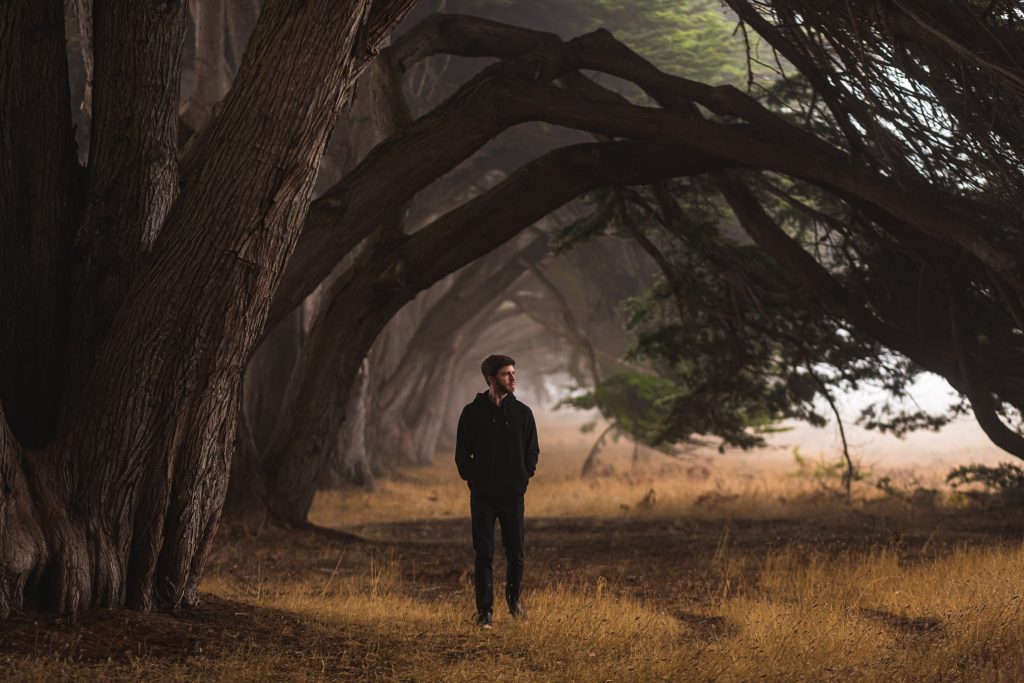 Final Words
I've said it all in this article, so there's little "final word"-worthy wording left to say at this point. It's pretty good. The album truly showcases the pinnacle of an act that consistently delivers, impresses, and paves the way for new blends and tests gone right. Spencer, from the bottom of my heart and ears, congratulations.
Listen to Equanimity below for your beloved Spotify play. Also, click here to be redirected to YouTube, and click here to support the album on the platform of your choosing.