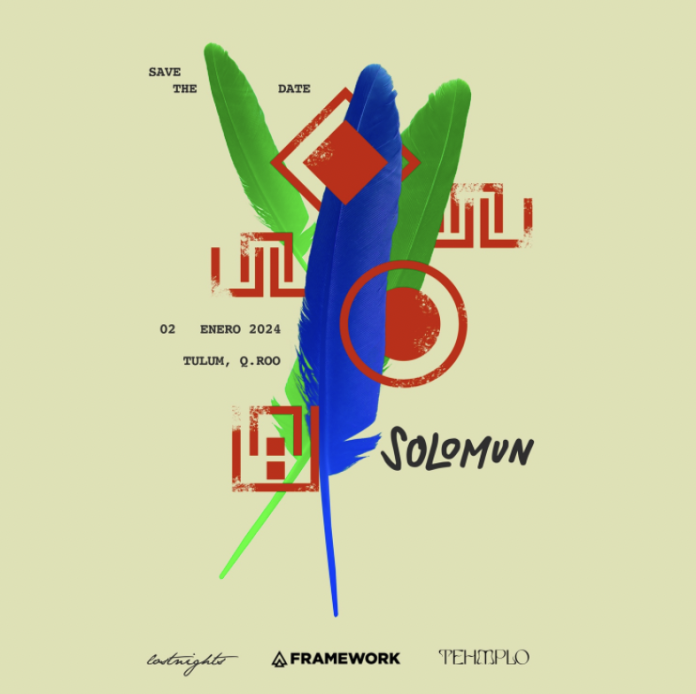 Solomun Returning To Tulum For First Time In Four Years
After a four year hiatus, electronic music artist Solomun will return to the jungles of Tulum on January 2nd for a rare performance at premier venue Tehmplo Tulum, held in partnership with underground event visionaries Lostnights & Framework.
Solomun remains one of clublands most seminal characters, a purveyor of eclectic musical journeys. The Bosnian producer's signature transcendent style dominates the club scene, leading to acclaimed Ibiza residency Solomun +1, and the founding of his own label Dynamic Music.
Tehmplo Tulum has emerged as a new venue aiming to rejuvenate the Tulum party season placing a focus on high-end hospitality, comfort, and accessibility. Boasting a state-of-the-art sound system and immersive production from the team behind the region's most celebrated events, Tehmplo's world-class curation showcases some of house and techno's most respected selectors and brands. Full season programming TBA in the coming months.
Originally founded in 2013 with the goal of becoming the leading purveyor of unique
underground experiences in Los Angeles, Framework has exhibited rapid growth over the last decade, hosting upwards of two hundred artists and over a million guests across thirty five  venues internationally. Framework has since become the principal consultant and talent buyer for companies looking to present novel underground experiences to emerging markets.
Tickets for Solomun are now on sale here.