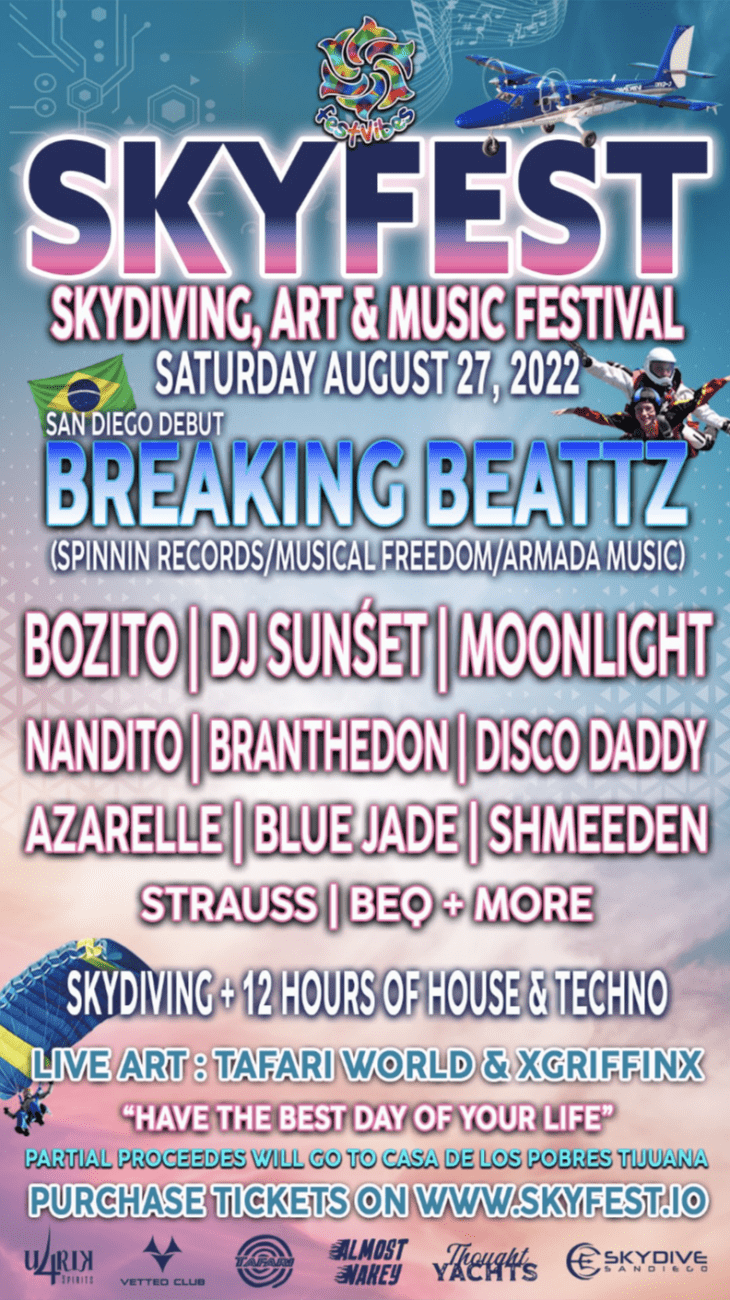 Skyfest to Combine Skydiving with Live Techno Music
The only thing better than a techno music festival is a… skydiving techno festival? You heard that right, Skyfest is set to take place Saturday, August 27th, 2022 in San Diego, CA.
Skyfest is a "skydiving, art, and music festival" with a capacity of just 200 that gives attendees the chance to go skydiving "just a few dozen yards away from the dancefloor," according to organizers. The festival will also offer over 12 hours of music from hot house and techno DJs, with partial proceeds from the event going to Casa De Los Pobres, a non-profit urban relief centre in Tijuana, Mexico that feeds, clothes, and provides medical care and social services for those in need.
The first Skyfest took place in 2020 when co-founder and skydiver Zach Papier met fellow co-founder and DJ, Richard Haynes. The inaugural event featured 100 attendees tandem skydiving to a 10-hour playlist of house and techno.
You can get more info and purchase tickets on the Skyfest website.