SKRILLEX Drops Sneak Peek of Entire Upcoming Album On QUEST FOR FIRE Basement Set
Skrillex has just dropped a short DJ set sneak peeking snippets of his entire album. Yes, you read that right. You can listen to at least a brief part of every track in a 24-minute mix. Titled QUEST FOR FIRE Basement Set, it lists all tracks and collaborators included in this new chapter. I'm happy to say this seems like one absolute hell of an album. Mr. Oizo, Missy Elliot, Fred Again. Is Skrillex's album the one we've been waiting for?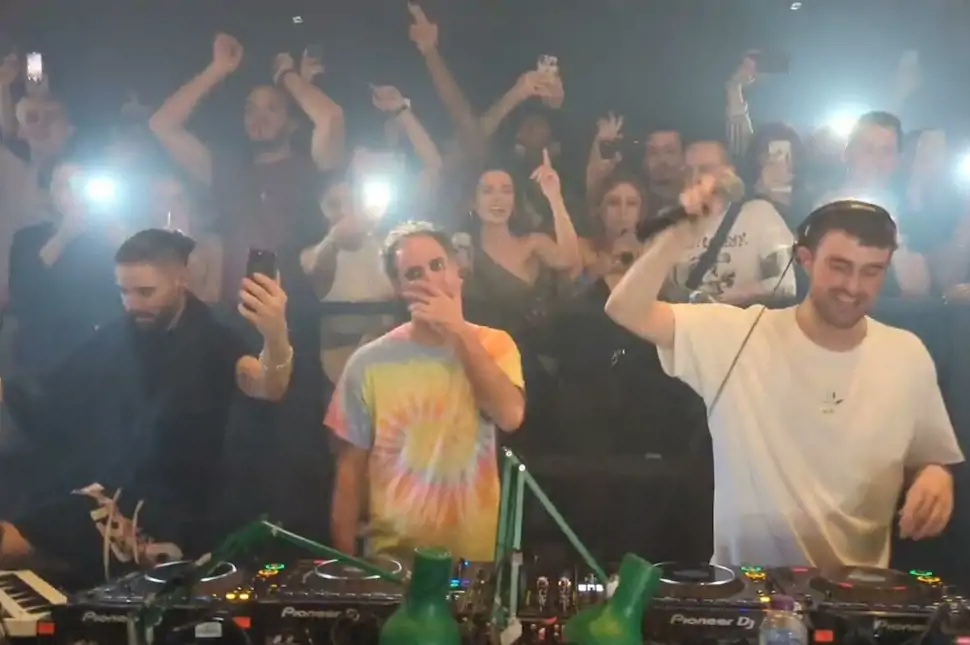 It is safe to say few people try and bring together so many influences into one LP the way Skrillex does. You might not like the way his sound has completely taken over most of dubstep. You can't, however, deny how amazing the impact Sonny Moore has is.
The producer that marked the lives of many of us is ready to redefine what the heaviest sounds of dance music look like.
QUEST FOR FIRE Basement Set
Not much to add. This man knows how to promote stuff. A short, electric set. An underground setting. Heavy light games. Skrillex certainly does know how to create an atmosphere. Showcasing his skills and the style that made him famous for an energetic, fast-paced blend of chops and tricks, this set is all you want it to be. 13 Tracks are highlighted inside the video, each of them containing the song title and collaborators.
You'll be able to listen to samples that have been part of Skrillex shows, sets, and special appearances during the last few years. If you ever wondered what Skrillex has been doing all these years, now you know.
Skrillex's new album Quest For Fire will come out next Friday. Quite possibly the biggest moment for dance music this year. The wait is finally over. Skrillex is back.