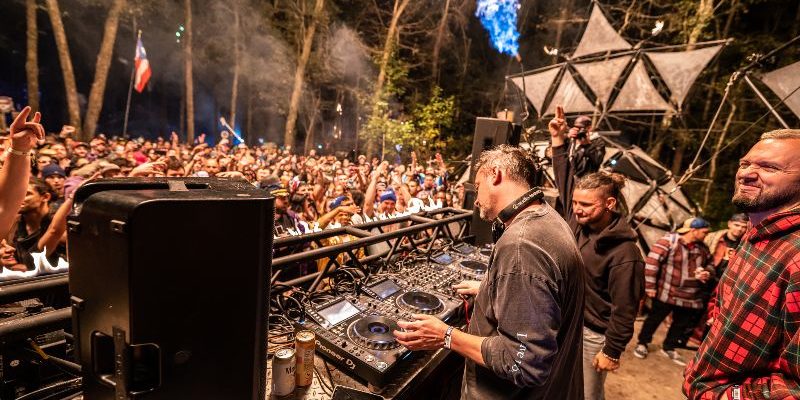 Skrillex, Bonobo, Chris Lake Play an Epic B2B2B at Suwannee Hulaween
Suwannee Hulaween celebrated its eighth edition with an incredible sold-out show. This amazing event brought more than 100 artists to the idyllic Spirit of the Suwannee Music Park last weekend. Attendees of this party had the chance to enjoy world-class DJs like Skrillex, Bonobo, and Chris Lake – and not just with their individual sets, either.
After their main sets, these top artists decided to surprise the crowd at Suwannee with a three-way late night set. This occasion was very special as it was their first-ever b2b2b set at the festival's infamous afterhours stage, Incendia.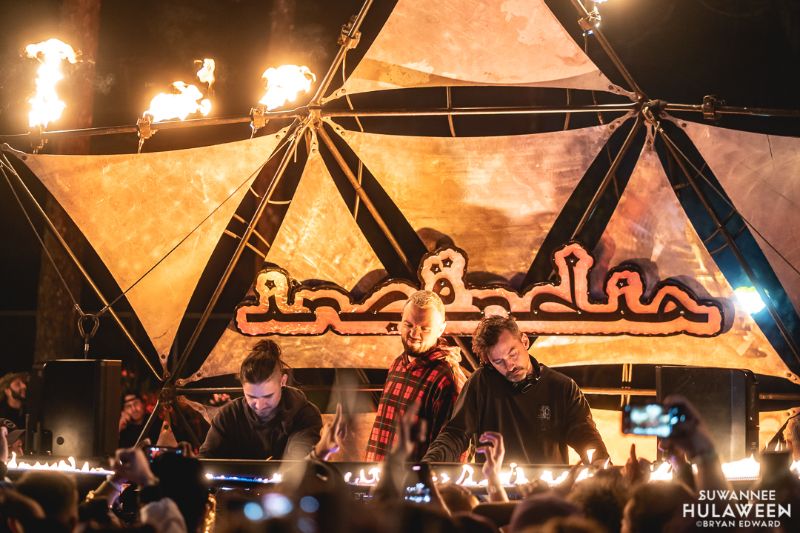 Obviously, when these three wonderful artists join forces, a spectacle is definitely guaranteed. The impromptu star-studded trio effortlessly coalesced behind the booth. On top of that, the Incendia stage – along with its raging pyro flames and face-melting speakers – made attendees enjoy quite an unforgettable night. Without any doubt, this spontaneous and historic b2b2b performance will go down in history as a once-in-a-lifetime musical experience for the crowd. Skrillex, Bonobo, and Chris Lake together is definitely something that you do not see every day.
Suwannee Hulaween is not the only event where you can enjoy the Incendia stage. It can also be found hosting unique b2b afterhours performances at festivals like Okeechobee and Burning Man.