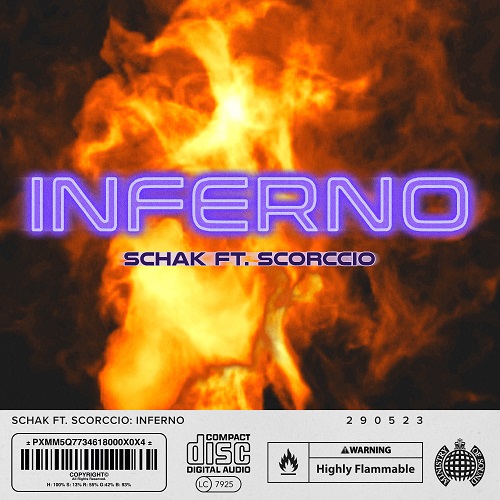 Shack And Scorccio Strike With Dancefloor Hit 'Inferno'
Get ready for the tasty resurface of the 90s classic of the same name. Lovely.
It's highly likely that you've heard of Shack already. This guy just came and smashed. His first-ever release, 'Moving All Around (Jumpin')' skyrocketed, and in less than a year got to be Danny Howard's World's Hottest Record, spend 12 weeks in the UK chart, and accrue over 13 million Spotify, while receiving widespread support across the industry from remixes from John Summit, Skream and Ben Nicky.
After a recent Mixmag Lab stream, an official halftime set before the Newcastle United vs. Southampton game in St James' Park, and announcing several Ibiza dates for this summer, Shack released a new single out today, 'Inferno', featuring none other than Scorccio.
Inferno
Sampling the late 90s original track by DJ Souvlaki, who appears on this track under his new Scorccio alias, 'Inferno' packs a punch with a blend of nostalgic riffs, infectious hooks, and grooving basslines.
Get lost in the rhythm, it's an amazing song from the very beginning, when the sustained lead kicks in with all the percussive elements. The garage beat in the break is truly a sweet sweet condiment from a track that already sends you back in time. After one of the most intense buildups I've heard in a while, the drop is nothing but amusing: disco-esque, uplifting, fast, dynamic, it truly has it all. This one is sure to be one of those tracks that makes jaws drop when played live.
Listen to the song right here! Click below for a Spotify play of Shack feat. Scorccio's 'Inferno', or head right here for a YouTube play. Alternatively, click here to support the song any way you like.