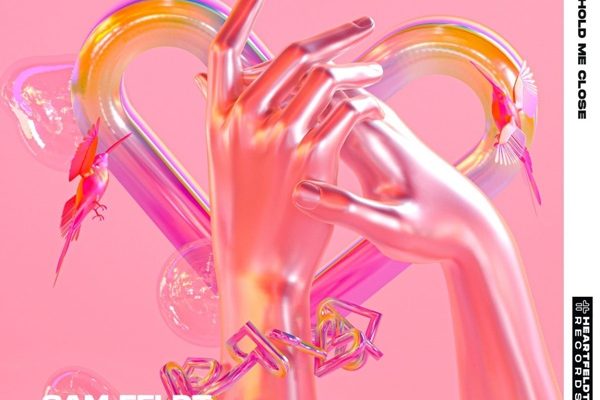 Sam Feldt Launches Very Own Heartfeldt Records And Drops New Single 'Hold Me Close' Featuring Ella Henderson
Sam Feldt Hold Me Close Featuring Ella Henderson – Platinum-selling Dutch DJ and producer Sam Feldt has decided to take his career and his commitment to a more sustainable future one step further by launching his very own label: Heartfeldt Records. Sam's quest to create a more social and sustainable dance music industry lead Heartfeldt Records to be the first record label with sustainability at the core its mission.
Operating under the wings Spinnin' Records, Heartfeldt Records will strive to create a home for the many talented emerging artists he meets around the world. Creating the Heartfeldt family will not only allow artists to release on the label but also to perform at Heartfeldt Events. With the launch this new project, Sam is firmly setting his danceable tropical house genre in the spotlight.







Very active with his Heartfeldt Foundation, Sam works hard at promoting a more sustainable lifestyle. This mission is a common thread across the Heartfeldt business chain: Heartfeldt Radio, Heartfeldt Events, and now Heartfeldt Records. With this in mind, Sam decided that 1% over the net receipt royalties Hold Me Close will go towards Oasebos, who are protectors the rainforest in Costa Rica, and CarbonTrees, who are planters rainforest in Costa Rica.
  "In the light the current Coronavirus situation, I doubted postponing the long-planned launch my own label Heartfeldt Records. In times like these, one really questions their own values and beliefs – and we are all forced into introspection. After thinking about this long and hard, I've decided to move ahead with the launch the label – hoping for it to become a beacon hope and a source inspiration and enjoyment in these challenging times we all face.
This is not just another record label. Heartfeldt stands for everything that I believe is relevant right now: caring for one another and the planet, doing things with passion and holding your loved ones close. With this vision in mind, we are building a movement, a Heartfeldt Family. Supporting upcoming talent, while at the same time giving back to mother earth and making a difference by donating 1% our net receipts to the Heartfeldt Foundation. With this first release, Hold Me Close and the #LetsStayHome campaign, I am looking to spread a message love for each other, the planet and mankind." – Sam Feldt
 'Hold Me Close' feat. Ella Henderson is out now on Heartfeldt Records



Follow Sam Feldt  Via:
Facebook| Twitter| Instagram | Website
Follow Ella Henderson Via:
Facebook| Twitter| Instagram | Website
Follow Heartfeldt Records Via: