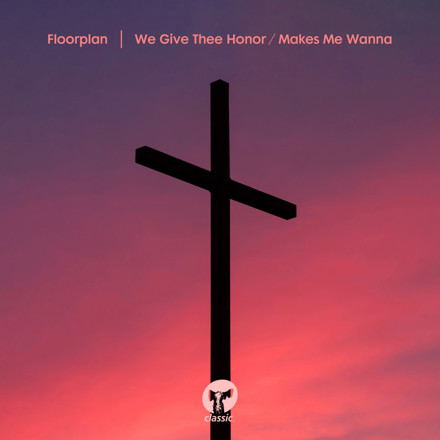 Robert And Lyric Hood Deliver Third Floorplan EP For Classic Music Company
Robert and Lyric Hood return as Floorplan to Classic Music Company with another double-track release of divine house. Opening with 'We Give Thee Honor', a high energy cut teased during their set at Nuits Sonores festival in Lyon which quickly caught the attention of Classic label boss Luke Solomon. As syncopated organ stabs are juxtaposed with a wild vocal loop and unpredictable gospel interjections, the record creates the unique energy of worship in full flow.
The second track 'Makes Me Wanna' takes a more minimal approach to production, playing to Floorplan's club expertise with a chugging bassline and joyous choral vocals. With both tracks packed full of powerful, feminine vocals that celebrate the duo's spiritual influences and following releases 'Right There / Holy Ghost' and 'Get My Mansion Ready / Out Of Control' this EP continues to illustrate the evolving relationship between the Detroit duo and Luke's London imprint.
"We are honored to do another EP with Classic. We wanted to show our gospel and dancefloor roots with 'We Give Thee Honor' and 'Makes Me Wanna'. 'We Give Thee Honor' will take you to church while 'Makes Me Wanna' will make you want to get on the dancefloor. We want you to feel the vibrations of our souls through this EP."

– Robert Hood, Lyric Hood [Floorplan]
'We Give Thee Honor / Makes Me Wanna' is out now via Classic Music Company. You can stream the track and buy it here.