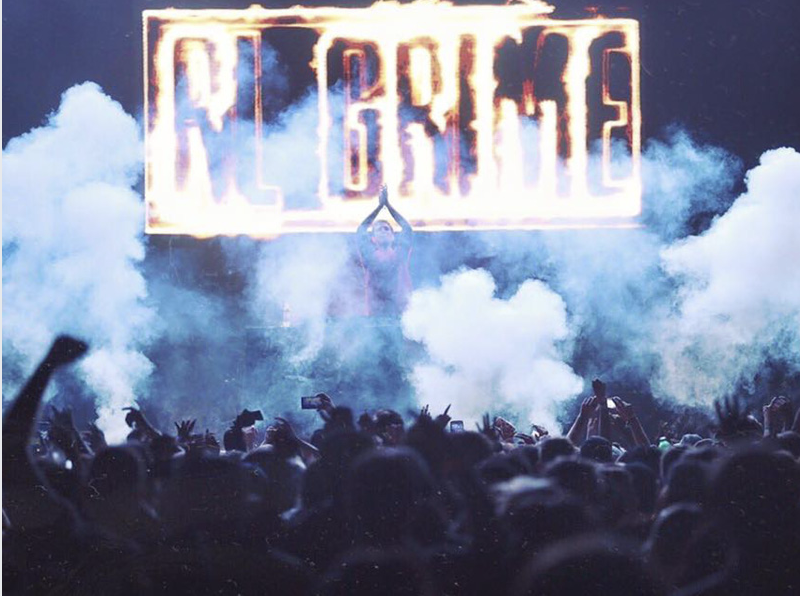 RL Grime's Halloween XI Live is Coming to the Forum in Los Angeles
Halloween was only 8 months ago. As always, it's very weird how fast time goes by. It's already time to start thinking about the fall events. And RL Grime is helping you to make your plans! If you're in the LA area or able to get over to the the Forum, you're in luck! He has announced that he will be bringing Halloween XI a few days before the holiday weekend.
Last year, RL Grime hosted Halloween X at the Hollywood Palladium. The Forum is about 4-5 times bigger however, it is auditorium style set up. The official name is Halloween: Dead Space. We're sure there will be no dead space in this new venue. Additionally, we'll see what kind of guests he'll bring around this time.
The event will be taking place on October 27th. Thankfully, if you happen to have to miss this show, RL will be heading up to Oakland, CA for Porter Robinson's Second Sky Festival. You know that's going to be a one of a kind performance as well! Click here to be taken to the main website and to sign up for early access. Presale begins on 7/21 and general on sale will begin on 7/22.
RL doesn't use his social media platforms very much. But when he does, you know it's a big deal. Check out the link above to see the promo video and expect there to be a lot of excitement about this show!