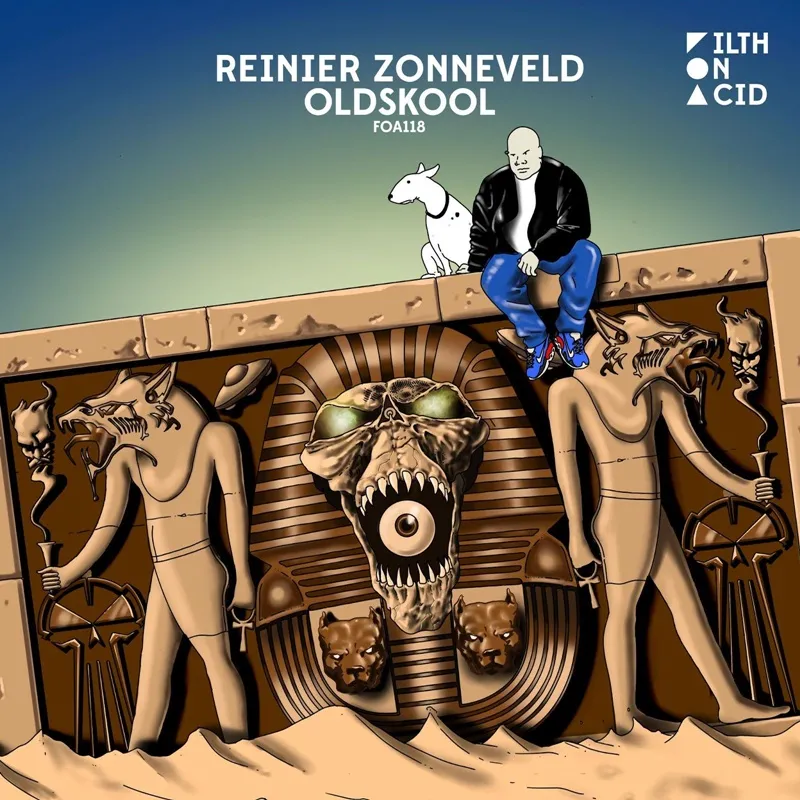 Reinier Zonneveld Returns to Filth On Acid With 'Oldskool' EP
Reinier Zonneveld, the Filth on Acid boss, is back with an acid techno EP. The Dutchman presented 'Oldskool', an EP that, although it only has two tracks, is loaded with heavy basses and characteristic sounds of acid techno.
In a context where hard and underground genres begin to dominate the mainstream scene, Reinier Zonneveld has become one of the most influential DJs on today's techno scene. He is currently one of the most respected producers, both for his productions and his label, home to several bangers just as powerful as his personal label.
With more of his signature hard kicks, this time with some severe old-school energy. This new two-tracker comes with original artwork by King of Kar. 'Oldskool' is a real monster, with heavy-hitting drums and massively compressed sound. It's raw, brain-frying, and high-impact acid techno with gabber influences and caustic synths that never let up. Once the synth lines come in, they spray across the face of the music to take things to another level entirely.
'Daemonia' is another banger, this time with more rubbery and pummeling drums and incendiary hi-hats all cut up with acid lines that will make the crowd go berserk. Also, is a trademark to the Filth On Acid sound, crunching synths, and galloping drums that kick like a wild horse. These are two high-class weapons from the prolific Dutch artist.
You can listen to Reinier Zonneveld- 'Oldskool' EP below!