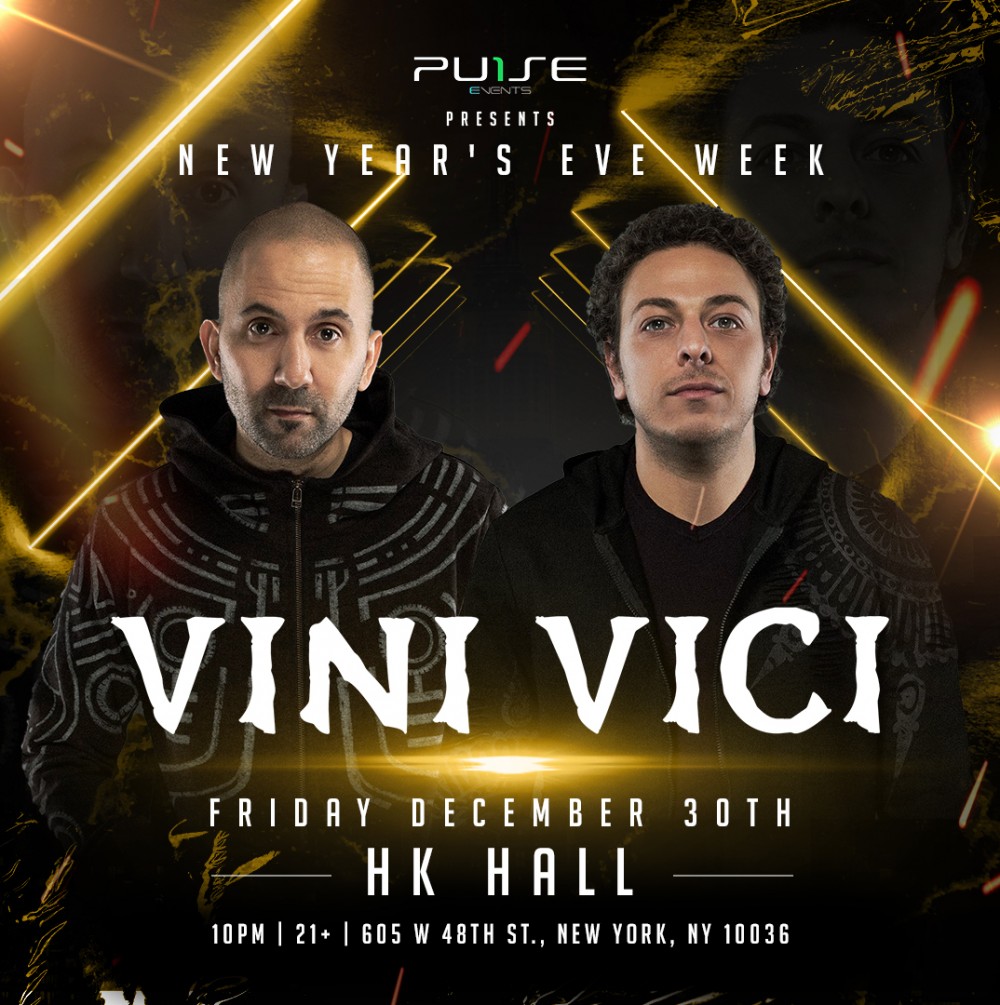 Pulse Events Announce Vini Vici at HK Hall in NYC
Time to celebrate NYE week as Pulse Events presents Vini Vici in New York City on December 30th. Join the psytrance duo Vini Vici for an electrifying start to New Year's Eve week. The tribe behind the mega-hit 'Great Spirit' is taking over HK Hall with their signature mesmerizing sound that has transcended the psychedelic trance scene. Grab your tickets for Vini Vici at HK Hall in New York City on December 30th here!
Based in Los Angeles, Las Vegas, and New York City, Pulse Events is a proficient Event Producer and Promoter. They specialize in concerts and live performances across North America and around the world. With a mission to be the pioneer of culture and media innovation, Pulse Events produce, manage, and promote high-quality IP products for global audiences. This includes music concerts, live performances, EDM events, night entertainment, and web3 metaverse events. Since its establishment in 2015, Pulse Events has participated in the production and hosting of world tours of many top South Korean artists. Within these artists include EXO, Big Bang, T-ARA, etc. To date, Pulse Events has hosted over 60 offline EDM performances, including Like Mike, DJ Soda, Tokyo Machine, KUURO, among others. 
Since their 2015 breakout track 'The Tribe', Vini Vici climbed the DJ Mag Top 100 DJs list, claiming the No. 21 spot in 2022. Don't miss your chance to dance with the Good Vibes Tribe on what will surely be an epic way to welcome 2023!