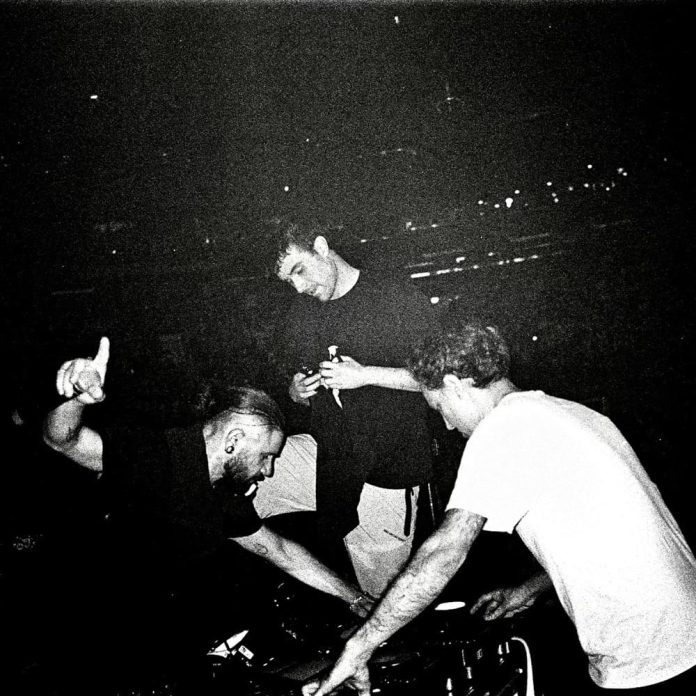 Power Trio Skrillex, Fred again.., and Four Tet Team up on 'Baby again..'
Following their record-breaking sold-out performance at Madison Square Garden last month, Fred again.., Skrillex and Four Tet are back with their long-awaited collaboration 'Baby again..'. First heard during Fred's iconic Boiler Room set last summer and played by all three artists in many a live set since, 'Baby again..' was born out of an impromptu studio session between Fred, Sonny, and Kieran in the remote countryside of Pangbourne.
Last month, Fred again.., Skrillex, and Four Tet did a series of pop-up events across New York culminating in a five-hour b2b set at Madison Square Garden (20,000 cap) that was announced only three days ahead of the show and sold out immediately. Fred dropped 'Baby again..' two hours into the set, creating an iconic moment when the full house lights turned off for the first time.
The fanfare that followed Fred's announcement of the New York run was unprecedented – kicking off with a rave at Good Room on Valentines Day. The trio also performed at Le Poisson Rouge and on a school bus for The Lot Radio, completely shutting down Times Square. New York was utterly transfixed by the trio for an entire week and it uniquely unified the city's dance community in a way that has never been seen before.