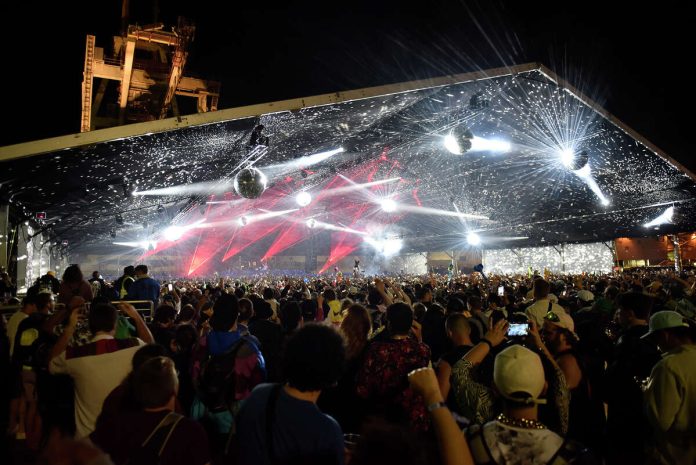 Portola Music Festival Confirms Second Edition for 2023
San Francisco's Portola Music Festival will be back for a second edition this upcoming fall. Organizers announced on Wednesday that the event will once again take place at Pier 80 for two days. The Portola Fest Instagram account came back alive a couple of days ago with a weird teaser post. And on Wednesday, promoter Goldenvoice announced this year's dates: September 30 and October 1.
Goldenvoice, the promotion outfit behind the Coachella Valley Music and Arts Festival and Stagecoach Festival in Southern California, first brought Portola to Pier 80 in September of last year. The festival's inaugural installment featured an eclectic two-day lineup of house, techno, and other EDM genre-benders to the city. On the official website, you can read "Portola returns! This is not a drill."
This announcement raised some eyebrows in the community, especially because of the way the first iteration went. As a matter of fact, last year's Portola included a crowd-rushing incident during Fred again..'s set, noise complaints from citizens, and a few other reported issues like waiting lines and shortage of food. However, the festival went smoothly for the most part.
No performers have been announced for Portola this year, but it should unfold in the upcoming weeks. For more information, please note that the official website offers an email list signup option for those who want to stay up to date on the latest festival news.
Stay tuned for more news!