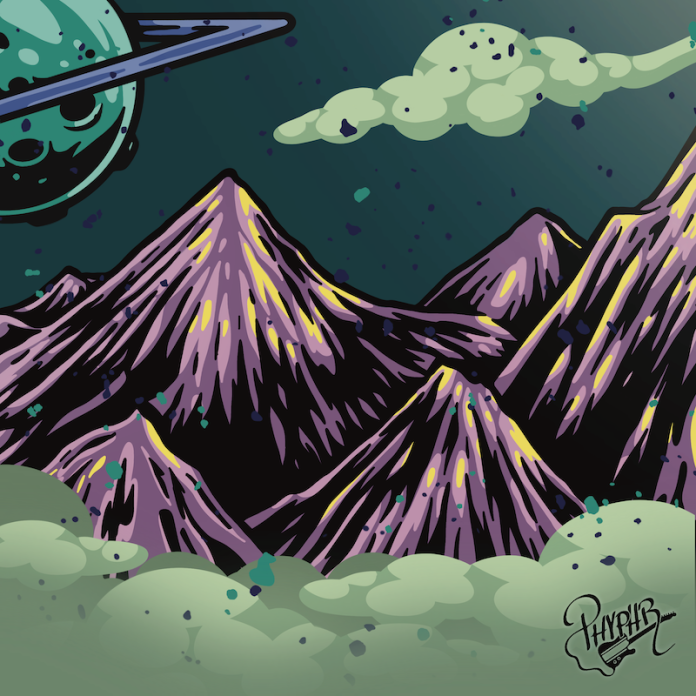 Phyphr Drops First Single, 'Reaction', Off Forthcoming Debut LP, Catalyst
Phyphr, the highly acclaimed guitarist and producer based in Denver, is making major waves in the electronic music world. He is doing this with his signature blend of electro-soul and funky electronic music. This DIY artist's dedication to inspiring his audience is evident in his self-produced ethos. This is something that is deeply rooted in his creative expression and message. Phyphr believes that everyone should have the power to follow their passions and make a positive impact on the world.
Phyphr's hard work and focus have resulted in a unique live performance style that seamlessly blends live guitar playing with impeccable electronic production. This dynamic approach has earned him the opportunity to share the stage with acts like The Floozies, Manic Focus, and SoDown. Now, Phyphr is gearing up for the release of his highly anticipated debut album, "Catalyst." This genre-defying LP is packed with high-energy beats, captivating grooves, and unforgettable hooks. Having said that, these are sure to inspire Phyphr's listeners through relatable storytelling and introspective reflection.
Reaction
Fans got a sneak peek of "Catalyst" with the bluesy track "Seven Days" featuring Denver-based producer Kaptain, the explosive "Down The Street," and the upbeat "Still Turnin'," which pays homage to the joy of discovering hidden musical gems in used record stores. And now, Phyphr has just dropped "Reaction," a hip-hop infused electronic banger that stays true to the album's central message. The song's repeated refrain, "every action causes a reaction," prompts both a sonic and thematic call-and-response that encourages listeners to think for themselves.
"Reaction" begins with a soaring guitar solo, followed by Phyphr's pitch-shifted vocals and building drum patterns. The track then transitions into a dubstep breakdown filled with deep bass wubs and otherworldly synth sound design. Phyphr expertly blends different genres and sounds, showcasing his exceptional production skills.
This energetic and spontaneous track continues Phyphr's mission to spread positivity to his fans and inspire them to make active choices in their lives. After wowing audiences at recent Colorado shows, Phyphr is now hitting the road and bringing his electrifying performance to the southwest for shows in Austin, Dallas, and Santa Fe. In April, Phyphr will return to Denver for a headlining slot at the Meow Wolf Denver art experience space, where fans can hear "Reaction" and other cuts from "Catalyst."
Phyphr – Reaction | STREAM