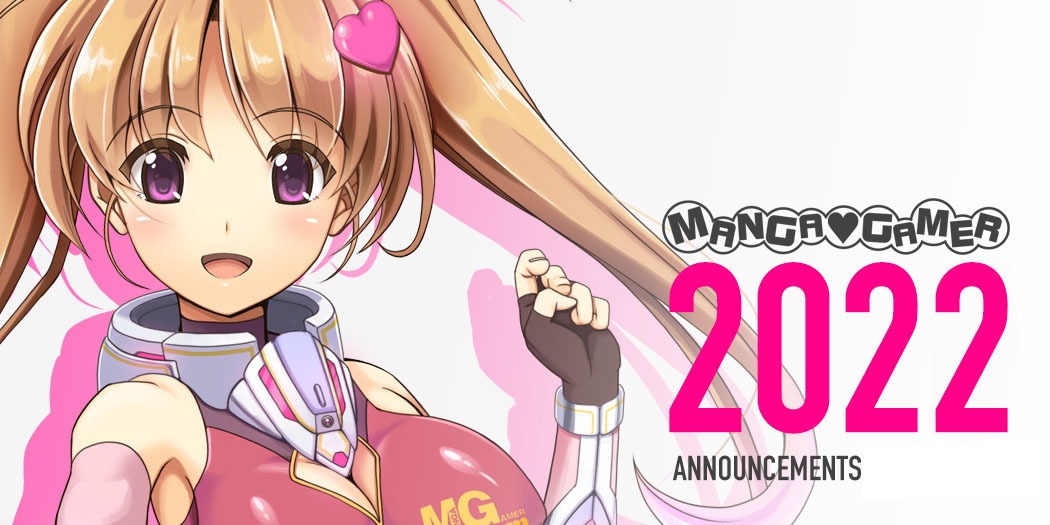 Otakon 2022 Announcements
First of all, a big thank you to everyone who attended our panel at Otakon tonight! We'll still be in the dealer's room tomorrow, so make sure to stop by if you haven't had the chance yet! Now onto the announcement recap:
The first heretical treat comes from a new partner – Guilty, the creators of Gibo! Specifically Nightmare x Sisters, the first title in their latest Nightmare series!
Behind the facade of everyday life, evil lurks in the shadows, and it's Sister Setsuna's job to exorcise these vile demons along with her true sister Yuka. However, cases of such possessions are on the rise – a concerning trend that warns of looming disaster. When Yuka is ensnared and captured, Setsuna rushes to her aid, only to fall victim to the cult as well! Will these two brave heroines be able to escape their captors? Or will they remain trapped, forced to breed new generations of demons to be unleashed upon the populace?!
And for our second announcement, more from our wonderful partners over at Waffle, the next installment of Funbag Fantasy––Funbag Fantasy 4!
This new title takes place long before the original Funbag Fantasy, but nearly a millennium after the events of Funbag Fantasy 3if!
In the great kingdom of Litovia, our hero, Brother Astor, serves as a humble monk for the Church of the Eastern Rood in an honest village plagued by minotaur raids attacking in reprisal for the kingdom's expansion and development. His story begins when the monastery is ordered by their Queen, who refuses to wed the minotaurs for peace at the cost of converting her kingdom to their religion, orders the monastery to bolster their garrisons and aid in defending the kingdom's villages against the minotaurs! Astor's cunning and lust will carry him through many challenges, the ranks of the church, and five different busty heroines as he rises to glory and leaves swooning bosoms in his wake!
And that's it for Otakon 2022! Keep up with our upcoming convention appearances and all of our licensing announcements on our announcements and schedule page!