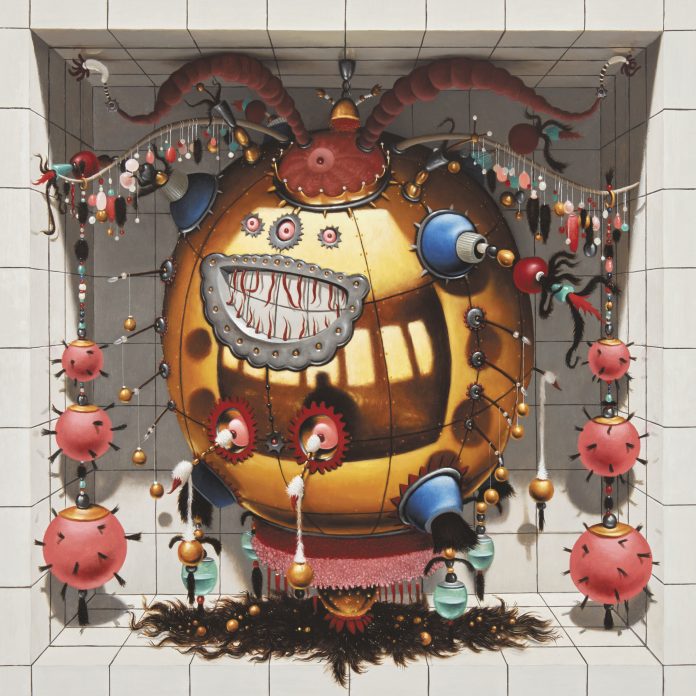 Orbital Release Mind Bending 10th Studio Album, Optical Delusion
Techno duo Orbital have just released their 10th studio album, Optical Delusion. The mind bending album is the result of the Hartnoll brother's burst of creativity during the pandemic, drawing upon the rollercoaster ride of emotions and sense of uncertainty that we face up to this date.
Orbital have been at the top of their game far longer since the post-1988 Class of Acid House. Having grown up seeing the science fiction doomsday scenes on television as kids, to experiencing the "apocalyptic" like actions from the pandemic, Phil and Paul have a lot of insights on the change of the human psyche affected by conflict and disorder. Optical Delusion is their musical interpretation of the plethora of emotions that grasp at our inner mood and worldly illusions driven from both delusion and doubts.
The album starts off with a bang on lead track 'Ringa Ringa' which is an ode to folk music and mediaeval sounds. It fits in perfectly with the mood during the start of the pandemic as its dark and haunting vocals chime through with signature chugging Orbital grooves. 'Day One' is a pulsing techno track that draws upon the darker undertones of the beginning stages of the pandemic. Then 'Are You Alive' mesmerizes listeners with delicate vocals from Penelope Isles that paint the brutal idea of a dog eats dog world. The acidic track 'The New Abnormal' couldn't be a perfect name as we have all become numb to the new world we live in. For fans of Orbital's more aggressive style, 'You Are The Frequency' and 'What a Surprise' are right up in that alley.
Orbital have really came back in 2023 in a huge way, staying true to their masterful craft but with hefty alluring doses of ingenuity. They will be taking part of their Optical Delusion UK tour starting this Spring with dates below:
ORBITAL UK TOUR 2023 
March 28 Glasgow SWG3
March 29 Newcastle NX
March 30 Manchester Albert Hall
March 31 Bristol O2 Academy
April 1 London Eventim Apollo*
April 5 Leeds O2 Academy
April 6 Cambridge Corn Exchange
April 7 Nottingham Rock City
April 8 Brighton Centre
*venue change