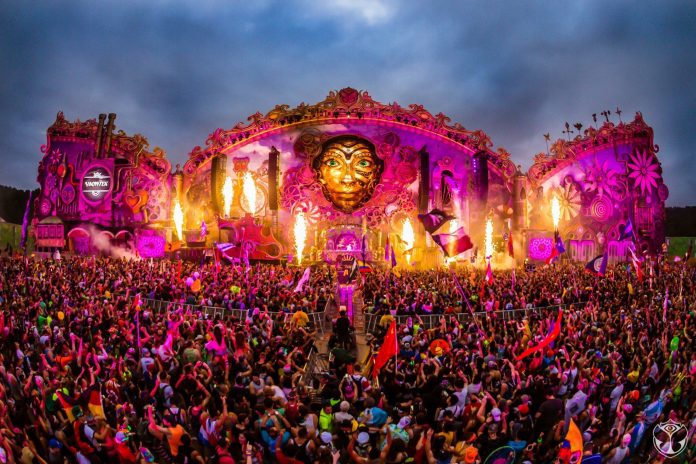 OPINION: Revisiting TomorrowWorld Ten Years Later
In June of 2013, I attended a press conference in Chattahoochee Hills. Top brass from Belgium were in town to announce the U.S. state of Georgia would be Tomorrowland's second home. Later that year, the first TomorrowWorld took place.
Many, myself included, considered year one a great success. Year two built on the strong foundation laid in 2013. Local businesses caught the TomorrowWorld wave, rolling out the red carpet to the thousands arriving in Georgia for three days of DJ sets. Then, in year three, a perfect storm of poor weather and financial mismanagement from Tomorrowland Belgium's American partners, SFX Entertainment (now known as LiveStyle), resulted in a festival some would like to forget.
Now, with Tomorrowland Brasil returning in October, it's time to revisit resurrecting TomorrowWorld USA.
Locally, officials in Chattahoochee Hills and Fulton County still have many positive things to say about TomorrowWorld. They've also learned from the past, revamping their special events process in a way that addresses many of the problems that emerged in 2015. Plus, Bouckaert's Farm, the site of Tomorrowworld, invested in several infrastructure upgrades (paved roads, better drainage, etc) to the property. These improvements caught the eye of Hollywood, leading to big budget films like "Avengers: Infinity War," "Avengers: End Game," and "Black Panther" being shot at the former TomorrowWorld site.
The unanswered question, though, is whether Tomorrowland's American partners learned their lesson.
SFX Entertainment's poor fiscal management helped contribute to the company and TomorrowWorld's downfall.
An August 27, 2015, report in the Brussels Times indicated that SFX Entertainment was close to bankruptcy. Notice the date. August 27, 2015, was a full month before TomorrowWorld opened its gates to the first Dreamville campers.
Seeking Alpha, a website that provides financial commentary and analysis, published an August 18, 2015, article that said, "SFX is hemmoraging cash."
Plain and simple, SFX Entertainment had a money problem.
One could argue that even if the Georgia weather had cooperated, TomorroWorld still might not have occurred in 2016. SFX Entertainment went from being a billion dollar company in 2013 to being worth less than a hundred million dollars prior to the final TomrorrowWorld. That's not a recipe for success. It's a plan for disaster.
The SFX bankruptcy filings showed the company owed everyone money. The weather-related issues at TomorrowWorld just piled on to a major problem that already existed.
So what's the lesson for LiveStyle, SFX's successor? Focus on doing one festival extremely well.
Their prior experiment of building a corporate EDM behemoth that contained many different promotions failed epically.
The Tomorrowland Belgium organization is a guide for doing things right. Tomorrowland Belgium is the centerpiece. Everything the Belgian organizers do is built around the legendary festival.
Can that be repeated in the States? Yes.
The local support is there. The infrastructure is there. Will the right partnership between the US and Belgium be there? Only time will tell.