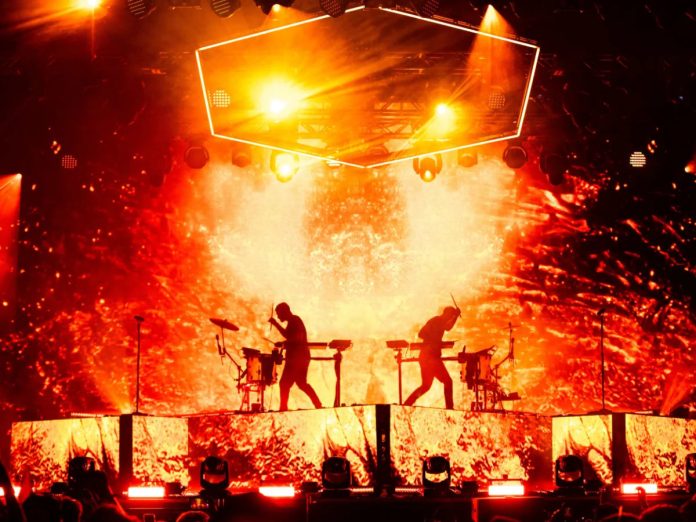 ODESZA Announces 2023 'The Last Goodbye' Tour Dates
Odesza are back for their second leg of The Last Goodbye tour. They announced their 2023 North American tour dates with an exciting support cast. Bob Moses, Bonobo, Big Boi, Drama, Neil Frances, QRTR, Olan and TOKiMONSTA are the first set of names set to offer support on some dates.
Following a successful tour in 2022 for their album The Last Goodbye, the electronic duo will kick start their much awaited follow-up in New York. This tour will include headlining performances at festivals like Bonnaroo, Electric Forest, Governors Ball, Lollapalooza and Outside Lands. In all they will total 24 stops across North America this year, including one in Canada and one in Mexico.
Odesza was nominated at the 65th Annual Grammy Awards for the Best Dance/Electronic Album for The Last Goodbye. They also recently released their new single 'To Be Yours (feat. Claud)'.
Presale is set to begin on March 29th at each venue's local time. Live-Nation presale will occur on March 30th and the access code is OPENER. General sale will take place on March 31st. Last year most of their shows were sold out so sign up early here and don't miss out.
For all tour dates and more information, check out their official site.