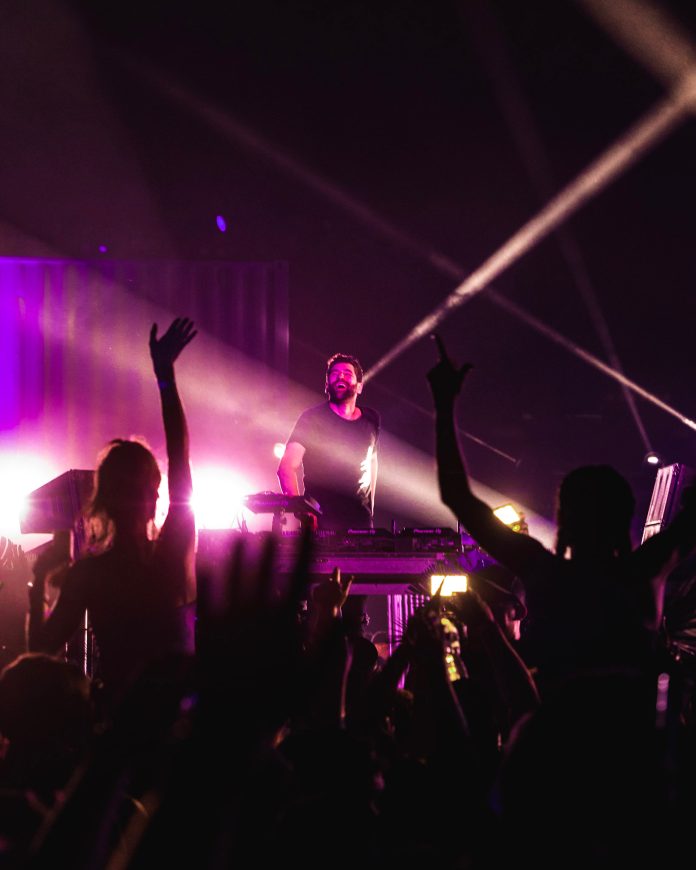 No Sophomore Slump for We Belong Here Festival
Year two for a new festival is always super important. Will the festival iron out the kinks to mature into a full grown and lovable experience? The answer for Miami's We Belong Here is yes. The festival backed away from the unnecessary rotating stage to settle into a very chill but enjoyable beach festival. Perhaps the best thing about We Belong Here is the fact that it's a bit of a random festival on a random weekend for no particular reason other than to have a laid-back and unique experience.
The Venue
For those that loved Resistance Island, Rakastella, and the fabled III Points x Secret Project event from 2021, you know the best part of this festival. The idyllic beach setting creates a vibe unlike any other festival you can get (maybe besides the West Coast). It's sandy, the water is literally right next to you, and the venue is basically an island. As you stand in the crowd and look around, there's nothing but palm trees, sandy, beautiful sky, and water.
There were 3 stages this time around. The mainstage was much improved over last year, taking full advantage of the venue's gorgeous natural setting. There were no LED walls, no lasers, just nature's beauty, some smoke (sometimes colored) and lighting. The effect was gorgeous at times – it really felt like the festival was showing off just how epic and beautiful the setup can get.
Amenities
The unique aspect of We Belong Here is that there's no "GA". It's either VIP or VIP with open bar. It's a bit of a marketing gimmick but at the same time, the festival does offer nice amenities for everyone. There are clean trailer bathrooms available to all and the lines were never bad, but there were standard portapotties also.
There was no special area beside the table area, because of course there's a table area. There are even options for you to arrive at the festival via yacht and tender if you want to be that bougie. The point of this festival is that it's a high-end beachy experience for all, and they hit the mark there.
Music
Perhaps the biggest improvement this year was the festival finding its sound. Last year the festival juggled a bunch of chill pop EDM acts during the day and then attempted to shift into deeper more melodic music at night. However Yotto was forced to cancel last year.
This year the festival settled into a lineup that was full of deeper melodic and progressive sounds across the board. The Sunday lineup was spectacular from beginning to end, and Lane 8 playing for 3 hours during sunset was a sight to behold. On Saturday Kaskade got the people moving before the next artist shifted the vibe entirely to a tribal sound before another major vibe shift to melodic techno for Korolova.
Overall
The only downside to the festival this year was the fact it didn't take place on a 3-day weekend. It would have been great to stay until the end on Sunday, but some of us had work on Monday and struggled to leave around 11pm on Sunday. If you missed We Belong Here this year, you should absolutely check it out next year.