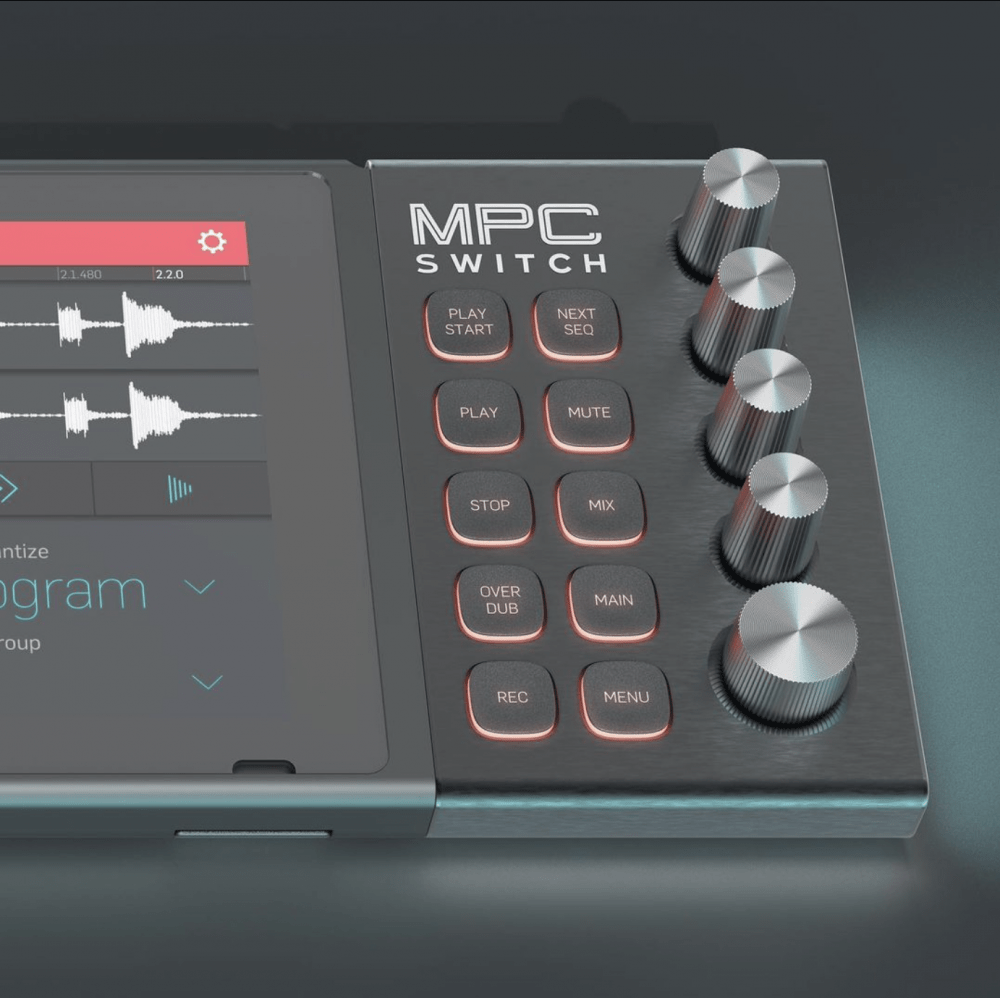 Nintendo Switch Or MIDI Controller?
As gaming technology becomes increasingly powerful and convenient, many creative musical solutions have been put forth. Recently, Sydney-based designers at Alquemy created the Nintendo MPC which works with the Nintendo Switch, a popular video game console developed by Nintendo and released worldwide in most regions on March 3, 2017. The console itself is a tablet that can either be docked for use as a home console or used as a portable device, making it a hybrid console. Its wireless Joy-Con controllers, with standard buttons and directional analog sticks for user input, motion sensing, and tactile feedback, can attach to both sides of the console to support handheld-style play. Alquemy's Ninendo MPC's modular attachment system works with the Switch's existing joy-con ports.
The concept of the Nintendo MPC is modeled after the Akai Pro MPC, released in 2020. The device features two snap-on modules. Features include nine pads, control knobs and hotkeys for editing and playback. This turns the nondescript Switch into your classic DJ controller. The Nintendo MPC also includes speakers for audio playback as well as WiFi connectivity, Bluetooth, USB-C power and a 3.5mm port for headphones. Reports also state that Alquemy is incorporating MIDI and RC ports at the top of the device, which will allow connection to other instruments, microphones and more. This is an exciting step on making music production more accessible to the every day amateur. Music after all, is for everyone to enjoy and create.