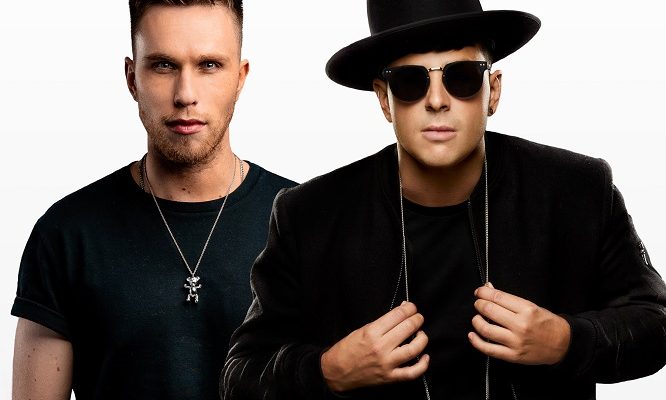 Nicky Romero and Timmy Trumpet Join Forces for Vocal 138 BPM Club Track "Falling"!
After releasing his dance-pop crossover earlier this month, Nicky Romero returns to heavier beats on his new single "Falling." Romero teamed up with fellow dance music veteran Timmy Trumpet for the track, which delivers all the elements a tried and tested club anthem. Opening with enthusiastic melodies and soaring vocals, "Falling" kicks into high gear at a heart-pounding 138 beats per minute during its crescendo. 
Romero and Trumpet have already tested it out in their live sets, including during their b2b during ADE 2019 and at Echostage in Washington, DC, to rave reactions. This is a track for fans craving a classic party starter as well as new listeners waiting for an introduction to real club life. Let's hope this isn't the only collaboration we get from these two talented artists this year.