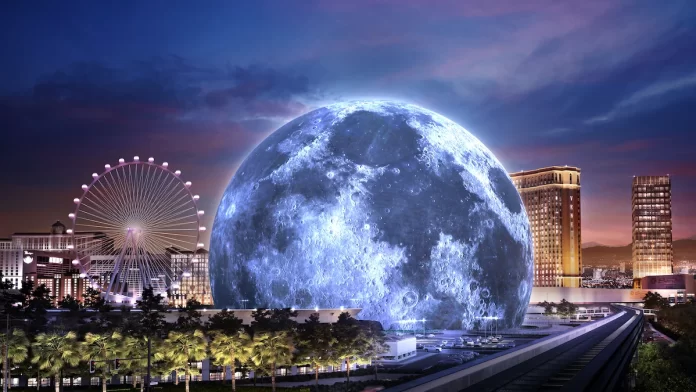 MSG Fires Two Execs in Charge of Overseeing Sphere Project
James Dolan, the CEO of the MSG group and owner of the Knicks and Rangers, fired two executives in charge of overseeing the bloated $2.2B MSG Sphere, which will open this fall in Las Vegas. Dolan plans to personally oversee the completion of the project, per the New York Post.
According to an internal memo reviewed by The Post, Dolan dumped MSG Sphere President Lucas Watson and MSG Sphere Senior Manager of Business Operations Jenna Wolfenson. Dolan said he is streamlining the organization so it can do a more efficient job with brand strategy and partnerships by leveraging its expertise across its family of companies.
The high-tech MSG Sphere will open in September if everything goes according to plan. Dolan paid for an ad during the Superbowl game last Sunday to promote the venue and its first show, U2. The venue is supposed to be the most technologically advanced entertainment venue in the world. In fact, the 17,500-seat structure plans to house the biggest indoor LED screen in the world, a 160,000-foot wraparound display, and a custom spatial audio system with as many as 164,000 speakers.
Dolan also plans to enlist David Hopkinson, the president of MSG Sports, to help guide the Sphere. Moreover, the MSG boss appointed Guy Barnett to head brand strategy and creative development. Check out below the extended version of the Sphere commercial from the Superbowl.
Stay tuned for more news!