Italian brother duo release their new single 'To Hope' today. The story behind this track is that they created it in two hours in their hotel room in Tulum three years ago.
'To Hope' builds through winding synths and erupts with pulsating club energy. If you have been to live melodic techno shows in the past few months you may recognize this track. It has become one of the hottest tracks to play amongst DJs on the global club circuit. Mathame describe this as "their version of a party track" evoking an uplifting and joyous ambiance. 'To Hope' serves as the next step in the roundabout sonic journey Mathame has been creating for fans through their latest spring releases. 'Come For You' and 'So What' have channeled from the duo's intimate and emotional side to their dark core.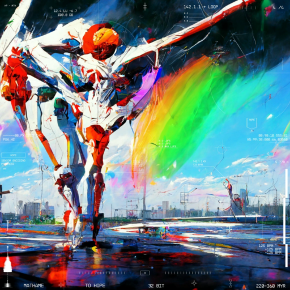 Mathame have held onto this track since pre-covid. After witnessing the single garner massive crowd reactions across the world they decided to release this banger.
The Mathame project was born in Sicily and some of you may know them from their massive EP released on Afterlife records including 'Nothing Around Us', 'Skywalking' and 'For Every Forever'. Artists like Zhu and Moby have enthralled listeners with their remixes of these tracks.
Mathame have enchanted crowds at festivals such as Tomorrowland, EXIT, ADE, EDC Las Vegas, London's Fabric and Miami's Space Club. Listen to their new single 'To Hope' below and let us know what you think!