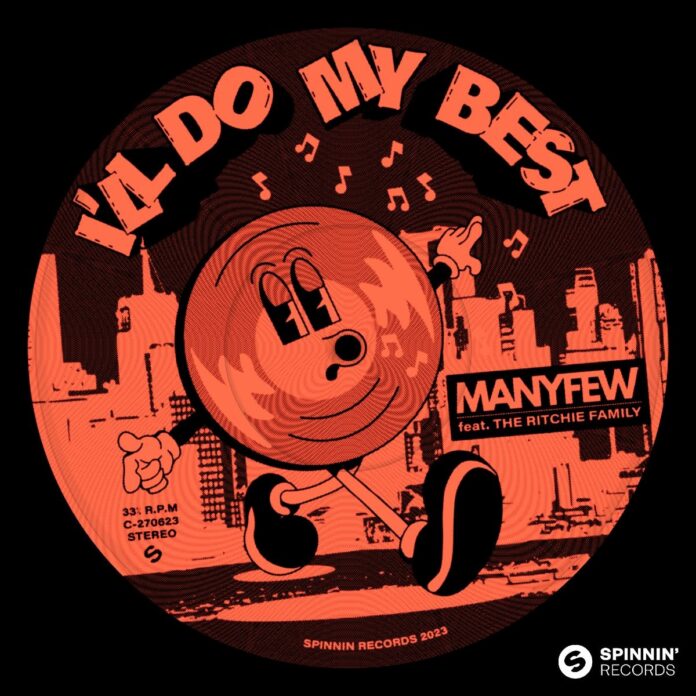 ManyFew breaks out some 80's disco fever with new single!
Returning on solo duty, one of Sweden's most in-demand DJ/producer duo's ManyFew brings back the funk as it releases new single "I'll Do My Best." Featuring samples from the eponymous 80's disco hit by US vocal group The Ritchie Family, the guys add a tasty dose of feelgood house vibes, action packed with radiant percussion and funky filtered effects. Expect a hot ride in the clubs, as this disco fueled monster is about to set sail – out now on Spinnin' Records. 
Stockholm-based production duo ManyFew has been creating a buzz on dance floors since the late 10's already, playing and producing their distinct blend of house and disco, as released on iconic labels such as Spinnin' Records, Musical Freedom, Axtone, Selected, Perfect Havoc and 3 Beat. 
Recently, the brothers have been coming on stronger than ever, dropping festival favorites like 2021's "Out Of My Head" (alongside Jack Wins) and last year's hit tune "These Are The Days" (with Anton Powers). Earlier this year they released the vintage house gem "To The Left To The Right" and did a collab with US act Breathe Carolina on the euphoric single "Dancing In The Dark," creating a strong and diverse output as they conquer the clubs.  
Now, while the guys are still making moves with recent Tough Love collab "Dance (With That Groove)," they present a brand new weapon on solo duty. It's a tune that has its foundations in early 80's disco, when popular vocal group The Ritchie Family scored one of its biggest hits with "I'll Do My Best." 
In a sweet revamp of that record, ManyFew adopts the song's vocal hooks, embedded in a solid house groove filled with punchy piano chords and funky guitar licks. With the beat moving in full swing, enhanced by sharp percussion and lively drum rolls, you get the perfect counterweight for the soulful vibes as delivered by The Ritchie Family's powerful vocals.   In effect, you get one of the most infectious soulful house tunes you've heard in years; heavy on the beat, ignited on 80's disco fever, and further brought to bliss by those timeless, joyous vocals. Surely a next milestone in the ManyFew resume, "I'll Do My Best" is set for live action now, and will do its best to rock any club crowd it comes across.