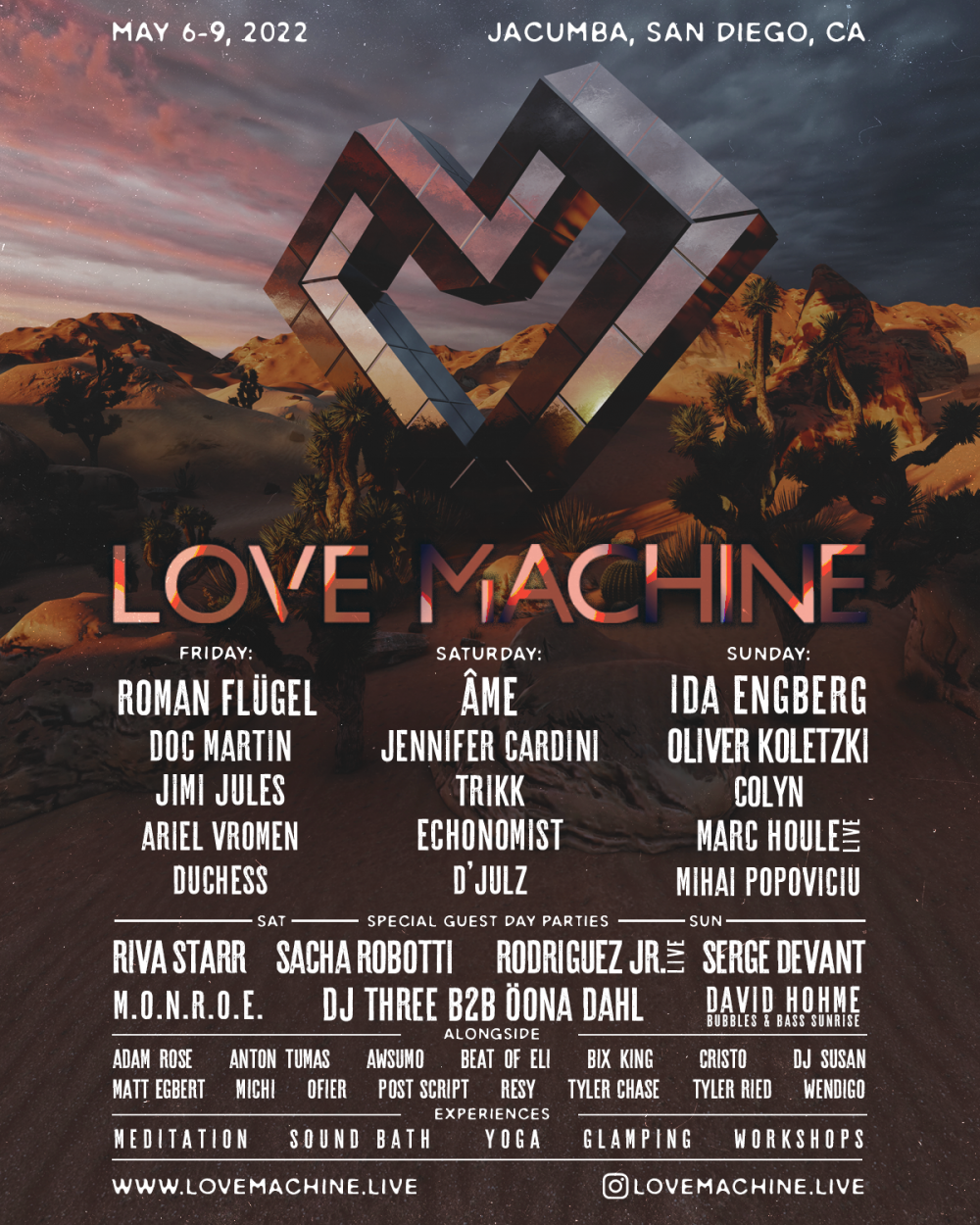 Love Machine Announces Final Lineup For California Desert Edition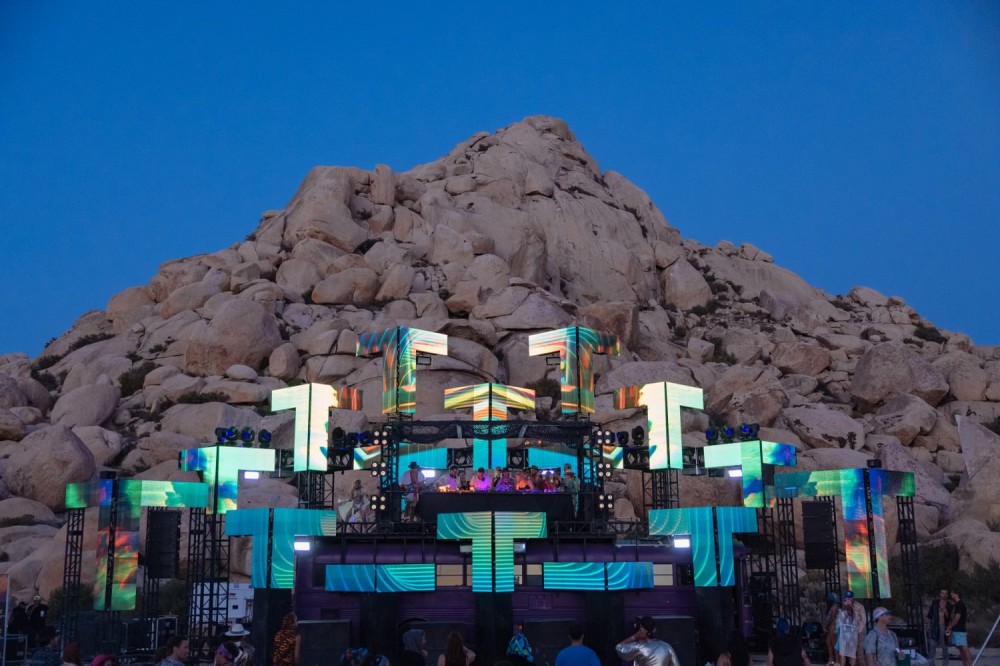 2022 is the year of festival comebacks. Chances are if you hear of a good festival, so have we! The more, the merrier. Love Machine is one of those not-so-known festivals that are definitely worth looking into. Just this week, the festival, which takes place in the Californian Desert announced its full lineup. Boasting a star-studded lineup having names such as Oliver Koletzki, Riva Starr, and Âme, Love Machine is a festival that's guaranteed to take you on an amazing journey of nonstop dance and relaxation.
With the return of festivals into our life, it's easy to notice that some things have changed. Fortunately for us, the fact that festivals were not taking place did not mean that the amazing creative minds behind them were just left out to rot. Au contraire, they have spent as much time as us (if not more) finding out ways to make festivals even better.
This, of course, can mean many different things. Embracing the essence of a genre. Going back to our roots. Switching it up completely. The possibilities are endless. And so, we come onto festivals such as Love Machine which promises to bring an amazing experience to us.
Love Machine
About this new edition, the Love Machine team says:
"We are honored by the fans and artists that trust in what we are doing and believe in our vision. This trust gives us the drive needed to elevate this passion and bring it to its highest level with all the hard work and strife it takes to put in an event like this. We thank you all for your support. In the words of the legend and Love Machine resident Doc Martin. Big Love and Even Bigger vibes!"
A good lineup, good vibes, and a stunning place? Certainly worth a try if you're anywhere around the area. Get your tickets here!