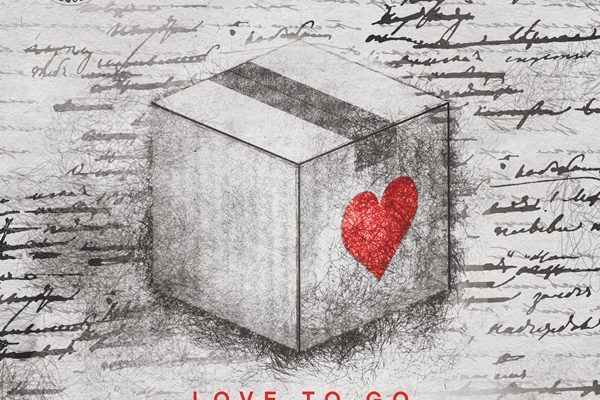 Lost Frequencies And Zonderling Strike Again With New Single: 'Love To Go' (With Kelvin Jones)
Lost Frequencies Zonderling Love To Go With Kelvin Jones – After launching their own bit 'Crazy' into the world in 2017, Lost Frequencies and Zonderling back and ready to dig in with their long-expected second link-up. An extraordinarily catchy single created in tandem with British–Zimbabwean singer-songwriter Kelvin Jones, 'Love To Go' builds out the magic their previous collab whilst giving fans a taste their fresh sound once more.
Radiating the same sense wonder as their 2017 smash hit, 'Love To Go' interlocks the unique touches its three creators. Combining upbeat, summeresque guitar tones and silky vocals with a more club-inspired beat drop, 'Love To Go' is the soundtrack that amazing journey we call life.
Lost Frequencies: "I have to say I'm super happy with the final result the track. There is a lot going on, but it stays super catchy and fresh. I asked Zonderling to co-produce the track with me, because I had this idea a drop in my head and working with Zonderling on that was a perfect match for me. I've been talking with Kelvin Jones the last year and really wanted to make a track with him. He is such an amazing singer, live and in the studio, and I just can't wait to bring him up on a stage to sing the track. I just hope everybody love the final track as much as we do!"
Zonderling: "We're really happy to be back with a brand-new collaboration with Lost Frequencies. We've managed to get both our sounds to work together once again!"
Kelvin Jones: "Felix and I met briefly at a show. We spoke about doing a song together, and what was just a conversation pretty soon manifested into a song that we both were in love with. The song was written by some friends in Hamburg and when I heard it, I knew I really wanted to sing it and have the feeling expressing the words myself. The song was inspired by the feeling being a musician who has to constantly leave home and hope that love doesn't change for the worse by distance."
Felix De Laet, better known as Lost Frequencies, has been soaring to success in the international music industry on many levels. Releasing his debut single 'Are You With Me' back in 2014 turned out to be his big breakthrough as the track sold multi-platinum and took the #1 spot in 18 countries. Now, Lost Frequencies is one the most popular dance music artists his generation. He was the first Belgian artist to secure five #1s in the ficial Belgian chart and hit #1 in the U.K., collected billions plays across the most popular streaming platforms with global hits such as 'Are You With Me', 'Reality' and 'Crazy' (with Dutch duo Zonderling), and released numerous impressive collaborations with the likes Zonderling, Netsky, James Blunt, Aloe Blacc and Mokita. And now, after unleashing his sophomore album 'Alive And Feeling Fine' at the end 2019, he shows his intent on staying up there with the very best through this unmistakably infectious single, 'Love To Go'.







Consisting producer Martijn van Sonderen and DJ Jaap de Vries, Zonderling have riding the wave in the past few years. Since bursting into the music scene, they've landed remix requests from the likes Martin Garrix, Zedd and Sam Feldt, and performed at globally acclaimed festivals and venues such as Tomorrowland, EDC Orlando, Sziget, Ushuaïa Ibiza, New City Gas in Montreal and Bootshaus in Germany. Every record they craft up shows the world the heights they can reach, and they're definitely soaring now with this chart-dominating match-up called 'Love To Go'.