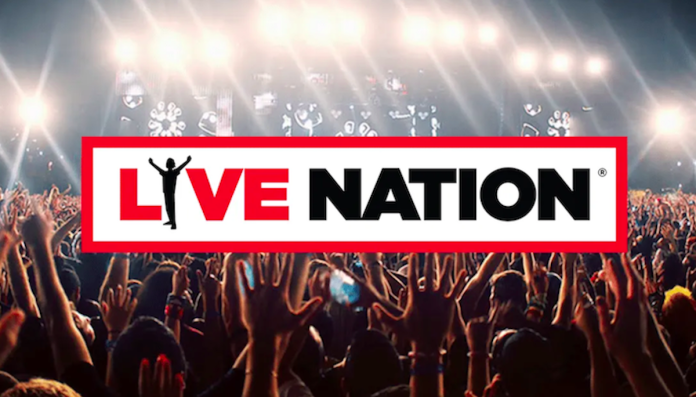 Live Nation Has Sold 140 Million Tickets This Year So Far
Live Nation Entertainment has already sold 140 million tickets this year alone, coming in at 19 million more than all of 2022. President and CEO Michael Rapino stated there is an "unprecedented global desire for concerts" coming from both "casual and diehard fans" and from "small clubs to massive stadium events".
The data comes from Live Nation's third-quarter balance sheet, showing revenues of $8.2 billion across all of its divisions, including concerts and ticketing, as well as advertising and sponsorship. This marks the company's biggest-ever quarterly revenue haul and sets Live Nation up for what is about to be a record year.
Record Attendance in 2023
A closer look at Live Nation's Q3 balance sheets reveals that the company's concerts generated $7 billion during the quarter, which Live Nation accredits to "record attendance, fueled by strength across all markets, venues, and price points".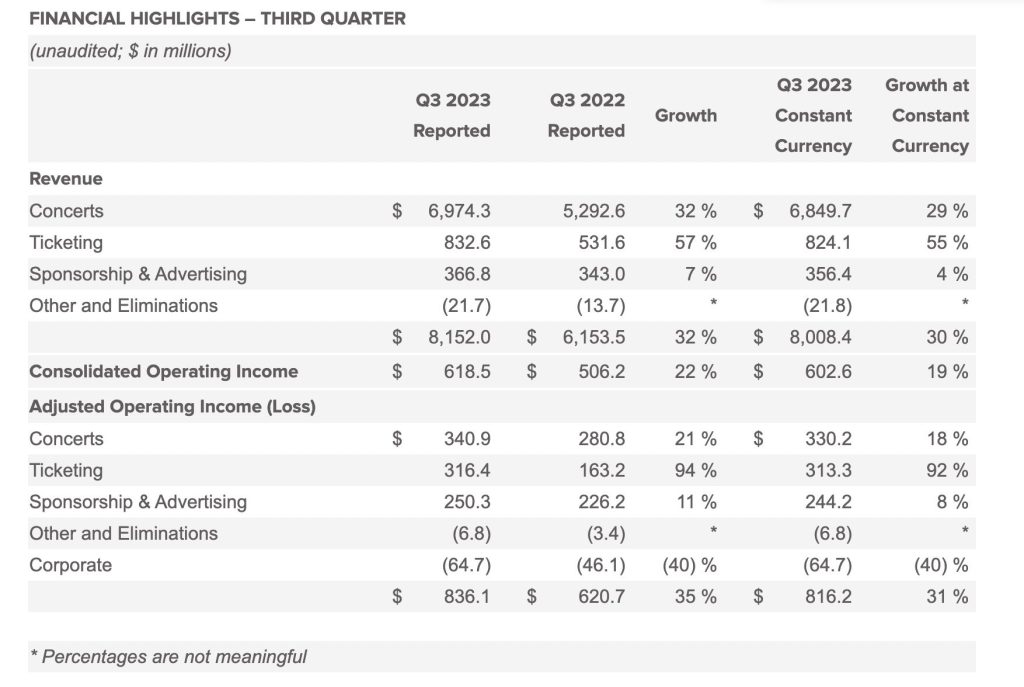 In addition, Ticketmaster, Live Nation's ticketing business, generated $832 million in Q3, up 57% YoY. The ticketing service, which also sells tickets for shows outside of Live Nation, has sold 257 million 'fee-bearing tickets' year-to-date and is on track to manage over 600 million tickets this year, including "well over" 300 million fee-bearing tickets. Meanwhile, Live Nation's sponsorship & advertising revenues have reached $367 million, up 7% YoY.
Looking Ahead
2024 is set to be even more record-breaking, as Live Nation reports that it has a "strong concert calendar" with "roughly half of [the] expected show count" already booked for large venues.
Commenting on the recent results, Michael Rapino, President and CEO of Live Nation Entertainment, stated: "Today we delivered our strongest quarter ever and are on pace for a record 2023, driven in good part by the acceleration of structural growth in the live entertainment industry. While we have benefitted from tailwinds for many years, it has accelerated due to the globalization of our business along with a fundamental shift in consumer spending habits toward experiences".
'With the majority of opportunity still untapped from Milan to Bogotá to Tokyo and beyond, we expect the industry will continue growing in 2024 and for years to come.'

-Michael Rapino
Source: Music Business Worldwide