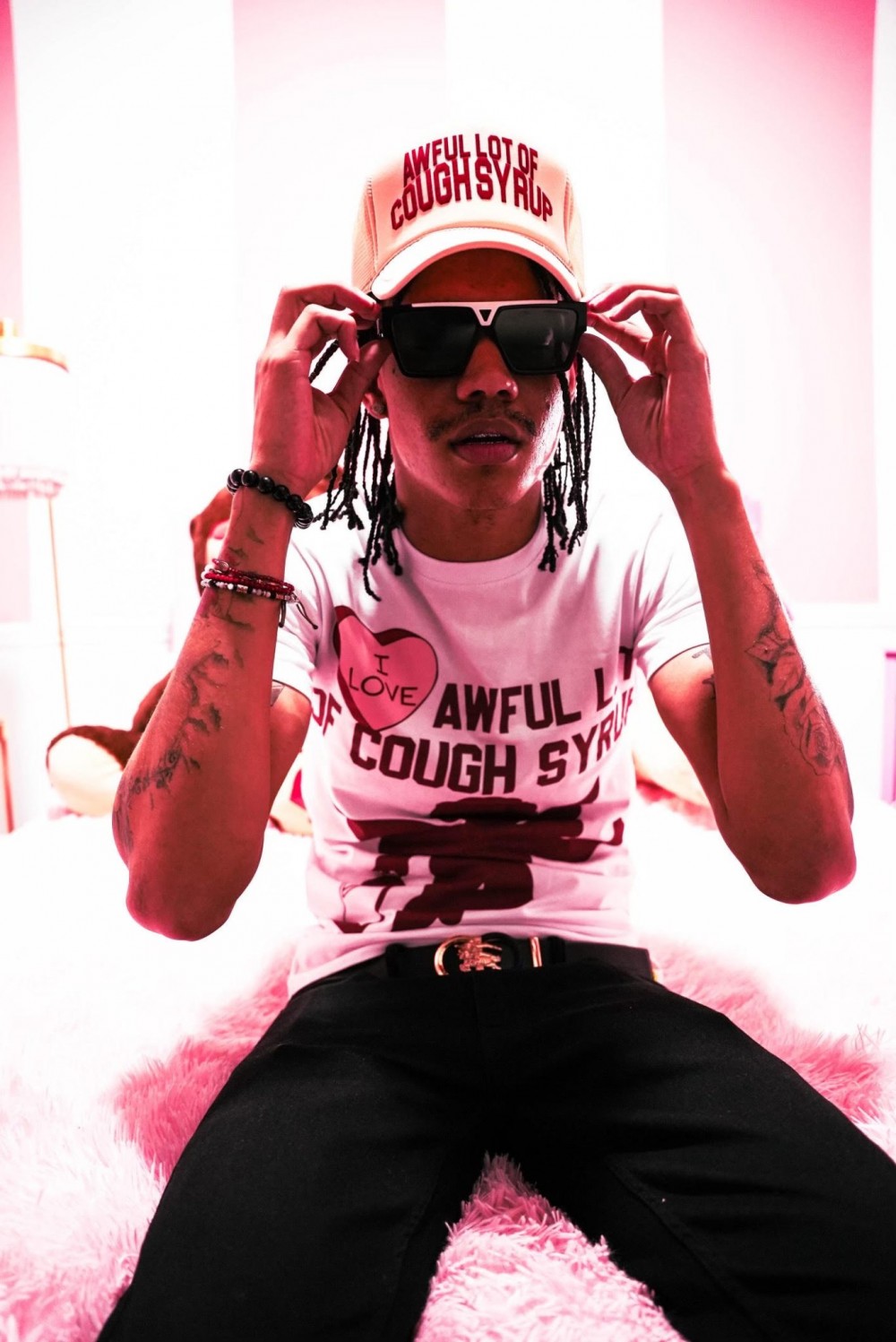 LilTonyRose Makes a Mark in The Music Industry
Recently, it has become increasingly challenging to break through and leave a mark in the music industry. However, one of the ways to ease your path in this constantly changing world of music is to hone your skills, create a distinct style, and constantly seek ways to innovate. Anthony Meza Rose, aka LilTonyRose, is a phenomenal international rapper taking lanes of an alternative style, cooking up love stories and authentic lyricism.
LilTonyRose was born on 5th September 1997, in Port Arthur – Texas, and began his musical journey in 2018. He released two tracks – 'The King of Love' and 'The Rap Therapist' and one EP titled 'A Love Story' EP 1 in the same year. The discographies did so well in motivating the American singer to take his music to higher heights. LilTonyRose is undoubtedly working his way up the ladder of success and is already rising to fame and attracting everyone's attention.
LilTonyRose epitomizes that working hard and being the best in your craft is the only way to achieve success. He is on a mission to impact the world with his captivating singles. By crafting a personalized musical composition, the proficient musician and realistic storyteller stand out amid the mainstream Pop and R&B artists. With diligent efforts, LilTonyRose continues to be a rising force in several genres, including R&B, Hip Hop, and Soul.
The blooming music star is destined for greatness in the industry. He has reached over 100,000 streams on Spotify and also amassed a million streams on his
YouTube channel "LilTonyRose." Notably, the prolific artist is among the most loved songwriters in his country and has already been featured on the famous OntharizeMag.
His single "Ride" grabbed everyone's attention, making it the fan's first choice. His other singles, "The Chronicles," "Tales of Jahayra," and "God's Plan," enthused the audience's soul. With views of 160, 136K, and 30k, respectively, the three singles gained recognition among the fans. Driven by the passion for making his unique imprint in the musical industry and stirring the audience's soul with his singles, LilTonyRose's lyrics flawlessly swooned his audience within R&B and Hip Hop.
Exhibiting a catchy and harmonious tune in singles such as "Ride," LilTonyRose grew a wide fan base in Mexico City. The rapper's single titled "The Chronicles" gained the title of the artist's most popular and most streamed video. The vibrant storytelling about the conflicting yet fascinating nature of life's many realities makes the single everyone's preference. With the single "Blessed By The Holy," LilTonyRose offers a different viewpoint into his expertise, focusing on the emotional and spiritual aspects of his life.
Unfortunately, LilTonyRose had a terrifying incident that left him traumatized to date. He
shares, "I almost died at the age of 9 from a motorcycle crash which left me in a coma for two weeks to heal from a laceration of liver and skull fracture."
When asked what advice he wishes to share with his audience, he asserted that everyone should aim at being the best version of themselves, spreading love, and putting out positive information/music that impacts generations yet unborn and the public in general. In coming times, LilTonyRose envisions himself differently with his brand. He also looks forward to simply changing his life by featuring in top major publications and working with the big guns of the music scenes. "I aspire to attain the zenith of my career, and positively impact my community," he concludes.