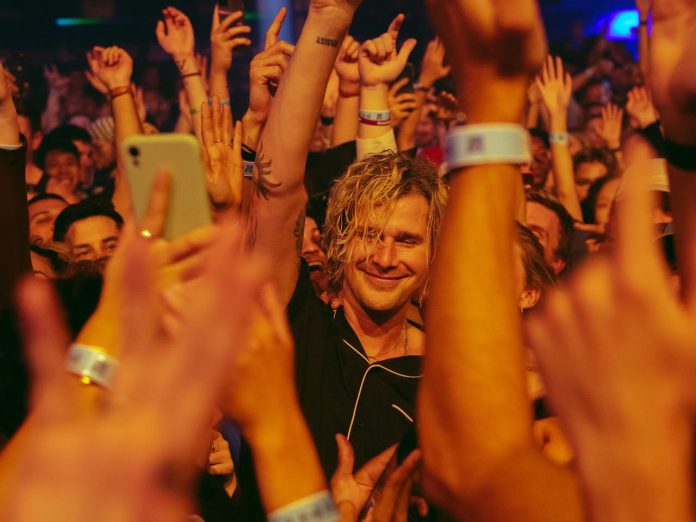 Le Youth's Sophomore Album 'About Us' Out Now on This Never Happened
This Never Happened has been releasing bangers one after the other this year. And now the most anticipated album of the year About Us by Le Youth is out now on all platforms. We have waited patiently all summer long for his sophomore album. Veteran of the label has been creating the waves around North America already with his About Us concept.
Wes graced us with a sneak peak on July 13th when he released 'Like You Did'. His second album on This Never Happened comes in raw and authentic. As I heard it all I know is that it delivered all the emotions I feel on and off the dancefloor. The tunes made me groove and brought a melancholic but excited feeling. It conveyed an expression of Wes that he was looking to showcase to the world, of him as a person and more so as an artist.
About Le Youth
A bit about Wes, he started his journey to stardom with 'Cool' back in 2013. This was also the first track that label boss Lane 8 remixed. That was the beginning of the fruitful relationship between the two artists that fans are definitely grateful for. Le Youth made his debut on the This Never Happened Label with his Aquiver EP in the 2019 Fall mixtape. That EP paved the path for Wes' journey onwards with a sound that we can all relate to as Le Youth. As the years have gone by we have seen Le Youth's progressive sound evolve with his tracks 'Colour' and 'Waves'. He has remixed Lane 8's track 'The Rope' and 'I'll Wait'.
Le Youth elevated his experience to another level with his release of his debut album Reminders last year. That album was grounded on the feelings of nostalgia and unexpected memories, like remembering a past life. The fifteen track album brought a brand new side of melodic house that fans were awestruck by. Now without further ado let's listen to his new album and dive a little deeper into it.
About Us – Album Review
Le Youth's debut album spans across 12 tracks that take us through a rollercoaster of emotions. Wes explains this album is made for his fans to listen to in their car, or on their headphones, or on the flight to seeing one's best friend. It is for every moment in life, each track brings a different emotion out, for love, heartbreak, reminders, family and it goes on. Four distinctive insights into About Us were released through the course of the summer including 'Like You Did', 'Talking Like That', 'I Don't Mind' and my all time favourite with Lane 8 'I Will Leave a Light On'. Recently there were three teasers in Lane 8's Fall 2023 mixtape. As soon as 'Refracted', 'I'll Catch You and 'Morning Light' played we knew that it screamed Le Youth.
The tracks are taken to the next level with each of the vocalists that Wes collaborated with. Whether it was the intensity of Jyll and Emme or the depth of Hayes Kramer, all of these talented artists tell a unique story through their voices.I have heard this album countless times already and each listen gives me goosebumps. Le Youth knows how to reach out to the heart and soul with situations. The relatable feeling is one we look for, music heels the soul. The tracks 'Healing' and 'You and I' have been on repeat for me. It takes me down memory lane and face the emotions I deal with. If you haven't given this tremendous album a listen yet, I urge you to.
About Us – The Tour
You can experience About Us live in North America this fall. Find his tour dates here. Don't sit on it as his shows are one of a kind. Wes is the people's DJ if he is not on the stage you can find him crowd surfing, or singing along with his fans!
Stay tuned to EDMTunes as we follow this incredible DJ's journey as this is just the beginning for Le Youth!