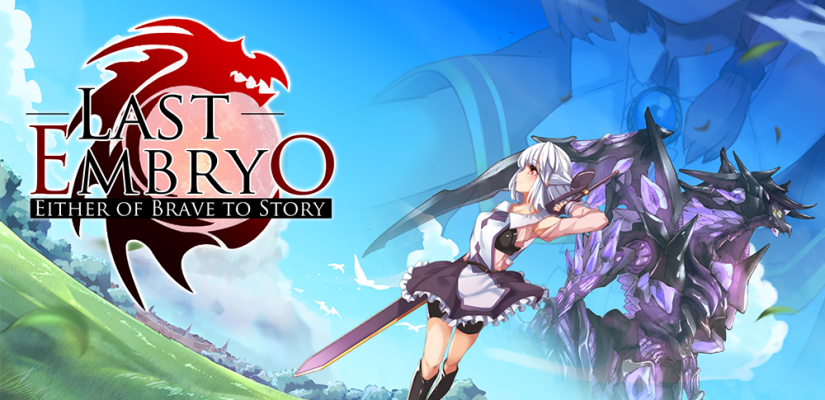 LAST EMBRYO — On Sale Now!
LAST EMBRYO -Either of Brave to Story- from OtakuPlan is now available for purchase on MangaGamer.com! Save 25% on your copy during launch week!
Aletia was a peculiar island city that existed in the east of the waters belonging to the Imperial State of Granz. The story kicks off as Sill, a young girl who longed to become an adventurer, reaches this city.
In this land, there are turquoise plains, vast seas, hot volcanoes, and a lot of mystery relics leftover from ancient times… Sill finally achieved her dream of becoming an adventurer, and spends peaceful and happy days with her close companions. However, evil shadows were quietly lurking behind the continent…
"The beginning of a story is always cruel"
Sill would have never expected what kind of crisis she was about to encounter, and the legend she was soon to become…
Features & Specs
Developer: OtakuPlan
Content: Adult, uncensored
Voice: Partial
Genre: Battle, RPG, Comedy
Includes: Futanari and yuri
ATB-style turn-based combat
Dramatic story experience
Difficulty level selection after the 1st playthrough
Customizable character attribute growth