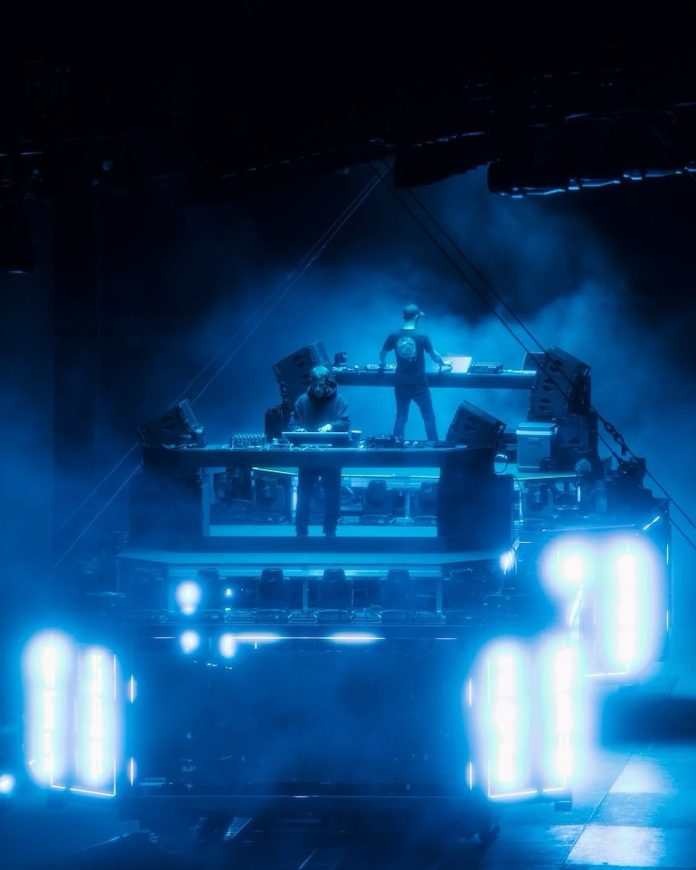 Kx5 LA Coliseum Set Now On Apple Music
The Kx5 LA Coliseum show is now on Apple Music with spatial audio for that high-quality sound. This is here for your FOMO listening or reliving pleasure. The historic show sold out in minutes and broke records for the largest single-day concert event headlined by an electronic music artist. With more than 50,000 attendees, it was the first-ever headlining show at the Los Angeles Memorial Coliseum with Kx5 as the biggest ticketed global headline dance event of 2022.
"The West Coast has always been my stomping ground-my home-when it comes to playing it out. It was foundational in building the sound that I play all over the world. No place in Los Angeles encapsulates where that hardwiring was created more than the LA Memorial Coliseum. The structure, the location, the sky above it-all iconic. When deadmau5 and I were given the opportunity to be the first electronic music artists to play there, as Kx5, in over a decade, we knew we had to come correct and make it special. We put all we had into it, and I think it shows. Being able to release this set is a love better to our audiences everywhere, but it's signed by the people who were there 12.10.22"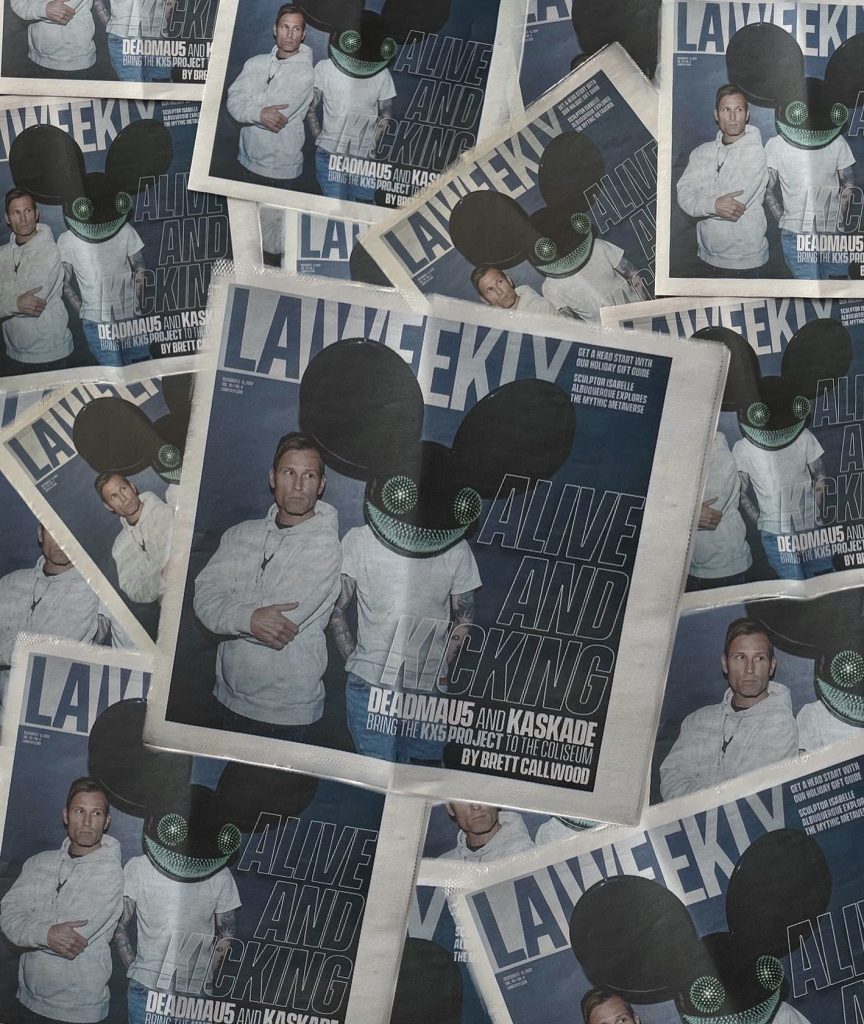 The duo perfectly mixed tracks of their own, Kx5, and others like Sander van dorn, Elderbrook, Rufusu Du Sol, Ben Kim, Cassian, and more. You got the classic tracks and nostalgic tracks. Late Night Alumni vibes and progressive bangers. This was one for the books. Access the set here. Catch Kx5 at Heatwave Music Festival in June. Now, if only Spotify would upload this. Users created their own playlists by adding the tracks to them, but it's not the same as listening to it continuously.
deadmau5 reigns in the show with this sentiment:
"The Coliseum was truly an epic show. Even the generator catching fire and putting a pause on everything made a moment. We [spare] you with that, though, and making up for it with this pristine recording. We have all the great tracks and edits from the night all tied up in a nice package."
So, enjoy the rain with some nice tunes from Kx5's set.