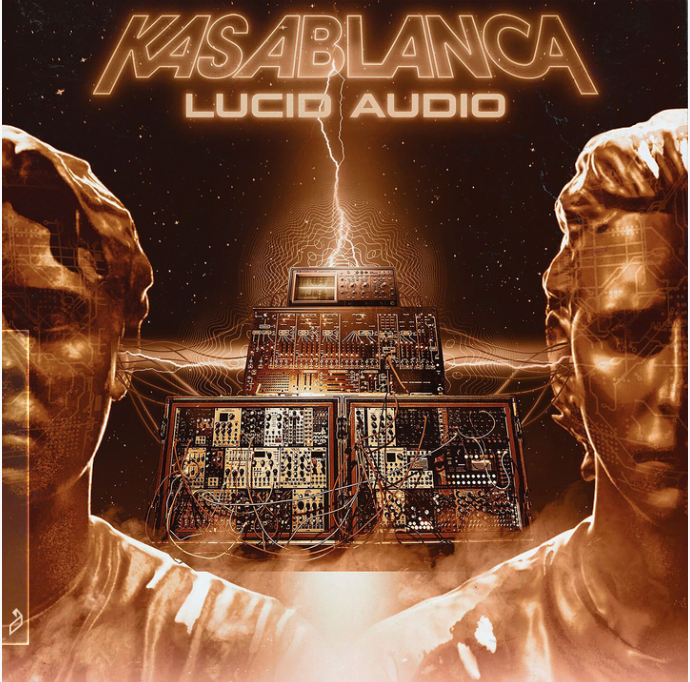 Kasablanca – Lucid Audio EP
Electronic duo Kasablanca presents their second EP on Anjunabeats, 'Lucid Audio'. The EP consists of three previously-released singles, 'Dream About You', 'Crucible' and 'Am I Dreaming?'. What's more, we see a new track 'In Sequence', an homage to 90's rave music mixed in with Kasablanca's contemporary melodic techno sound. During the band's sold-out Am I Dreaming? tour, all of these tracks received a rapturous reception.
'Am I Dreaming?' opens up the mix, a track previously played at ABGT 500 in Los Angeles at the Banc of California stadium. Its dark, brooding synth work leaves you wanting more. 'In Sequence' gives off 'Underworld' by Born Slippy vibes with an underlying vocal sample paired with unrelenting synths and bass line pattern. 'Dream About You' brings a lighter, airy melody and atmosphere. It's indie, it's sunny, it's lucid. 'Crucible' rounds the EP out a melancholic, emotive technical piece. Indulge in the extended versions of each track as well.
The duo recently completed their tour, selling out eight venues across North America. In addition, they had festival appearances in Brazil and India. Their live shows can be best described as Justice meets Queen meets Stephan Bodzin. What's more, enjoy their rock show performance coupled with Prince-esque swagger plus an extensive rig of analog synthesizers.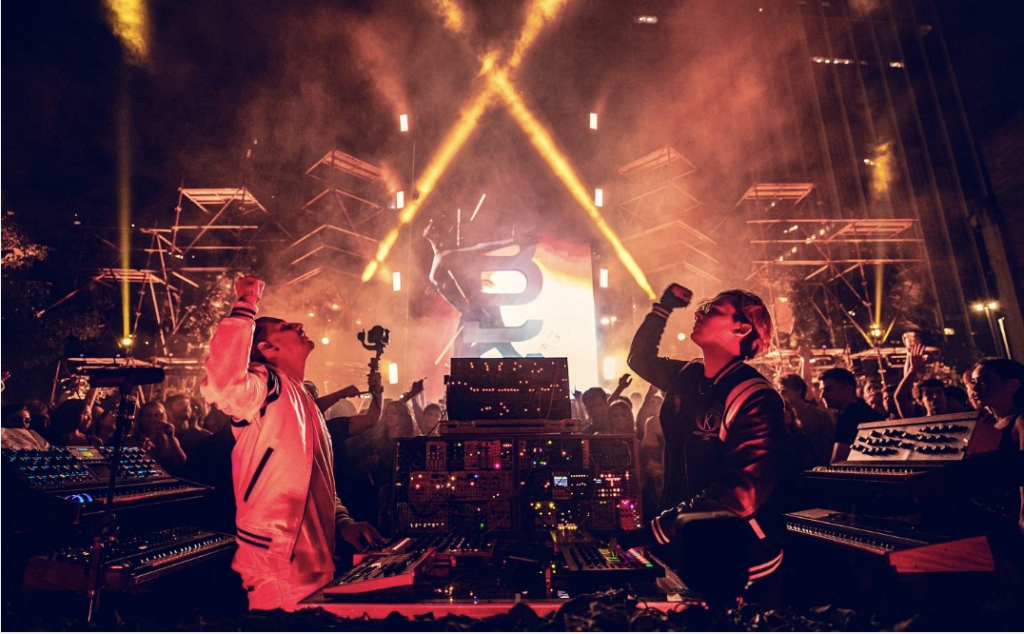 The band exploded onto the scene in the summer of 2020 with their collaboration with Lane 8, 'Run'. From there, they continued their project with a multitude of remixes for Bob Moses, Above & Beyond, and received a Juno-Award nomination for their debut album Human Learning. Their releases have been extensively supported by significant names in dance music including A&B, Lane 8, David Guetta, Chris Lake, Anna Lunoe, Hardwell, Vintage Culture, James Hype, Benny Benassi, Rebuke, and many more.
Remember:
1. Kasablanca is a feeling, a place; a moment in time.
2. Kasablanca is human emotion suspended in a vacuum tube, manipulated through living machines and converted to binary for mass consumption.
Catch them supporting Above & Beyond at the Gorge Group Therapy Weekender next. Alas, they've sold-out Printworks London. But, you can listen to their latest EP below.
Kasablanca – Lucid Audio EP | Buy/Stream