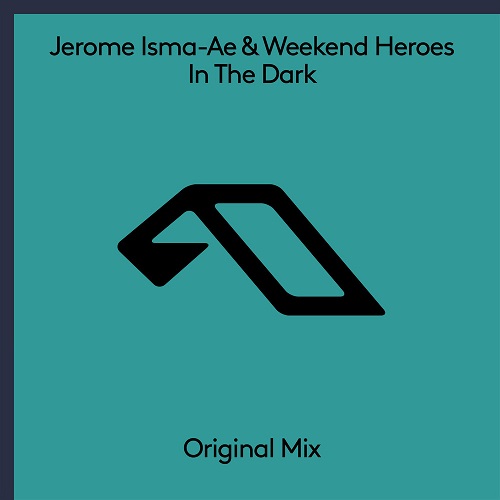 Jerome Isma-Ae & Weekend Heroes Team Up For 'In The Dark'
The grooviest side of Anjunabeats is back in full force in the form of a staggering collaboration.
New music alert! Back on the label of the large 'A', veteran Progressive Trance producer Jerome Isma-Ae has teamed up with Weekend Heroes for a tasty team effort, 'In The Dark'. This track follows their last joint venture on Anjunabeats, 'Left To Hide', which featured on Anjunabeats Volume 16 and rose to the top spot on the Beatport Progressive House chart.
This is Jerome's first release on Anjuna since Volume 16, and it's the first one of the year, too. Although it might not be the only one: recently, heads of the scene Above & Beyond have been playing a cheeky little remix of their iconic track 'Sun In Your Eyes', from the hands of none other than Jerome. The track has been around for a handful of years but has never seen an official release. That might change soon.
Back to 'In The Dark', the release comes after a hot ride for Isma-Ae, who's seen his 'Hold That Sucker Down' reworked by Techno queen Charlotte de Witte, and also after a busy year for Weekend Heroes, who've released singles on several labels, and collaborated with living legend Paul van Dyk on 'VENTURE X'.
In The Dark
This is a song which shouts out immediately who are the guys behind it. You'll get tons of hints and notes of groove, dancefloor, progressive bliss, and others, from the very beginning. In true Jerome + WH fashion, the track is driven by a euphoric, yet dark and groovy atmosphere.
Feel the vocals running through you just before a sudden drop and release of tension. Enjoy the cutting percussion just before falling into another round of tension and release, with the vocals serving as a bridge between these opposing sensations. Saw arpeggios, plucked arpeggios, a jumpy bassline, and other elements add flavour to the song as you follow along.
Listen to 'In The Dark' right below for your Spotify play, or here on YouTube, or here in any other platform of your choice.