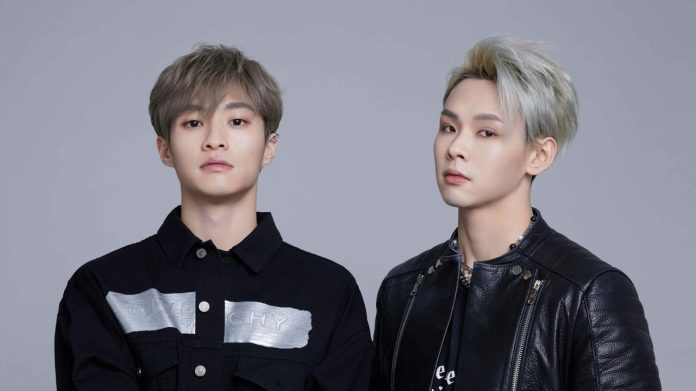 [Interview] BEAUZ Shares Details on Latest Single, Touring, Workout Routine, and More
Known as the godfathers of psy-pop, the Asian American duo known as BEAUZ have been taking the realms of dance and pop music by storm over the past few years. The duo is made up by brothers Johan and Bernie and continue to showcase their years of expertise in the studio, producing both club and festival hits consistently. Their catchy and energetic style continues to wow their fans all around the world as they continue to find ways to innovate their sound while upholding their crisp production and sound design. Their ability to command crowds during their shows is also their specialty as their superstar charisma brings the energy levels to higher peaks.
We had the chance to speak to the brothers right after their Creamfields Hong Kong show as we talk their latest song, touring, and even their workout routine.
During your set today at Creamfields, you opened up with your latest song 'High With Me'. The crowd went wild when you dropped it. The drops were very explosive and energetic, and there were many layers and levels to them. Can you explain your thought process on how you put it all together?
B : I love talking about the inspirations behind my songs. The song idea came from me being inspired by Knock2's style. I was inspired by his song with Henry Fong 'What's the Move' and the dirty bass house style. I started with that, replicating the attention catching drop. Then I wanted to switch it up by experimenting with the second part of the drop which is a minimal switch from the maximal pre drop. The vocals were originally for an older song that didn't go through so I came up with the breakdown melody from a splice sample and used an orchestral stab that is old school which makes it sound so aggressive. The vocal works well with the melody because it sounds like a call and response and fills in the gaps where the lead melody isn't happening.
Your collaboration 'Make You Say' with Zedd blew up on the radio and received festival support from DJ's all over the world, from what I know you are really close to Zedd. Can you talk about how the collaboration came to be?
J: He actually gave us our start. We made an unofficial remix for his 'Happy Now' song 4 years ago and he discovered it to use it on his birthday video. Ever since then we've had a close friendship and have been sending his music. Then when we sent him the track, he went to check it out in the studio and fell in love with it. Since then, we've been developing the track.
B: He's a very patient guy. He really cares about the details of his songs, craft, everything, choosing vocalists, it took us like 5 tries to just keep switching hotlines. We just kept going working on it until we found Charlie Puth. We want to visit Zedd in Vegas and the next day he was like yo, I'm in a studio with Charlie, he pulled up our beat and guess what Charlie loved it. Three days later he sent us Charlie's cut and we were like oh my gosh this sounds incredible. Then when the pandemic came, the song got stalled for 2 years and during the two years Charlie changed his direction a little bit. He wanted to stay as a songwriter but wanted to find another vocalist to replace him. Long story short Apple picked it up as a track to do a iPad campaign and then we found Maren Morris.
Are there any artists that you want to collaborate with next?
J: On top of the bucket list is David Guetta and Tiesto. Those guy's we have so much respect for. They have been relevant and at the top of the game for the past 30 years. Because of them they gave rise to so many people in the industry. If we could be mentored by them and graced by them, to us that would be such a personal achievement that they gave us credibility. That this is a song that they approve.
B: The reason why I respect them so much is that they both can do the dance and pop styles so well. That's what we strive for. Our stuff is usually simple and catchy and is what I feel works the best. Their songs are like that too.
How's your touring schedule looking like? Are there any big tours or festivals that you'll be playing at later this year?
J: To be honest, for the past month we've just been preparing for Creamfields Hong Kong and Taiwan, and another festival in Thailand called Sonkran Siam Festival.
Do you see your music evolving and transitioning into different genres?
B: We've already been doing all sorts of genres. I would describe our sound as very eclectic. We don't want to be bounded by BPM. As you can hear from our set today, the first half was house and was a lot of our songs. House is a comfortable BPM to work with and follow. Then the second half, we like to switch it up to a faster tempo. That's what makes us very excited because it's so energetic.
J: When the tempo is faster, it's more important to be more simple so people can follow it. The key here is when you listen to a song, we already know what it's going to take to make it stand out and sound more special. Our job is to make a difference in our songs where it is still catchy and easy to follow but when people listen to it, they know it's BEAUZ.
Do you have any favorite shows you like to watch when you're traveling on tour?
J: I used to like this show called Space Force with Steve Carell. I'm so sad it got discontinued. It's a tv show about the 6th branch of the U.S. army and it's about protecting the space while fighting other countries in space.
B: I don't watch any shows currently but I used to like watching a show called Altered Carbon. We also enjoyed watching a lot of Naruto when we younger.
What type of workout split are you doing in the gym?
B: We focus a lot on shoulders, chest, and back. For back we do a lot of pull ups. Recently, we know that muscle imbalances can be a real thing so we've been doing more yoga. Our family genetically has thick legs so we don't have to train them as much.
How do you guys stay fit when you're out touring and playing in nightlife venues all the time?
B: To be honest we are fasting right now. It's the Ramadan month in Indonesia right now so everyone is fasting throughout the day which helps since we're not eating for a majority of it.