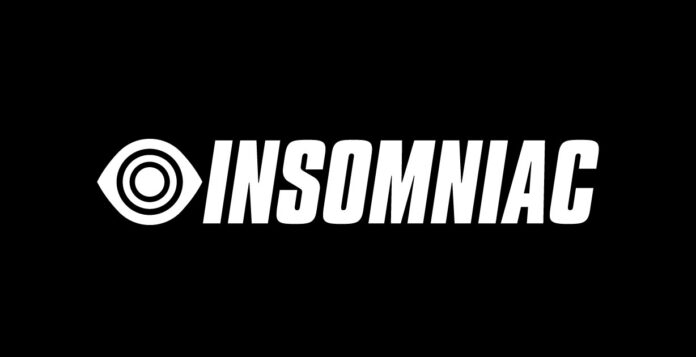 INSOMNIAC ANNOUNCES 30TH ANNIVERSARY MILESTONE WITH CELEBRATORY PLANS THROUGHOUT 2023!
Pasquale Rotella, founder and CEO of the world's leading music festival and live events experience creator Insomniac, announced the launch of the company's 30th Anniversary celebrations in an inspiring and heartfelt viral video highlighting three decades of peace, love, unity and respect – the foundation of the global entertainment lifestyle group. The video shines a light on Rotella's day one goal of bringing back the incredible experiences and feelings of the underground rave scene of yesteryear to today's burgeoning and ever-evolving festival culture. In the past year, the Los Angeles-based Insomniac produced over 40 festivals, 200 concerts and 1,500 club nights. The 40 festivals alone generated over $1 billion in economic impact. 
"Through the years, I had ideas of what could be possible, but never could have imagined what has become a reality today for Insomniac and the culture I love so much," said Rotella in the new video. "Everyone on this planet needs something to believe in. Our principles of peace, love, unity, and respect are the foundations our house is built on and why our scene is still growing. We've had 30 years together and I'm so excited for what the next 30 years hold. It really feels like we're just getting started. This is all because of you."
In celebration of the 30th Anniversary, Insomniac will debut 'Anniversary Lane' – a brand new immersive activation at this weekend's Beyond Wonderland festival in San Bernardino, CA. The interactive area will highlight iconic throwback performers and provide festival goers with an Insomniac branded photo opportunity. A standout of the activation will be two eighty-foot long video walls where fans can strut down the center and be immersed in a video collage of footage from the last three decades, including fan videos and voice overs promoting the positive message that "All Are Welcome Here" in the rave community. 'Anniversary Lane' will be present at all Insomniac festivals throughout 2023, including EDC Las Vegas, HARD Summer, Escape Halloween, EDC Orlando, and more. 
Rotella launched Insomniac in 1993 as a producer of the underground rave scene. In 1995, he developed Nocturnal Wonderland, which is not only the longest-running festival in the Insomniac portfolio, but the longest-running electronic music festival in the United States. Soon after, Rotella unveiled the inaugural Electric Daisy Carnival (EDC) in Los Angeles in 1997 as a warehouse party where it quickly developed a loyal following before evolving into a multi-day festival that would permanently migrate to Las Vegas and Orlando in 2011. EDC Las Vegas hosts over 525,000 people each year and has become the largest dance music festival in the world. Ultimately, the success of EDC becoming a global phenomenon has led to Rotella taking the festival abroad, expanding to the UK, Brazil, Japan, China and Korea. Today, Insomniac is the world's leading music festival and live events curator, widely known for HARD Summer Music Festival, Beyond Wonderland, Holy Ship!, Escape Halloween, and Electric Forest Festival, amongst others. 
As the 30th Anniversary celebrations begin, 2023 will bring exciting new collaborations and special events throughout the momentous year. Adding to the annual calendar of events, this year will see the debut of Hotel EDC, a three-night and four-day takeover of Resorts World Las Vegas' Hilton Tower for festival-themed accommodations and events, along with EDSea, transforming Norwegian Cruise Line's Norwegian Joy into a premium cruise and music festival experience as it sails through the Caribbean. At the forefront of new business ventures and experiences from the company, Insomniac remains dedicated to bringing even more unique events to its communities to amplify the fan-to-artist connection. 
Insomniac continues to expand its portfolio of offerings beyond music festivals with Insomniac Records, the brand's own dedicated record label; Insomniac Music Group (IMG), a multifaceted one-stop destination for music distribution, publishing house services, label management resources, marketing consultation, sponsorship pitching and festival/club integration; Insomniac TV, an exclusive livestream entertainment platform; Insomniac Radio, the 24/7 radio station that features exclusive mixes, artist interviews, festival news and world premieres; and Insomniac Cares, the brand's philanthropic arm dedicated to making a positive impact on issues facing the communities and neighborhoods where Insomniac events are held. Insomniac is also heavily involved in the consumer lifestyle space, having launched verticals in apparel and cannabis, with further brand growth in additional areas soon to be announced. 
For all the latest updates follow Insomniac on Twitter, Instagram and Facebook.