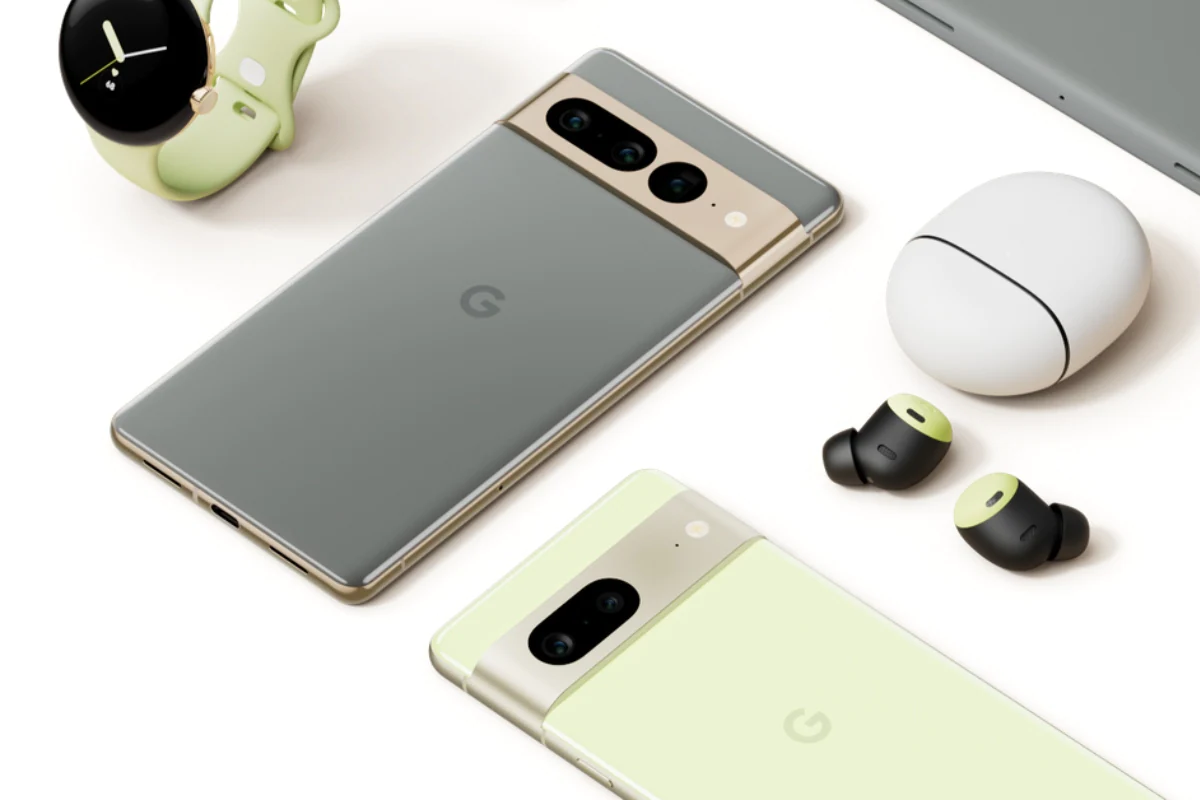 Here's Everything From Today's Google Event
We've reported about Google's annual fall launch event for the Pixel 7, Pixel 7 Pro, and Pixel Watch. After all the leaks, we now have the details of everything we've learned from the Google event. Google's latest phones hope to use machine learning and artificial intelligence to help take better photos and get more stuff done. They have their first smartwatch, a tablet, better bezels, and a whole new way of living.
Pixel Watch and Tablet
Firstly, the wireless charging dock is magnetic and turns the Pixel Tablet into a smart display. When you get all the gadgets and gizmos together in the same color, it's a pretty sweet setup. The smartwatch is looking pretty sleek with a smooth minimalist design featuring curved glass. Starts at $349 for the standard, and $399 for the LTE version. Additionally, it comes with six months of FitBit Premium and a few months of YouTube Music Premium. The Watch is basically filled with health and wellness applications to track your lifestyle and make sure you stay on top of your health needs. Customize it the way you want and never miss a beat of life.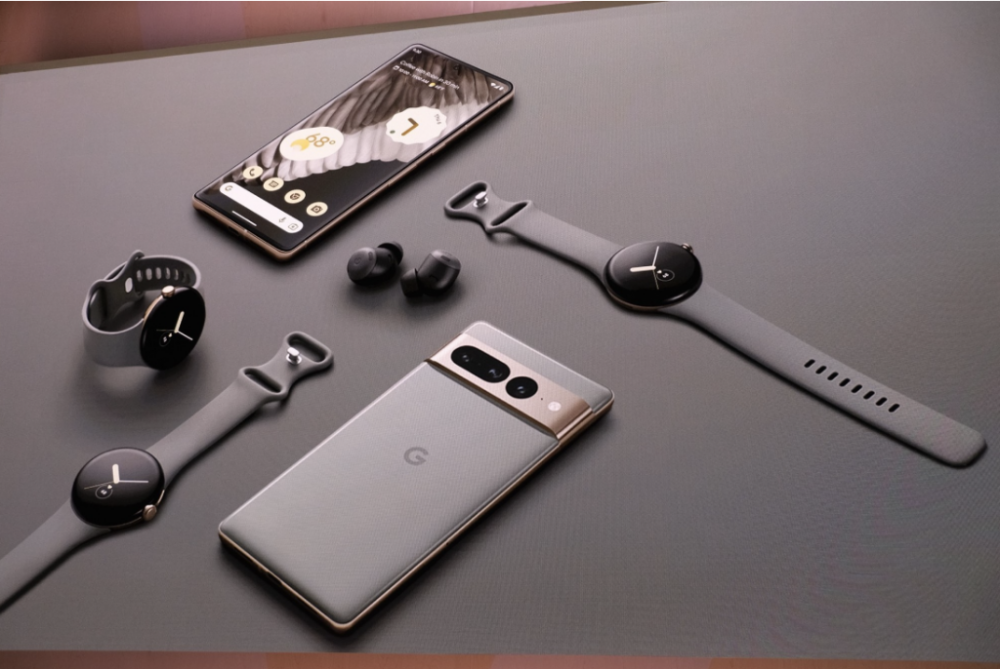 AI, Android, Tensor
This is certainly what Google is building on. Your personalization is getting taken to a higher level. What's more, these devices will simplify your home and make it smarter. There is a broadcast feature, where Voice unifies your watch, home speaker, and everything in between. Photography specs include being able to remove blurs from blurry photos, and interoperate between devices. That means, take a photo from the Pixel 7, zoom in on the Pixel Watch, edit on the Pixel Tablet, and have it show up on your watch or tablet.
Now, with Fast Pair, connectivity is seamless. Keep an eye out for the Nest products for a full-blown ecosystem of work. The dock turns into a Nest Hub, charges your device, and contains a speaker too. Your tablet does everything with a larger screen, premium materials, and smooth finishes.
Pixel 7 and Pixel Pro 7
Thirdly, the 7 starts at $599, and the Pro at $899. Seems to be the same pricing, with the best photo and video quality. Plus, all-day battery, macro focus, multiple layers of security, Photo Unblur, Cinematic Blur, and Ultrawide selfies. "Pixel 7 is engineered to understand you and your world" in the palm of your hand. A VPN service is included and Apple is called out for not using RCS. Looks like it's going to be "the best phone for photography" per the G2 Tensor chip.
Lastly, Google is sticking to creating sustainable technologies and reducing the carbon footprint by over 35% for the phone. Meaning recycled materials for every product. Find out which device is right for you and elevate your life with zirconia-blasted aluminum and BEZELS BEZELS BEZELS.
That's all folks! Read about it on the blog here or watch the event below.