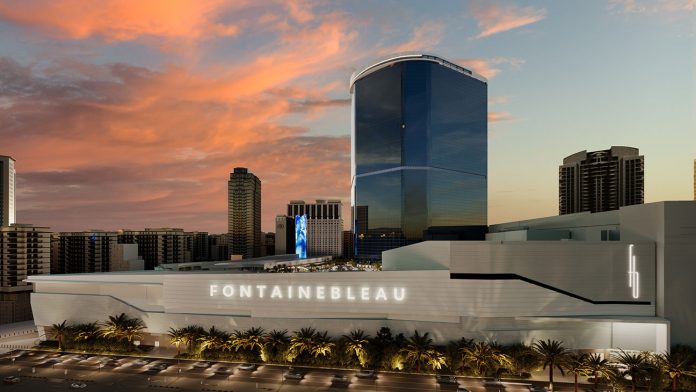 Fontainebleau Las Vegas Set to Feature LIV and LIV Beach
*Featured Cover Photo Credit: Fontainebleau Las Vegas
After it broke ground in 2007, the Fontainebleau Las Vegas hotel and resort will finally open December 13, 2023. According to an article from The Hollywood Reporter, the new resort will also open up the latest franchise of the prestigious LIV Nightclub, as well as LIV Beach, on the same day. Fontainebleau Las Vegas, which is also the sister hotel to the Fontainebleau Miami Beach that the famous 'Rat Pack' used to frequent, broke ground under the leadership of Jeff Soffer. He is the CEO and chairman of Fontainebleau Las Vegas and he acquired the resort and hotel's property in 2000.
LIV Las Vegas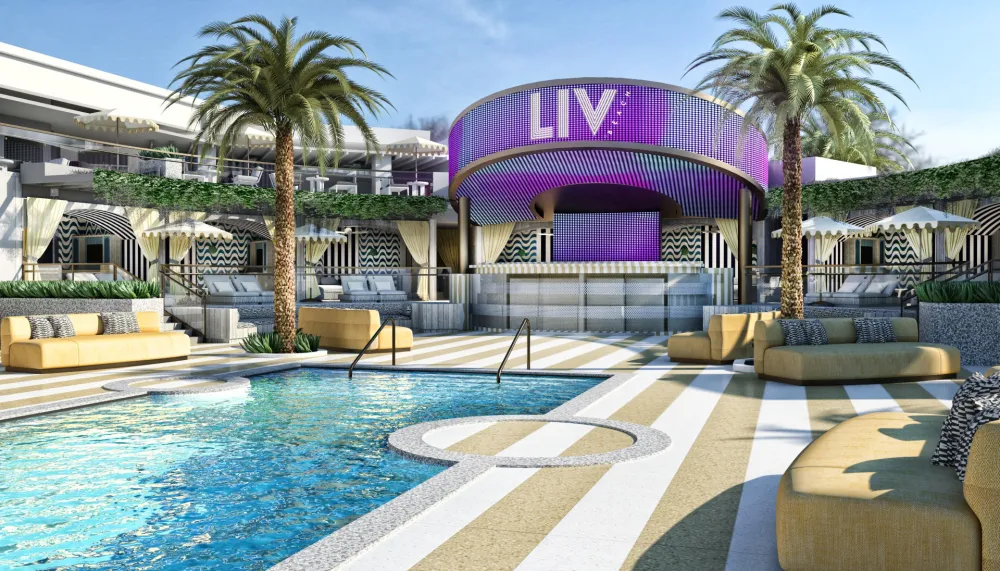 LIV Las Vegas will feature stadium-like design without any bad seating or obstructed sightline. It will be 50,000 square feet with 62 tables and LIV Beach will be a 35,000 sq ft. dayclub that features 6 bungalows and private plunge pools. Both clubs will feature the DJs and stage tables will go for $25,000.00. However, the clubs are designed so GA can see the DJ booth without issue. Both venues will hold about 2,000 people, half the capacity of most Vegas clubs.
People want to see, be seen and be entertained. LIV and LIV Beach will not be the biggest [nightclub and dayclub] in Vegas but they will have the best experience

Steven Soffer
How Fontainebleau Las Vegas got to where it should be
After the memorable groundbreaking moment, the tower for Fountainebleau Las Vegas went on top in 2008. However with the 2008-2009 global financial crisis approaching and banks closing, in came the lawsuits and construction delays. The aforementioned tower, which was supposed to be Las Vegas' tallest tower, had to see the rest of the resort and hotel stay at 70 percent completion and construction remain dormant for the next 12 years. Luckily, Soffer and Fontainebleau Development partnered up with Koch Real Estate Investments to reacquire the property in 2021.
Since the reacquisition of the property, construction restarted and the 3,644-room resort will finally open on December 13th, in time for the 70th anniversary of the historic classic Fontainebleau Miami Beach hotel. Alongside LIV Nightclub and LIV Beach, the fine dining restaurants of Komodo and Papi Steak will open inside the resort as well in the Spring 2024 season. The owner of these fine dining establishments is the celebrity restaurateur and Las Vegas hospitality entrepreneur David Grutman. Everyone who is a big fan of Las Vegas nightlife will mark December 13th on their calendars as they anticipate the opening of Fontainebleau Las Vegas.