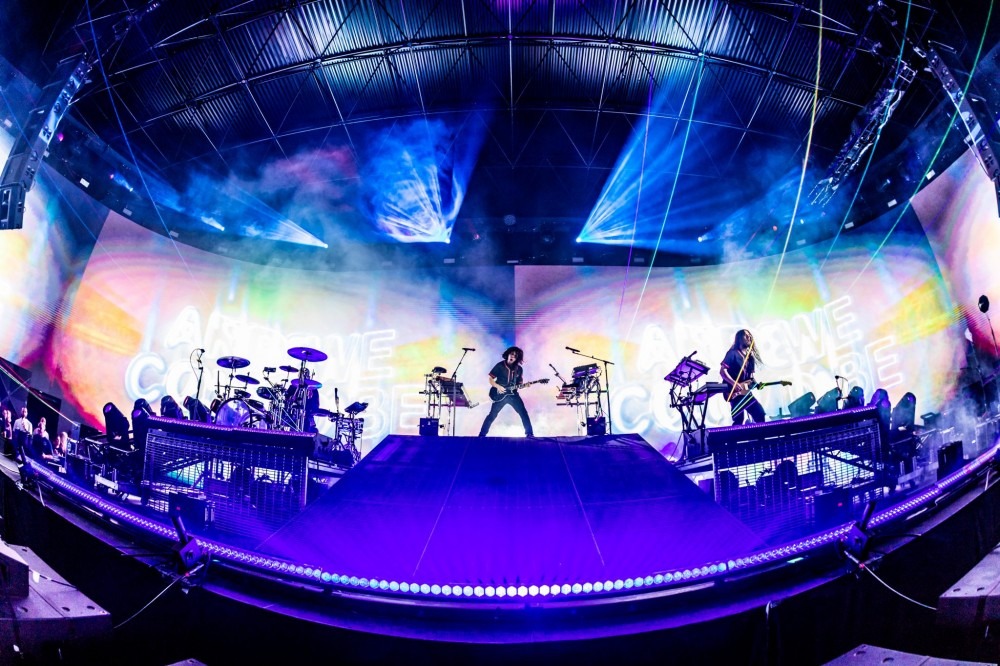 [Event Review] Gryffin Kicks off his 'Alive' Tour at the Brooklyn Mirage, Plays Surprise Afterparty Friday Night
Photo credit: Eric Cunningham (@jpeg_eric)
The Brooklyn Mirage, recently renovated, and high off a win from DJ Mag's Best of North America's Award for Best Large Club, hosted American musician, DJ, songwriter, and record producer Gryffin this last weekend for his first stop in his tour for his upcoming album 'Alive.' Initial demand for his Friday August 19th show was so high that he had to add a second show Thursday August 18th. Support included melodic dubstep artists William Black, Last Heros, Codeko and KC Lights. As if playing two sold out shows weren't enough, Gryffin also announced Friday afternoon that he would be playing an afterparty in the adjoined Kings Hall room of the Avant Gardner complex. Tickets sold out quick and after the show, the line re-enter the venue for the afterparty was wrapped around the block, clearly showing us the star power that Gryffin has and the dedication of his fans.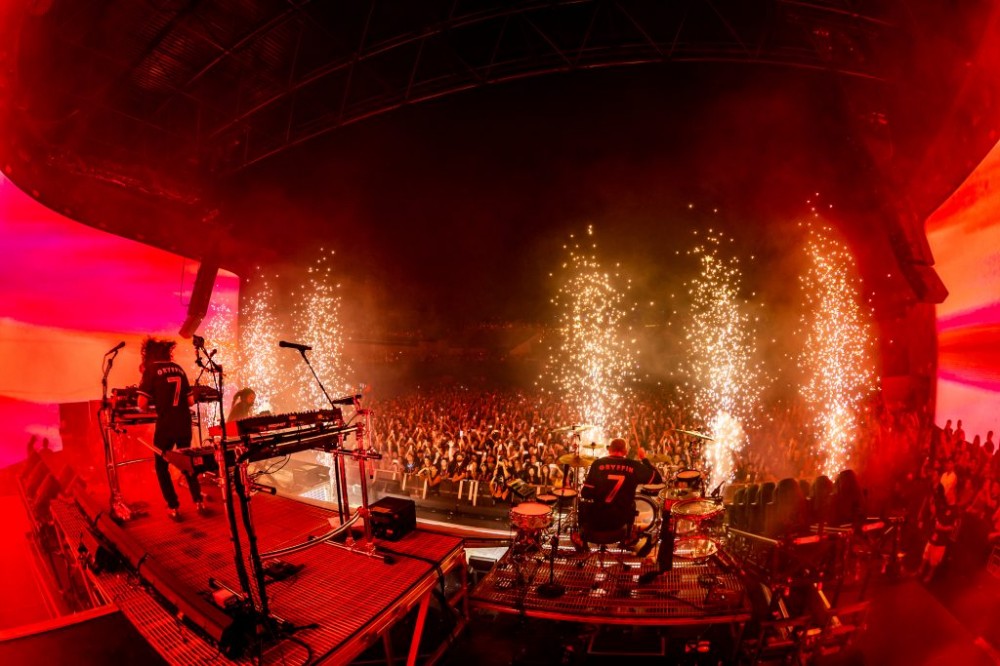 Overall the show was amazing. Showing off his musical talents and classically trained chops, Gryffin amazed the crowd with live performances on his guitar, keyboards and drums. His updated visual and lighting set up wowed the crowd and the warm new 'Alive' color pallet breathed new life into even his older 2019 Gravity songs. Between multiple live singers, well placed bass drops and new innovative remixes/mashups of popular classic songs, Griffin kept fans on their toes and took them on a hour and a half journey full of euphoria. The weather was also perfect; a very temperate and lovely atmosphere compared the heatwave that New York City was host to in the last couple of weeks.
The Brooklyn Mirage has stepped up its game in terms of efficiency on entry and security so there was hardly a hiccup when arriving at the venue. Their signature payment bands also meant shorter bar lines and more time for fans to enjoy the show as opposed to waiting around for food and drinks.
If you have a chance to see Gryffin on this tour, I highly recommend it! Especially for his headlining Red Rocks show in October. You can see his upcoming schedule and purchase tickets here.