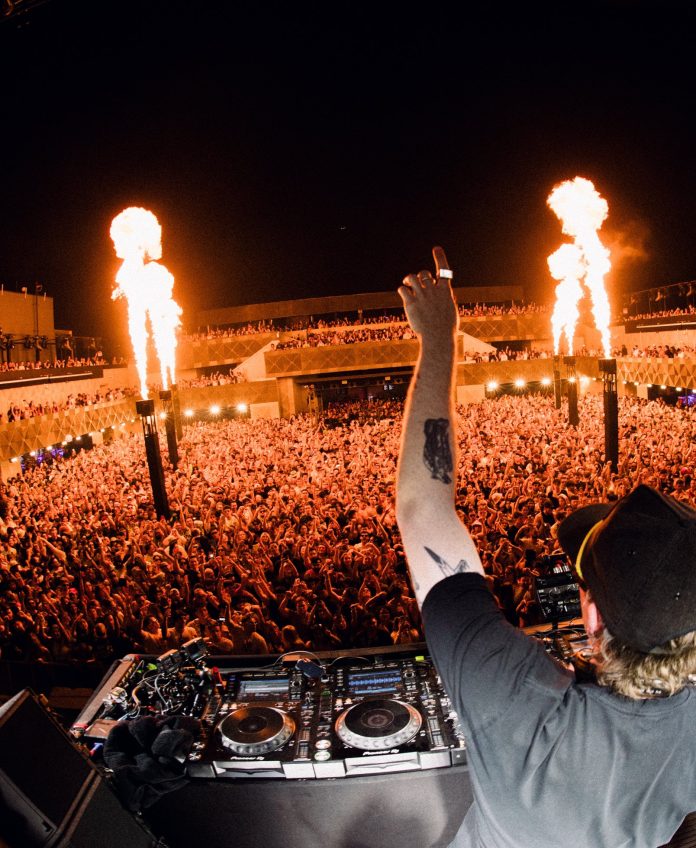 [Event Review] Dom Dolla's Return To Brooklyn Mirage
Dom Dolla is an Australian electronic music producer and DJ known for his infectious and energetic sound. Born and raised in Melbourne, Dom Dolla gained prominence in the music scene with his breakout hit "Take It," released in 2018. The track quickly garnered attention worldwide, topping charts and receiving widespread acclaim for its driving basslines, catchy hooks, and infectious energy. Since then, Dom Dolla has continued to solidify his position in the electronic music scene with a string of successful releases and high-energy performances. His music blends elements of house, tech-house, and deep house, creating a unique and irresistible sound that has won over fans globally.
Dom brought his A-Game to his highly anticipated return to the Brooklyn Mirage (with support from Azzecca and Torren Foot). The two back to back sold out shows were an attestiment to his his meticulous attention to detail and dedication to his craft. Fully utilizing the 150 foot wrap around screen and standing atop a 10 foot tall dias for 3 hours, he invoked a core memory for me of watching Disney's Fantasia for the first time. He was a conductor of holy house music standing amongst a sea of stars and lasers.
Overall the show was amazing and fans should not hesitate to purchase tickets again for the next time Dom makes his return to New York. This was a show that blew many people's minds and despite the long set time, most people stayed till the very end. A concern for many attendees was the crowd size considering the previous week's opening weekend crowd was something that created quite a bit of online controversy. However, it seems that I was right in my deduction that it was all due to the opening weekend hype. I am happy to report that the weekend two of Mirage season crowds looked much more like the crowds the locals are used to.
The Brooklyn Mirage is operated by the events production company, Avant Gardner, and was first opened in 2017. The venue hosts a variety of events throughout the year, including concerts, festivals, and parties, featuring internationally renowned DJs and performers from a range of music genres. The venue also features several bars and food vendors, as well as art installations and immersive experiences. With its unique atmosphere and impressive production values, the Brooklyn Mirage has become a must-visit destination for music and event enthusiasts in New York City and beyond.