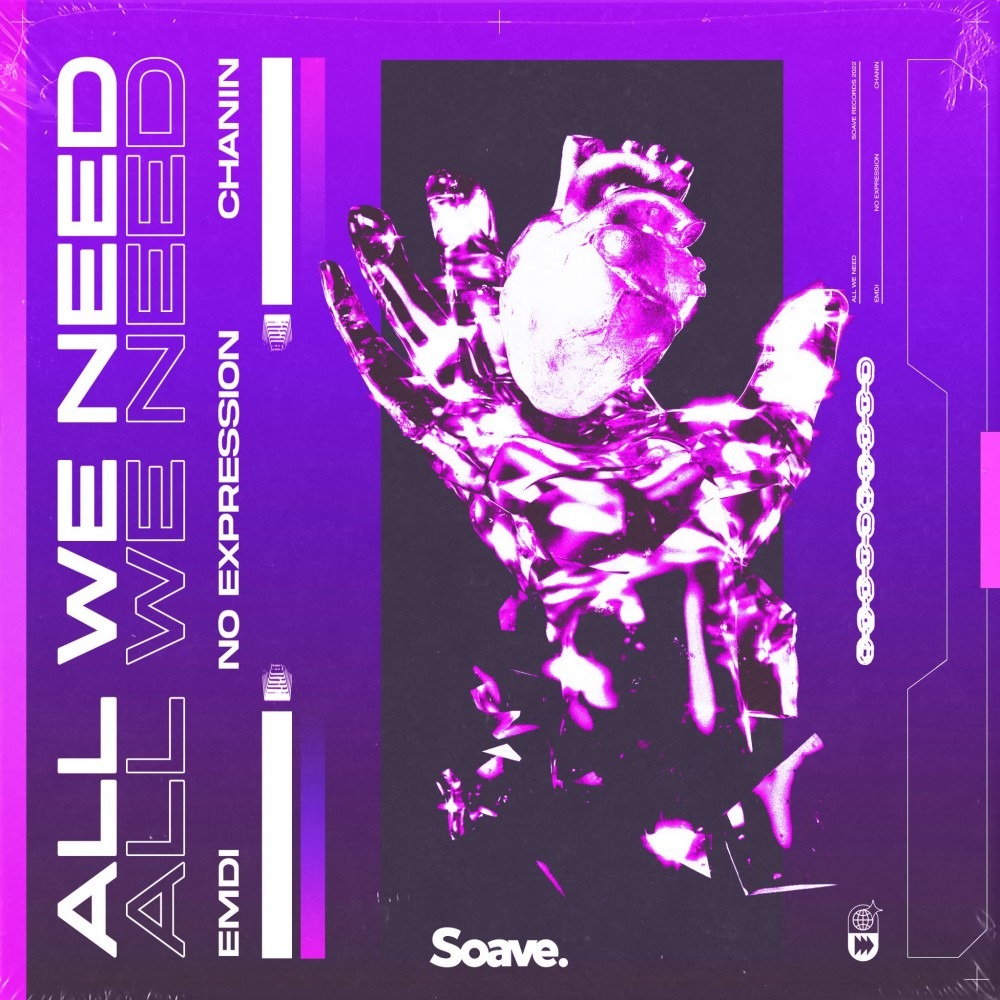 EMDI & No ExpressioN Release 'All We Need (ft. Chanin)'
Portuguese Brazilian No ExpressioN teamed up once again with Polish superstar DJ EMDI to release a new single titled 'All We Need (ft. Chanin)' on Soave records. Their earlier collaboration 'In The Air Tonight' recently broke 3 million Spotify streams. EMDI's signature strings give this dance track an organic touch, one that is enhanced by Chanin's warm vocal. It's catchy and happy, a perfect dance anthem for your summer!
About The Artists
Over the last few years, EMDI made his way into the top Polish dance music producers. With over one million monthly listeners on Spotify, EMDI ranks in the top 20 most listened Polish artists and top 3 producers on the platform. His releases on renowned labels such as Soave, Future House Music, NCS, Revealed, Trap Nation, Lithuania HQ, One Seven (disco:wax), Loud Memory (Sony Belgium), Magic Music, LoudKult, CYB3RPVNK, Panther's Groove and more have generated over 100 million streams across platforms. Now a household name in the Poland's Sunrise Festival, EMDI appeared on festival stages like Electrocity and Global Gathering as well as a variety of domestic and international clubs.
No ExpressioN started out as a drummer producing trap music. This led him to be featured on the biggest stage of his homeland Portugal, Meo Sudoeste's Mainstage in 2015. In recent years, his progression towards melodic house music gained him national radio support. The producer reached 5.5 million streams hit on Soave Records in 2021. After joining the Dutch label for 2021 and 2022, the future looks bright for this Portuguese talent!