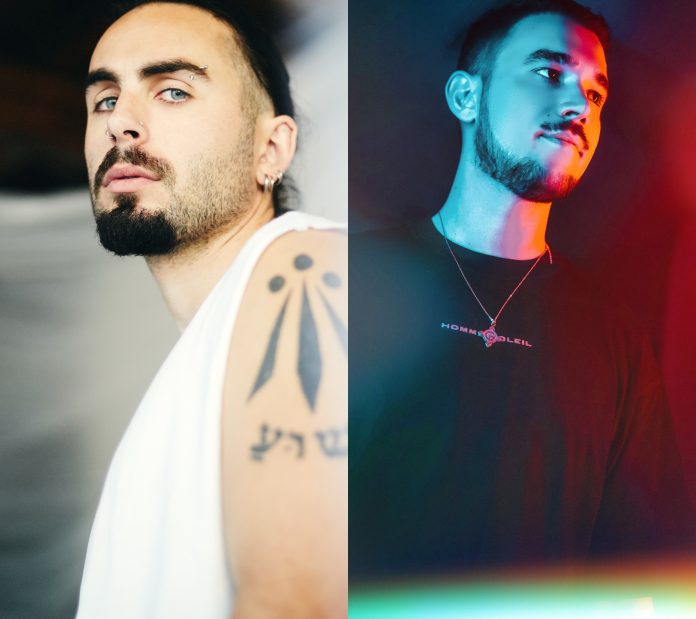 Egzod Transforms Layto's 'five4three2one' With Thunderous Remix
When two musical titans collide, the outcome is nothing short of explosive. This phenomenon is beautifully encapsulated in the track 'five4three2one (Egzod Remix),' the latest addition to the illustrious world of Future Bass. It's a musical odyssey where the celebrated production genius of Egzod converges with the ethereal vocals of Layto, resulting in a captivating auditory experience.
Egzod has always excelled in crafting narratives through his music. His compositions possess a depth that is easily accessible yet profoundly moving. With accolades that would make any producer envious, Egzod's distinctive touch is palpable in this remix, reflecting his ever-evolving yet consistently impactful artistic identity.
Enter Layto. With a voice that has ensnared the hearts of over a million Spotify listeners, this vocalist has earned his reputation through undeniable talent. It's not just about the numbers; it's about the emotion, the raw emotion that Layto conveys with each note. There's a reason why people can't stop listening; Layto's voice is both soothing and a call to action.
What makes 'five4three2one (Egzod Remix)' truly monumental is the fusion of their unique artistry. It's not solely about potent basslines or epic vocals; it's about the legacy and spirit of two artists who, at the zenith of their careers, have chosen to collaborate. The result? A song that doesn't merely play; it resonates, with a sound so crisp it can shake the very foundations of its genre.
In an era where music often fades into the background, Egzod's remix of 'five4three2one' serves as a potent reminder of the transformative power of collaboration and the untold stories that await when artists at the pinnacle of their craft come together.