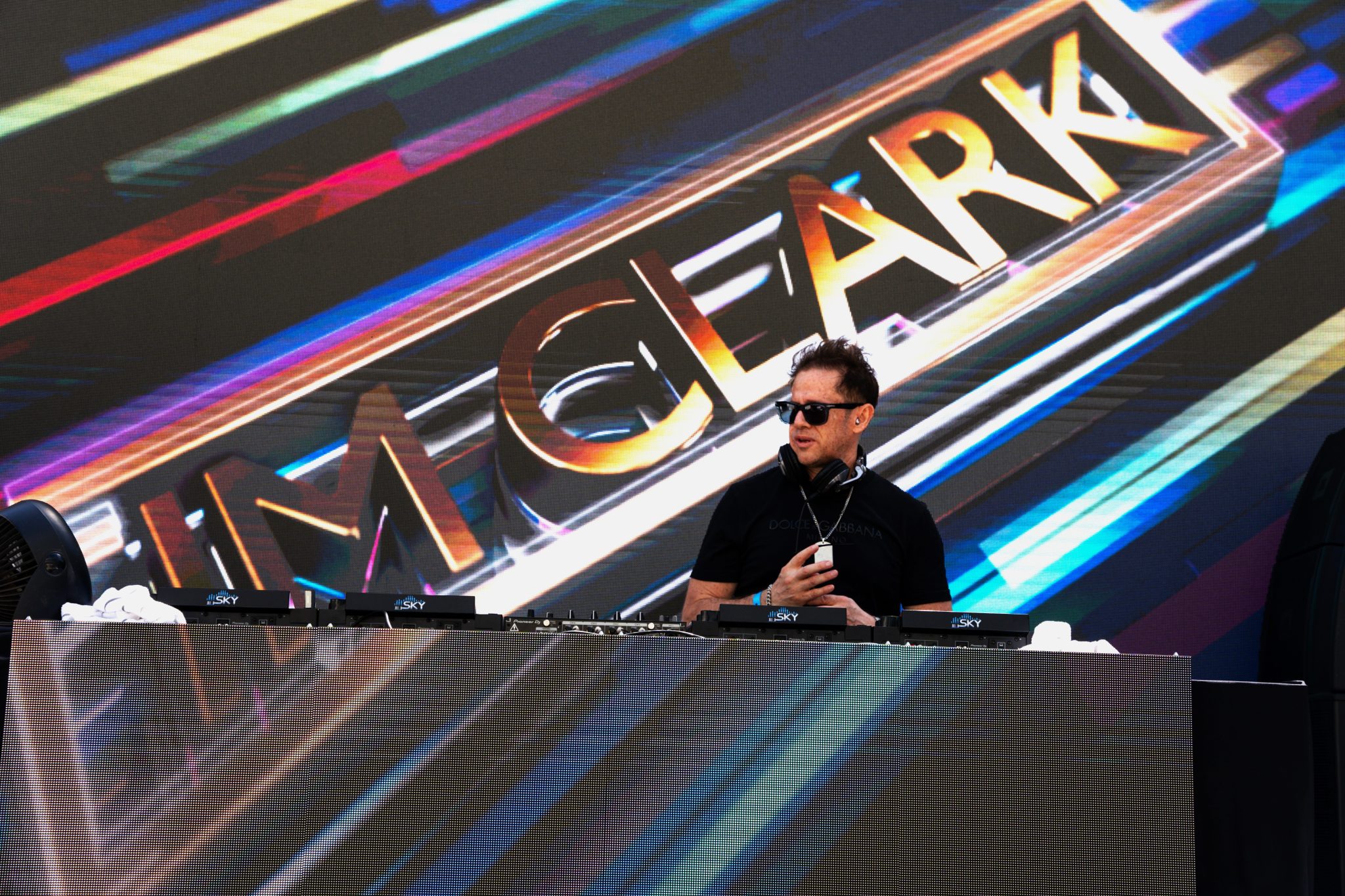 EDMTunes Chats With Tim Clark
We recently had the chance to sit down with rising star, Tim Clark about his music, his plans, and more. TIM CLARK is a man unaccustomed to hearing the words, "You can't do that." For the last 20 years, he's been DJ'ing and producing his own electronic dance music, since before the genre was even called 'EDM.' He ignored nay-sayers who told him, "You can't do that," when, for several years, he veered off his music path onto a different career path by forming and building an immensely successful business, Tradebloc, Inc. With a merciless work ethic and tireless sense of innovation, CLARK eventually grew his company into a family of companies in the fields of finance, technology and travel, reinventing those industries as he went. The Tradebloc, Inc. group of companies is currently valued at approximately $50 million. As of the beginning of 2023, Tradebloc Inc. ranked #425 on Inc. Magazine's "Top 5,000" companies list, a qualified ranking coveted by many but attained by vanishingly few.
Fast-forward to 2023, and TIM CLARK has handed over the running of Tracebloc's day-to-day operations to a close-knit team of seasoned professionals. This has allowed CLARK to completely free-up his time and devote his considerable energies to his true love and passion: music and DJ'ing. Signed with Warner Music Group for global distribution of his recorded music, CLARK has carefully curated a hit-squad of best-in-class music industry veterans and key entertainment industry players. CLARK's recent nightclub residencies include Las Vegas' Area15 and the Artisan Ultra Lounge, among other venues in Las Vegas, including "underground" warehouse raves.
CLARK's music is currently released on the internationally esteemed record label, BLACK HOLE RECORDINGS, and it is available globally via all major digital service providers and music retailers. Recent releases include TIM CLARK's "Can't Sing," "Wake Up" featuring Jessica Zenzen, and The Calling E.P. CLARK's Valentine's Day 2023 release, "Forgiving Hearts," was added to more than 30 independent Spotify playlists; the song also entered FM radio rotation on KLUC-FM Radio (Las Vegas) and digital radio rotation on Dash Radio's Electro City. The official music video for "Forgiving Hearts" received more than 50,000 YouTube streams in the days following its release as the song continues its ascent. "Forgiving Hearts" premiered as the "Track of the Week" by leading global entity, Digital Music Pool (DMP), and the song was heard and downloaded an eye-popping number of times by the pool's membership base of global DJs/producers, radio programmers, mobile DJs, festival and arena DJs and other tastemakers. CLARK's releases are supported by a cadre of global club and radio DJs, including DJ Mag's "#1" top DJ in the world, DAVID GUETTA, who added CLARK's release to GUETTA's official Spotify playlist. CLARK's own weekly radioshow, "Illumin8," is now broadcast worldwide on Insomniac Radio (U.S., streaming), Dash Radio (U.S., streaming), Radio Eibiza (Ibiza, FM and streaming), Loud FM (Saudi Arabia, FM), with additional radio stations being added regularly.
TIM CLARK performed a high-energy DJ set, LIVE, before an A-list audience of music industry VIP's, record executives and fellow global DJs/producers at the high-profile Electronic Dance Music Awards (EDMA) 2023 event, hosted by iHeartRadio (iHeartMedia), held at The Fontainebleau Miami Beach Hotel in Miami during Miami Music Week (MMW) | Ultra Music Festival (Ultrafest) Week | Winter Music Conference (WMC), in March of 2023. CLARK was also spotted amongst the biggest DJs in the world at DJ MAG's pool party at The Sagamore Hotel Miami Beach during MMW 2023. The future looks bright for TIM CLARK, a very driven artist devoted to DJ'ing.
Rarely now does TIM CLARK hear the words, "You can't do that."
EDMTunes: Looking towards EDC Vegas, please tell us what you have planned this year! Are you playing? When/what stage?
Tim Clark: Yes! I play the Friday [May 19th] from 1am to 2am, technical Saturday morning, on the Boom Box Art Car. 
EDMTunes: Is this your first time performing at EDC Vegas? Have you been there before as an attendee? What's your overall impression of the event?
Tim Clark: Yes, it's my first time performing. And yes, EDC Vegas is massive!

EDMTunes: How are you preparing for your EDC Vegas set, in terms of your music programming? Are there specific tracks or songs you want to make sure to include? Have you decided where exactly in your set you'll play those tracks/songs, or will you leave room for spontaneity?
Tim Clark: My set will consist of 22 tracks, with 15 of them being my originals. Of course, I always allow myself the liberty of changing my mind insofar as track selection is concerned, on-the-spot. I find that I play best when I'm spontaneous.
EDMTunes: So, you are leaving room for spontaneity! How important do you think the unknown is, in a big festival-setting like EDC Vegas?
Tim Clark: I'm liable to do anything once I'm onstage live! I have an idea of how the set will be, but I can easily change my mind, depending on the crowd of my mood.
EDMTunes: How are you programming your set for EDC Vegas compared with your typical club nights?
Tim Clark: For instance, I'll play the Rave Remix of my current single, "Forgiving Hearts" featuring Robin Vane, rather than the Original Radio edit. Festival sets are only an hour long, so I have to get popping right away, instead of building a story with a two-hour club set or longer. There's no waiting around at a festival; you have to get right into the thick of your set.
EDMTunes: That's in keeping with the sentiment that, for DJs, festival sets might have a higher profile in terms of visibility, while a lot of artists actually enjoy playing a longer, nightclub set. What's your take?
Tim Clark: I wish all festival sets were at least 90 minutes. It's difficult to take the audience on a journey in an hour.
EDMTunes: Which artists are you excited to see perform at EDC Vegas this year?
Tim Clark: I'm more excited about hanging out with my friends after I play, for a few hours, before I hop on the chopper back to the Strip.
EDMTunes: What's next for Tim Clark after EDC Vegas?
Tim Clark: I'm planning on going with a legendary DJ on his new world tour, which kicks off in July. I'm really excited about that! Plus, I plan on releasing my next singles. 
Follow Tim Clark online!
Official: https://timclarklive.com/
Instagram: https://www.instagram.com/timclarklive/?hl=en
Facebook: https://www.facebook.com/tradeblocceo/
Spotify (main): Here