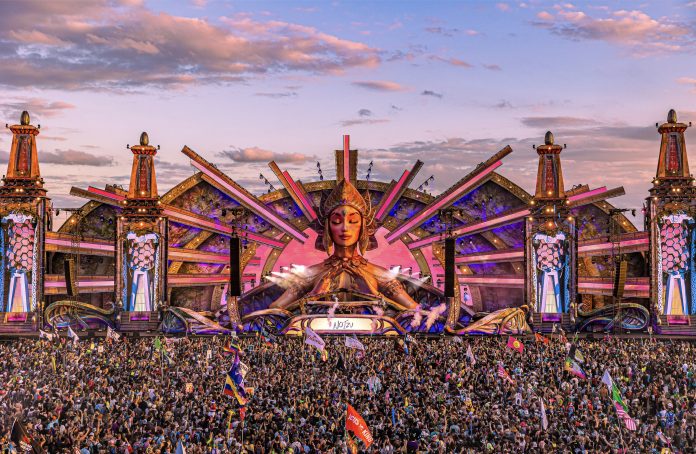 EDC Orlando 2023: A Wild and Wonderful Music Weekend
Once again, Electric Daisy Carnival (EDC) lit up the night sky in Orlando, Florida, bringing together music lovers from all walks of life. From November 10th to November 12th, the Tinker Field transformed into a wonderland of electronic dance music, pulsating beats, and vibrant energy. For its 12th consecutive year, EDC Orlando showcased five stages, immersive zones, and top-tier production values, offering an unforgettable experience for fans of drum & bass, house, techno, and trance. This year, the festival reached new heights, with Insomniac Events reporting a staggering attendance of 300,000 people.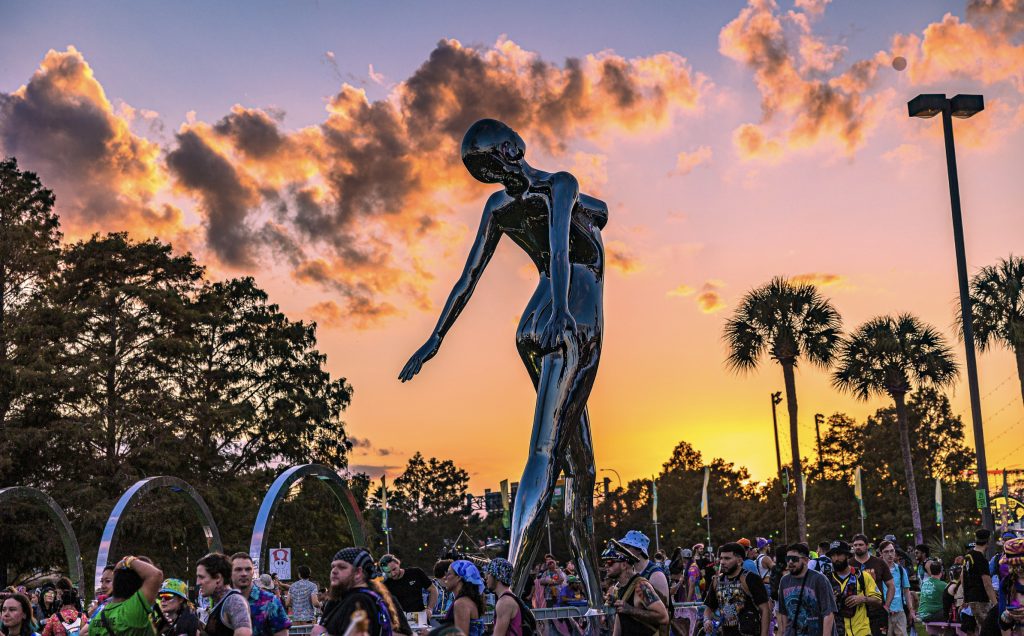 As someone who had the pleasure of attending EDC Orlando 2023, I can say without a doubt that it was an unforgettable weekend filled with incredible music, mesmerizing performances, and an atmosphere of pure joy. In this article, I'll take you on a journey through the different aspects of the festival, sharing my personal experiences and highlighting the highlights of each stage and zone. So put on your dancing shoes and join me as we delve into the magical world of EDC Orlando 2023.
The KineticFIELD Stage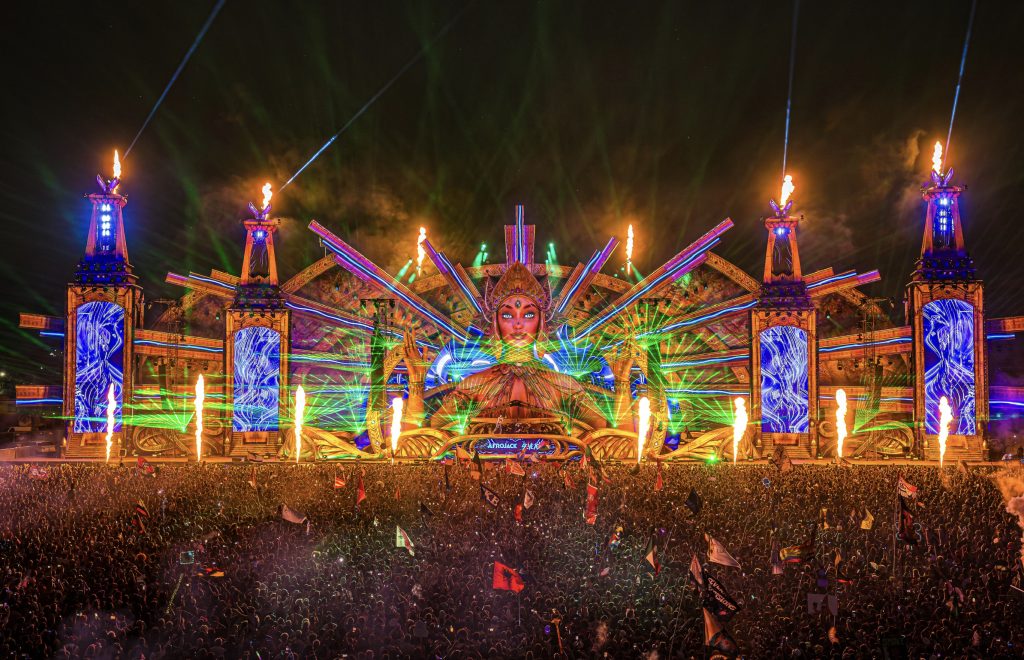 One of the most iconic and awe-inspiring stages at EDC Orlando is the KineticFIELD. As I approached this massive structure, I was immediately captivated by its sheer size and intricate design. The stage looks like a Thai Angel with Buddha vibes adorned with vibrant LED screens, towering pyrotechnic displays, and larger-than-life art installations, created an otherworldly ambiance that set the tone for the entire festival.
Throughout the weekend, the KineticFIELD stage continued to impress with its diverse lineup of world-renowned DJs such as Fisher, Afrojack, Steve Aoki, Noizu, Armin Van Burren and others. From the melodic tunes of progressive house to the hard-hitting drops of dubstep, every genre found its place on this iconic stage. The crowd's enthusiasm never waned, and the shared sense of euphoria was infectious. It was a testament to the power of music to bring people together and create unforgettable memories.
Immersive Zones and the NeonGARDEN Stage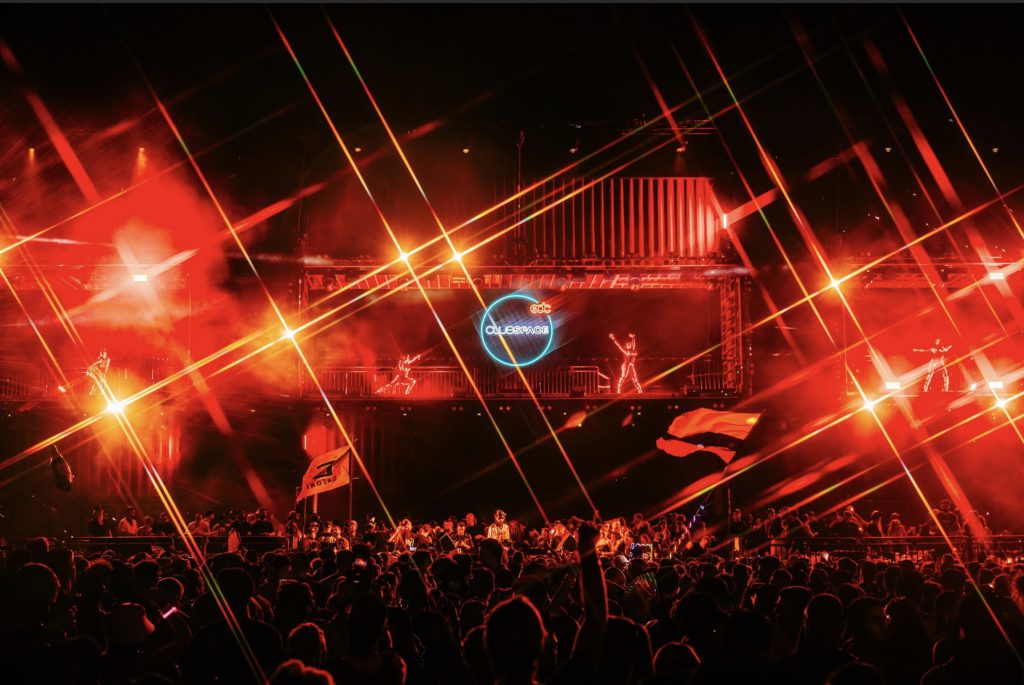 While the main stages were undeniably the main attraction, EDC Orlando also offered a plethora of immersive zones that added an extra layer of excitement to the festival experience. These zones, scattered throughout the festival grounds, were like mini wonderlands, each with its own unique theme and activities.
One of my favorite zones was the neonGARDEN, a captivating space that transported me to a neon-lit paradise. This year Space Miami took Neon Garden and bring Miami Vibes to the Audience with its iconic and top gogo dancers.
As I stepped into this LED enchanting area, I was greeted by stunning light installations, vibrant flora, and an atmosphere of pure bliss. The neonGARDEN stage itself was a haven for fans of house and techno music, offering a lineup of talented DJs such as Gorgon City, Eli Brown, Marco Carola and Blondish who skillfully mixed infectious beats with hypnotic visuals.
The StereoBLOOM Stage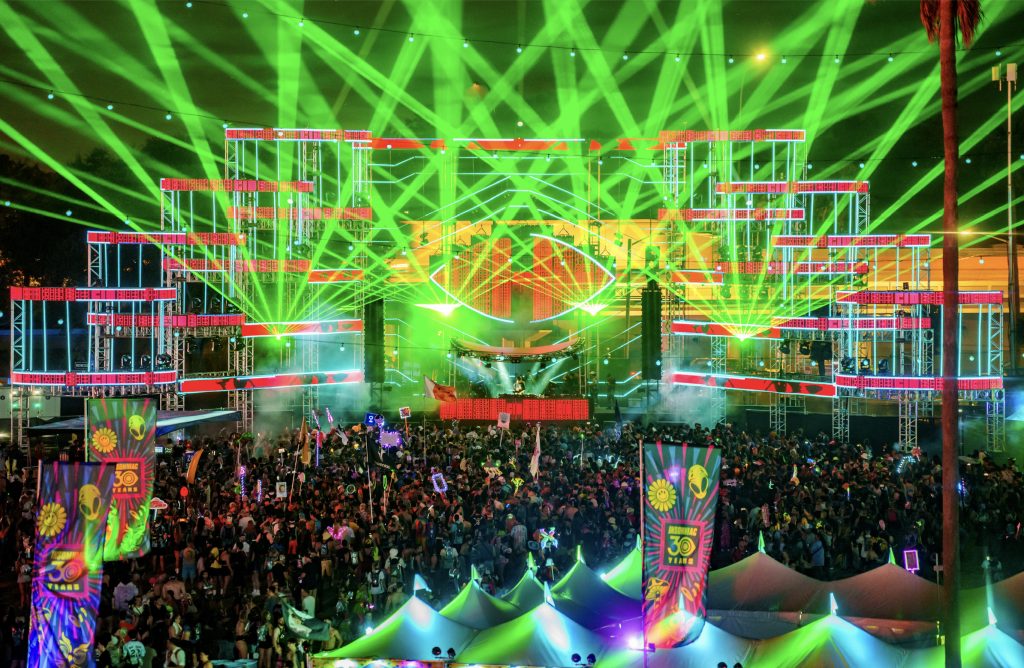 StereoBLOOM, the stage that captured the hearts of festival-goers, was a sight to behold. Its futuristic design, adorned with high quality LED screens and a state-of-the-art sound system, was a perfect backdrop for the incredible lineup of artists. The stage seemed to come alive as the music played, creating an immersive experience like no other.
One of the standout performances at the stereoBLOOM stage was by DJ Mau P. As he took the stage, the crowd got crazy with excitement with his signature song 'Drugs From Amsterdam' that made entire audience dancing in unity.
Another unforgettable moment at the stereoBLOOM stage was when the legendary, Paul Van Dyk , took over the decks and remind us why Trance can makes us feel full of love, unity and take us to transcendent experience.
The CircuitGROUNDS Stage and Wide Awake Art Car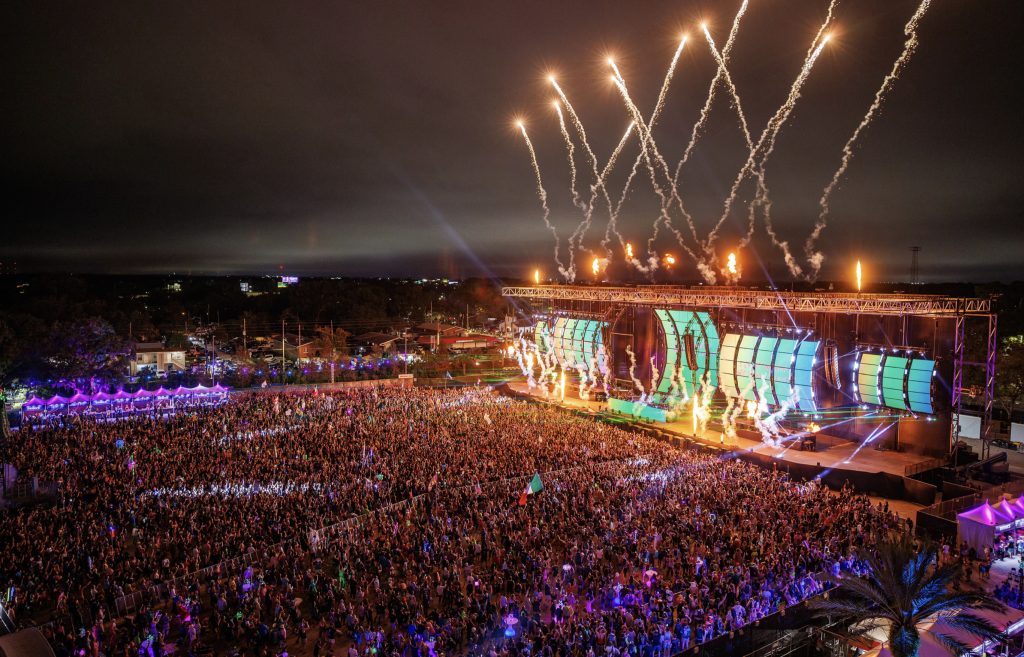 The circuitGROUNDS stage and the Wide Awake Art Car were two other highlights of EDC Orlando 2023. The circuitGROUNDS stage, known for its state-of-the-art visuals and mind-bending light shows, provided an immersive audiovisual experience like no other. One of the standout performances at circuitGROUNDS was by Seven Lions. His set was a journey through sound, seamlessly blending different genres and creating a sonic landscape that kept the crowd on their toes.
The Wide Awake Art Car, on the other hand, offered a more intimate and eclectic experience. This mobile stage roamed the festival grounds, surprising attendees with impromptu DJ sets and unexpected performances. It was a delight to stumble upon the Art Car while exploring the festival, as it provided a unique and intimate setting for both established and up-and-coming artists to showcase their talent.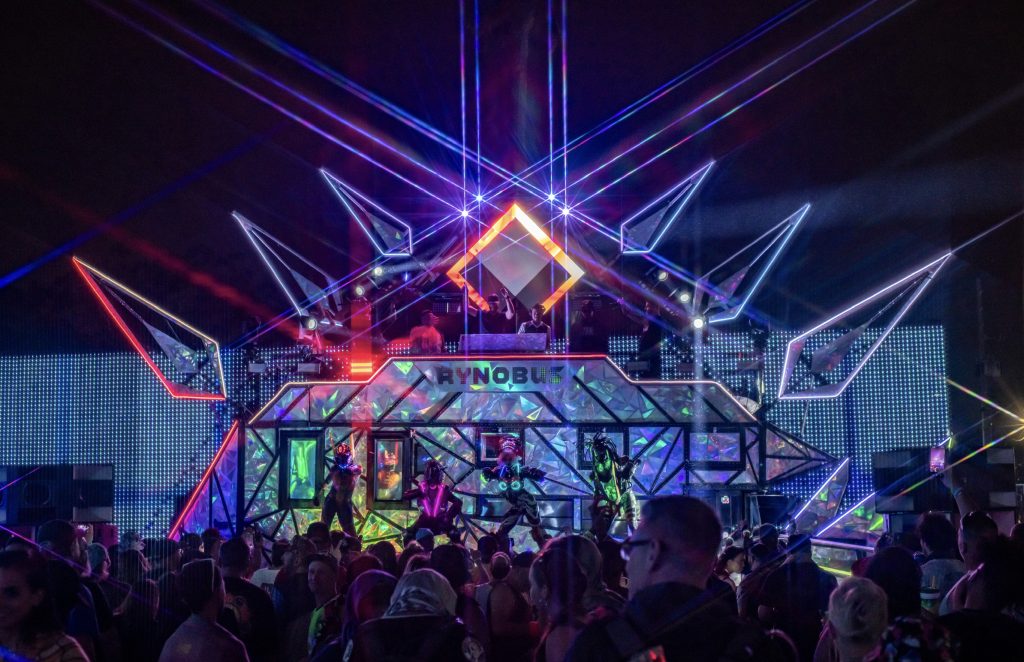 EDC Orlando 2023 was a weekend filled with music, dance, and unforgettable experiences. From the awe-inspiring stages to the immersive zones and the talented lineup of DJs, the festival delivered on its promise of creating a magical world where music reigns supreme. As I reflect on my time at EDC Orlando, I can't help but feel grateful for the opportunity to be a part of this incredible event.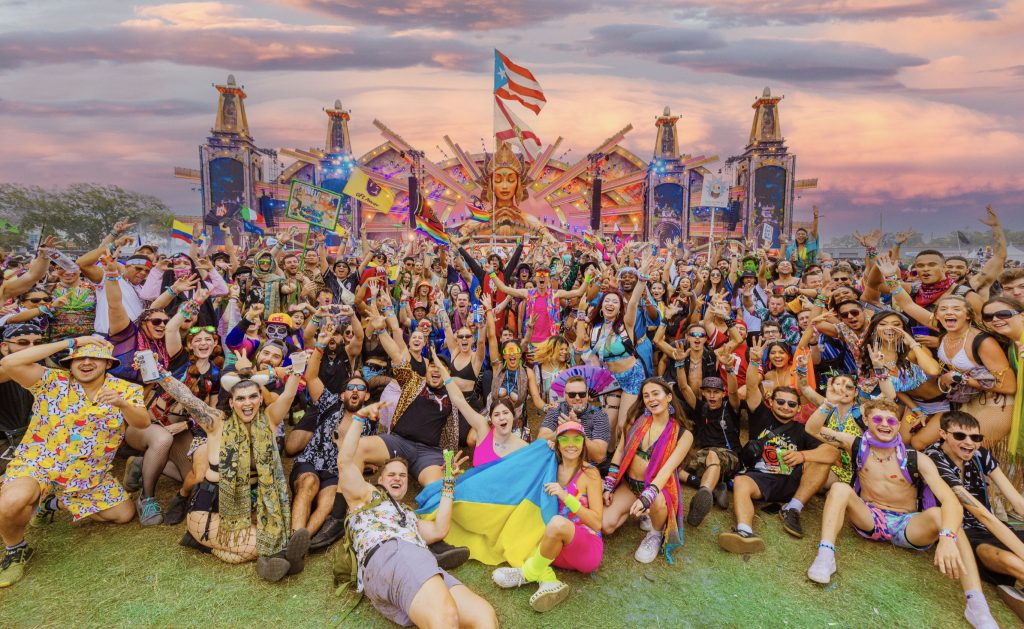 Whether you're a seasoned festival-goer or someone looking to dip their toes into the world of electronic dance music, EDC Orlando offers an experience like no other. The sense of community, the infectious energy, and the shared love for music create an atmosphere of pure joy and acceptance. EDC Orlando truly is a celebration of music, art, and the power of human connection. I can't wait to see what the future holds for this extraordinary festival, and I hope to see you there next year for EDC 2024!